The Prince and Princess of Wales may be the most low-key royal couple, but they still spend quality time for each other.
Prince William and Kate Middleton, the Duke and Duchess of Cambridge, are known for their low-key and private approach to life, despite being among the most famous couples in the world.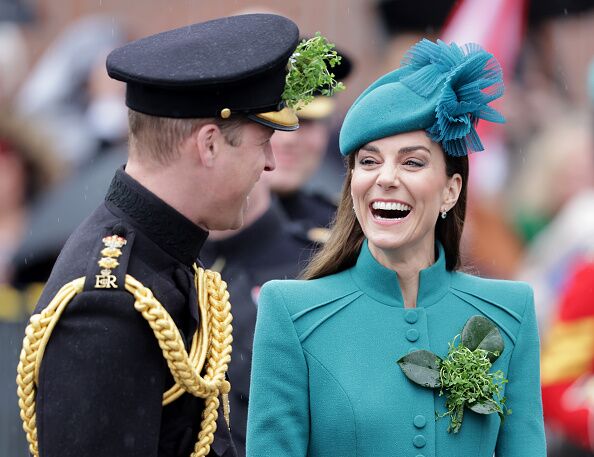 Recently, they revealed that they occasionally leave their three children at home to have dinner in public places, including their favorite curry houses.
Secret date nights
Prince William and Princess Kate are known for their love of cooking and often stay at home for a homemade dinner date. However, the royal couple recently made a shocking confession that they occasionally leave their three children Prince George, Princess Charlotte, and Prince Louis at home to enjoy a meal together in public. During a visit to an Indian restaurant in Birmingham, they revealed their love for curry and that they secretly try out different curry houses around the country.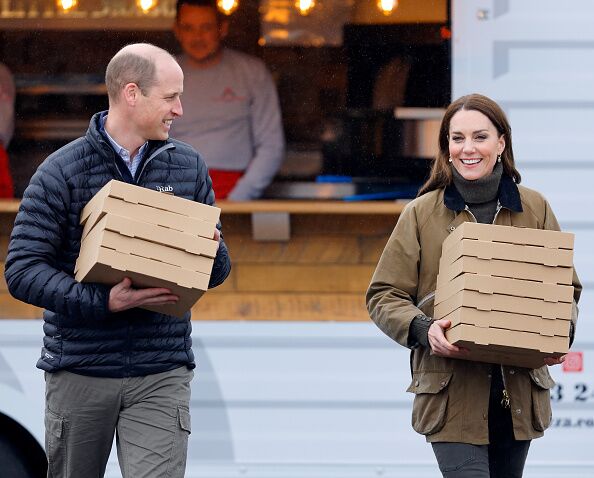 Despite being one of the most recognizable couples in the world, they have managed to keep a low profile during their outings. On one occasion, William even took a call from a customer and booked them a table without his voice being recognized. Speaking about the experience, the customer, Vinay Aggarwal, said:
'I didn't recognize his voice at all, this is the first time I was listening to him on the phone, so I genuinely thought someone was taking the booking for me.'
The couple met at St Andrews University and began secretly dating in 2002. To keep their relationship out of the public eye, they quickly learned to choose low-key date night spots, including curry houses. During their university days, they were spotted at Jahangir, an Indian restaurant situated in the center of St Andrews. They also frequented West Port Bar & Kitchen and Ma Bells, the basement bar of the St Andrews Golf Hotel. Anstruther Fish Bar in the coastal town of Anstruther was another spot the couple would visit, reports the Mirror.
William and Kate's Trip to Wales
With just over a week to go until King Charles and Queen Camilla's coronation, Prince William and Princess Kate traveled to Wales, their namesake country, on Thursday afternoon. They protected themselves from the rain by wearing cozy coats, and interestingly both of them wore the color red, one of the colors represented on Wales' flag.
During their visit, Prince William, who is Patron of Mountain Rescue England and Wales, and Princess Kate met with volunteers from the Central Beacons Mountain Rescue Team, who provide assistance to hikers and climbers in the nearby mountain range to ensure their safety. The couple shares a passion for outdoor activities and the countryside, and they participated in various training activities, including medical support exercises, rappelling, and watching a search dog rescue demonstration.
Hiking and rural pursuits are key leisure activities in the nearby Bannau Brycheiniog National Park. The region includes the incredibly popular Pen y Fan, the highest peak in southern Britain, Ystradfellte waterfalls, and the former coal mining valleys to the south, reports PEOPLE.
After their activities with the experts, the couple headed to Dowlais Rugby Club to meet members of the local community and grab some pizza from the Little Dragon Pizza Van. They ordered pepperoni, margherita, barbecue chicken, and goats' cheese pizzas, which they shared with the rescue teams in Dowlais.
Peter Morris, owner of the Little Dragon Pizza Van, who served the couple with colleague Shannon Stokes, tells PEOPLE:
'The Princess asked if we make our own dough — and said that they love making pizzas with their children. Making pizza for the future king and queen is surreal.'
Read more:
⋙ Kate Middleton playfully pats Prince William's butt on BAFTAs red carpet
⋙ Royal butler shares what Prince William gave Kate Middleton for Christmas
⋙ Prince Harry and Meghan Markle share a sweet 'kiss cam' moment at basketball game