The Duke and Duchess of Sussex enjoyed a date night at the Crypto.com Arena, where they watched a basketball game on Monday.
The Duke and Duchess of Sussex have been known for their public displays of affection, even during official engagements. This is in contrast to most members of the monarchy, who typically avoid signs of affection like hand-holding and kissing in public, reports PEOPLE.
Prince Harry and Meghan have always been one of the most tactile royal couples, and it seems that they're still not shying away from a little PDA. They have been spotted holding hands, hugging, and kissing in public on numerous occasions, including during their wedding ceremony in 2018.
During a recent NBA playoff game in Los Angeles, Meghan Markle and Prince Harry were caught on the 'kiss cam.'
A sweet PDA of the Sussex
According to Marie Claire, the Duke and Duchess of Sussex appeared joyful while attending a basketball playoff game between the Los Angeles Lakers and the Memphis Grizzlies at the Crypto.com Arena on Monday. The crowd, which included famous personalities like Kim Kardashian, Kris Jenner, Saint West, and Adam Sandler, numbered 20,000.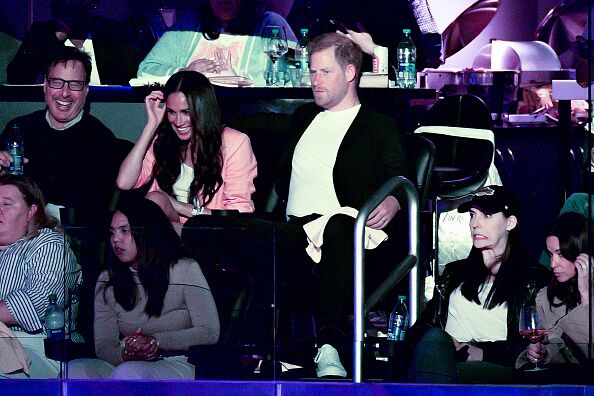 The camera panned around the stadium and randomly selected the couple, who appeared happy to play along with their kiss cam momen. Meghan giggled as Harry leaned in for a kiss, but she playfully grabbed his arm before he could complete the gesture. This lighthearted moment between the couple was captured on video and quickly went viral.
Prince Harry and Meghan, who was wearing a pink linen Sarah Staudinger suit jacket and tailored shorts, were seen rooting for the home team during the game. The team eventually won 117-111, which helped them to take a 3-1 lead in the first-round playoffs against the Grizzlies.
Controversies surrounding King's coronation
The outing of the Duke and Duchess of Sussex happens during the controversy regarding the coronation and whether they will be present.
It was recently announced that Prince Harry will be attending his father's coronation at Westminster Abbey next month. However, Meghan Markle will not be accompanying him to London for the King's ceremony.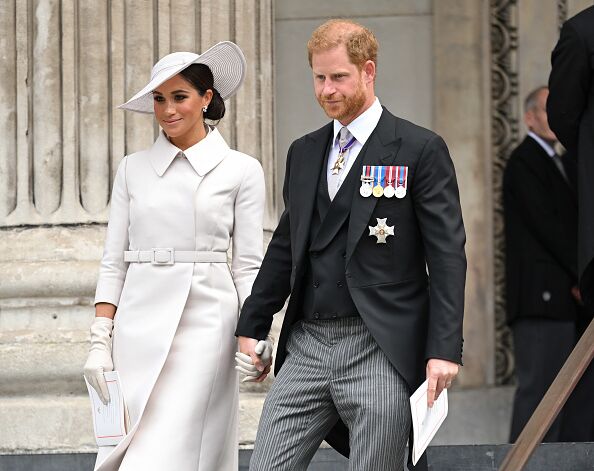 According to the Mirror, Meghan will be staying in California with the couple's two young children, three-year-old Prince Archie and Princess Lilibet, who will turn two in June. Archie's fourth birthday will be on May 6th, the same day as the coronation.
Read more:
⋙ Prince Harry to skip King Charles' coronation concert to because of Meghan Markle
⋙ Prince Harry will attend coronation of King Charles while Meghan stays home
⋙ Prince Harry's strict dating rule he decided to ditch after meeting Meghan Markle
⋙ Meghan Markle feels 'fortunate' to quit acting for Prince Harry