The Beckham family came out in force to show their support for Victoria Beckham's Paris Fashion Week debut and first show since the start of the pandemic, with Brooklyn and Nicola also joining amid rumored family feud.
It's the City of Lights and Love! Victoria Beckham received all the praise from Brooklyn Beckham and the whole Beckham brood for her fashion display. On September 30, 2022, the Beckhams made a stunning entrance during the Spice Girls' display at the Paris Fashion Show, reports Page Six.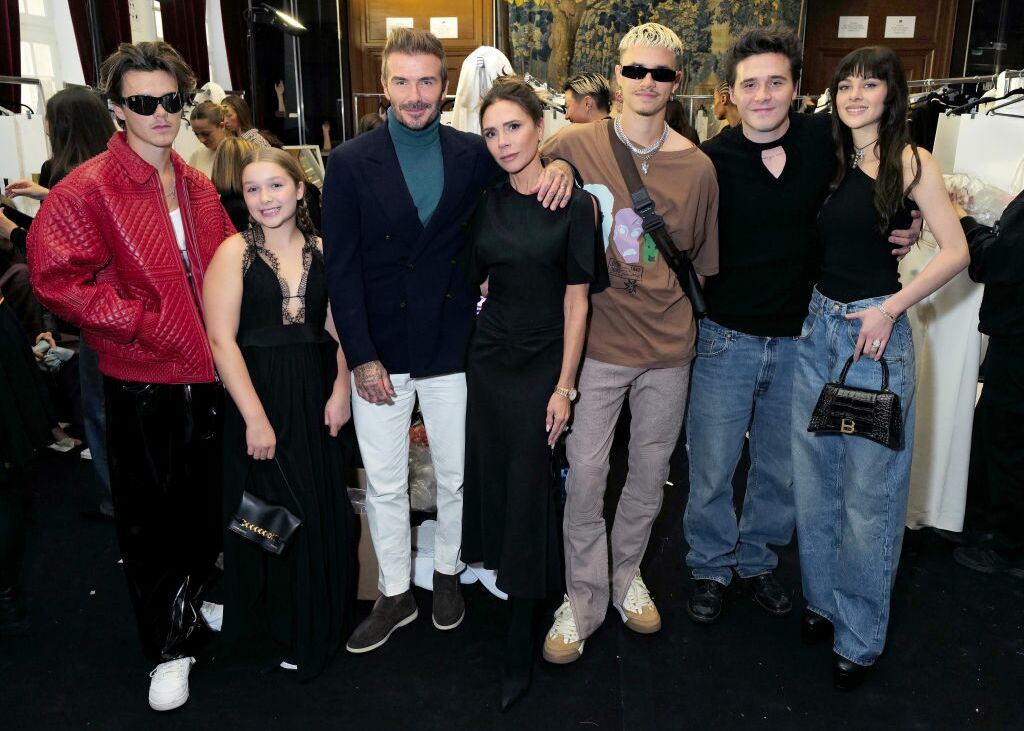 It was her Paris Fashion Week show debut, as well as her first fashion show since the start of the COVID-19 pandemic, reports Metro.
Nicola Peltz also joined the PFW show
The fashion designer exited the stage after her presentation while her family sat in the front row. According to Hello Magazine, her son Brooklyn gave her a kiss as she passed. She also gave Eva Longoria and her good buddy David Beckham hugs. Other high-profile celebrities to attend the star-studded event were supermodels Gigi and Bella Hadid, and Victoria's long-term friend Eva Longoria.
Noticeably, Brooklyn's wife Nicola Peltz was also present. It was the first time Victoria and the Bates Motel actress had been photographed together at an event since the start of the dress drama.
A Page Six insider stated that Nicola and her mother-in-law Victoria Beckham did not get along well since the beginning of August 2022. The insider claimed that 'they can't stand one other and don't talk.'
After courting for three years, Nicola wed Brooklyn Beckham, the eldest son of Victoria and David Beckham, in April 2022. Nicola reportedly didn't want Victoria 'to be any part of the planning, and she wouldn't clue Victoria in on anything,' the person stated.
According to the source, Brooklyn's parents are not even speaking to their own son now. Brooklyn's relationship with his parents allegedly deteriorated even more after he posted a cover of Nicola on Tatler magazine, which featured the headline: 'The New Mrs. Beckham.'
David's confrontation with Brooklyn
David reportedly 'read the riot act' to his son about the dress issue and how the pair handled it, according to a Daily Mail source.
'I don't think Brooklyn has ever caused David to lose his temper or give him a hard time, but that has finally happened. He confronted him and said, 'You know that we don't do this in our family. We don't do this in our family.What happens next is up to you, but we are done with the drama'
According to Page Six, the former England international was horrified by the Grazia interview because it appeared to be airing family secrets in front of the public, the person claimed. And his confrontation with Brooklyn was a shock as he's never done anything other than tell Brooklyn how much he adores him.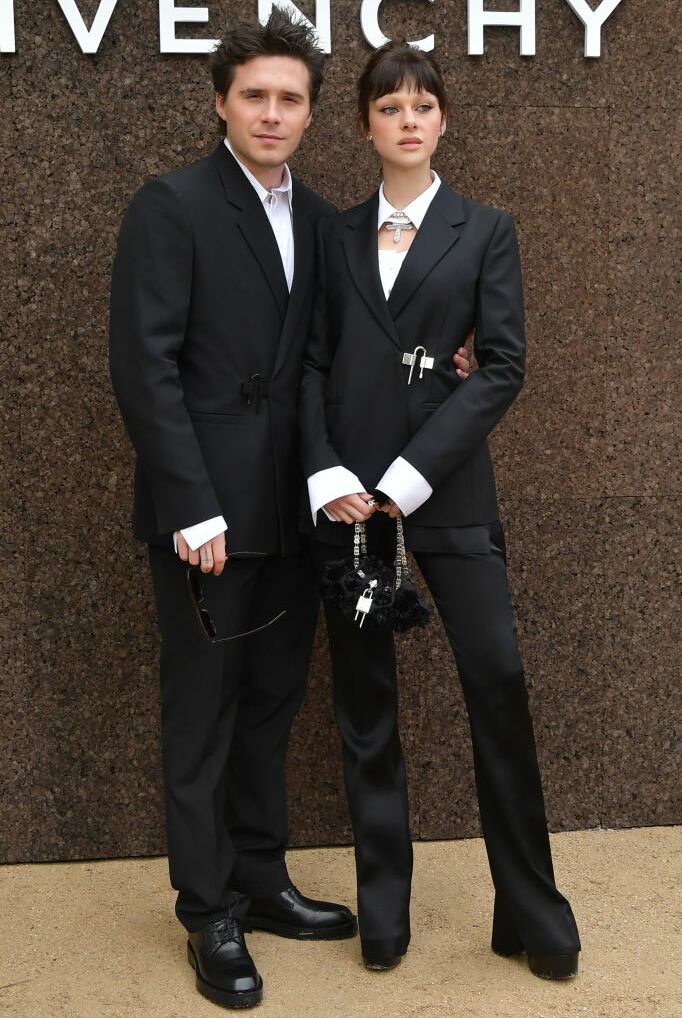 Previously, Nicola clarified what truly transpired with the reported clothing controversy in the Grazia interview.
'Well, I was planning on wearing Victoria's wedding dress, and I was truly so excited to be able to wear a design that my future mother-in-law created. I thought that was so beautiful and such a beautiful story.'
She continued:
'Victoria called my mom and said her atelier couldn't make it. So, I spoke to my mom and Leslie, and I was like, 'Well, unfortunately, this can't happen, so what's the next step?' I've been a fan of Valentino and their couture for so long. I was really lucky to be able to travel to [the atelier] to try on the dress. That's really what happened.'
She also slammed rumors that she didn't plan to wear a VB:
'When I read things that say [things like] I was never planning on wearing a [Victoria Beckham] dress or things like that, it does hurt my feelings. I try not to let it, but it's just not the truth. It's just a bit of a bummer when you're like, 'Oh, people think that,' but it's just not true.'
Read more:
⋙ David Beckham confronted son Brooklyn over Nicola-Victoria drama
⋙ Victoria Beckham not allowed to choose son Brooklyn and Nicola's wedding venue
⋙ Victoria Beckham invites Nicola Peltz to fashion week to ease feud
⋙ Nicola Peltz breaks silence on rumored fallout with mother-in-law Victoria Beckham
⋙ Victoria Beckham hit by fallout allegations with daughter-in-law Nicola Peltz