Brooklyn Beckham's wife Nicola Peltz has finally addressed the recent rumors about her escalating relationship with mother-in-law Victoria Beckham, which was reported to spark following her lavish nuptials back in April.
On April 9, 2022, Brooklyn Beckham and Nicola Peltz walked down the aisle in a lavish Jewish ceremony at the actress' family estate in Palm Beach, Florida. The wedding was star-studded, with notable appearances from A-listers such as Mel C, Serena Williams, Venus Williams, Jordana Brewster, Gordon Ramsay, Gigi Hadid, and Tom Brady. Inevitably, Victoria and David Beckham - as the groom's parents - also attended the event.
'Full-on cold war' between Nicola and Victoria
Since the extravagant wedding between Brooklyn and Nicola, several dramas and rumors typical of high-profile courtships have broken out, including the most recent reports about the tension between Nicola and Victoria. According to The Independent, those rumors first surfaced after Nicola Peltz opted for custom Valentino Haute Couture instead of a dress made by her mother-in-law Victoria Beckham, who is a fashion designer, for her Palm Beach wedding in April.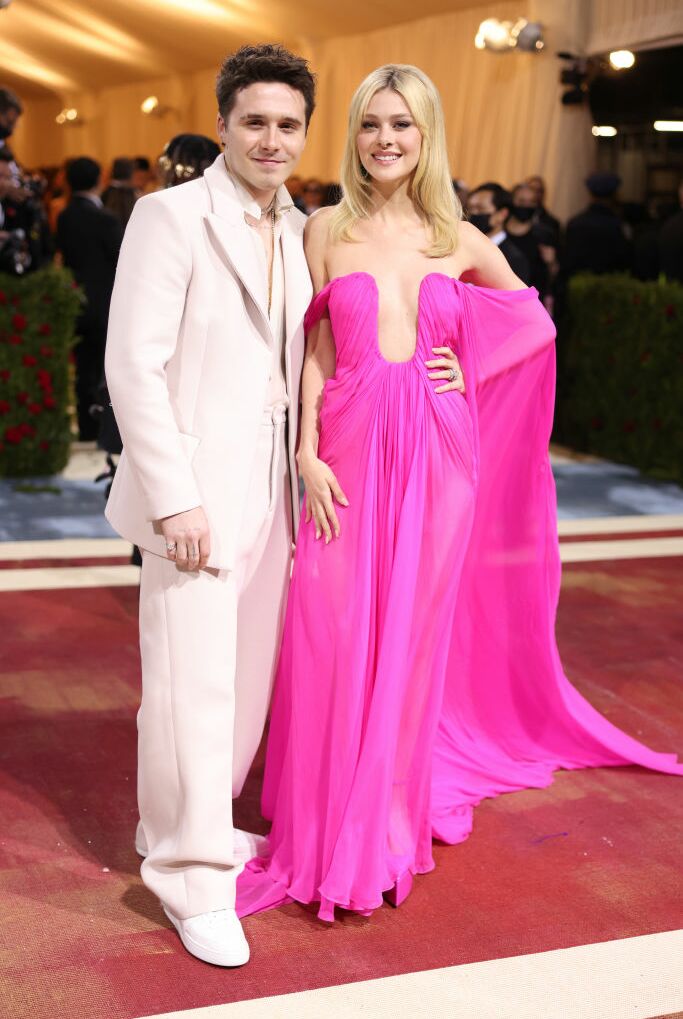 The feud reportedly escalated when the Bates Motel actress and Victoria ceased all social media interaction with each other, and Brooklyn chose to spend time with his wife's family instead of joining the Beckhams on their summer gateway. On August 4, an insider close to the family told Page Six that 'the build-up to the wedding was horrendous' and that they (Nicola and Victoria) 'can't stand each other and don't talk'. The report also claimed that Victoria and her husband, former Manchester United legend David Beckham were not invited to the front seats in the ceremony, which were reserved for more 'aristocratic' guests such as the Peltz family.
Nicola and Brooklyn slammed feud rumors
Amid increasing scrutiny from the media, however, the newlyweds have recently shut down such rumors as non-stories and shared their thoughts in a joint interview with Variety. In the candid talk, 27-year-old Nicola set the record straight that there has been nothing like the 'full-on cold war' between her and Victoria that has been making headlines.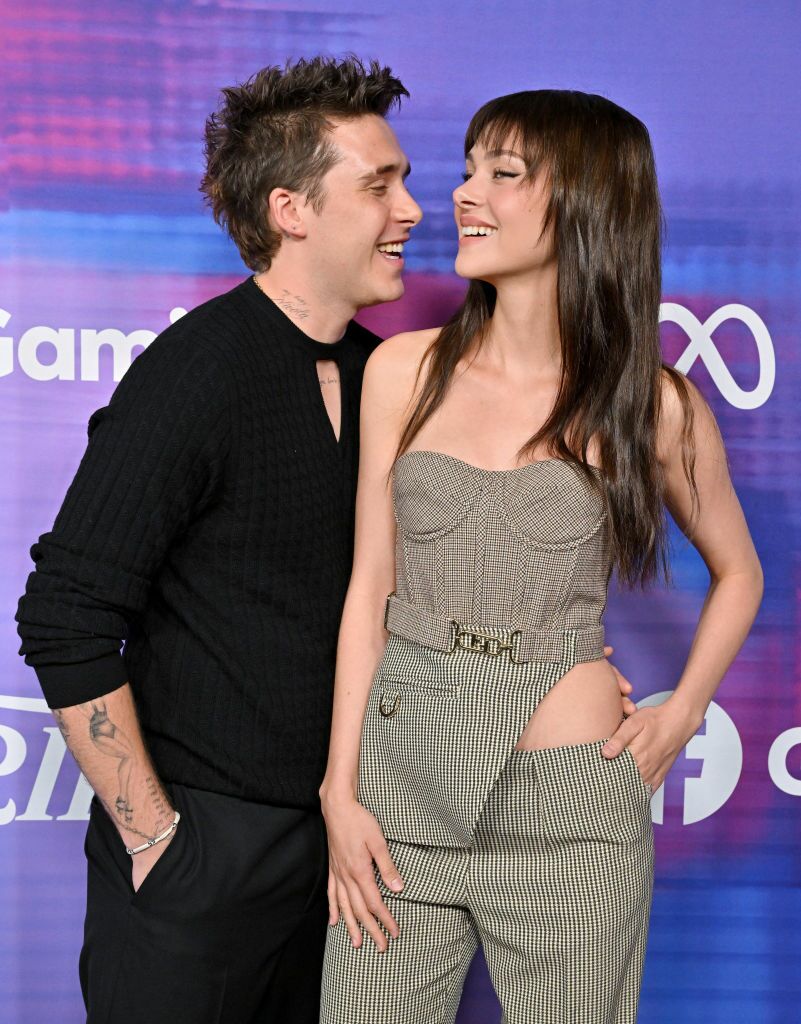 When asked about her thoughts about the claims, the Transformers: Age of Extinction actress explained that she's fully aware of such unfounded theories, which she assumed began when she opted out of a Victoria Beckham wedding dress for her big day.
She explained that it was her original intention to don a VB dress but things didn't go as planned, saying:
'I was going to and I really wanted to, and then a few months down the line, she realized that her atelier couldn't do it, so then I had to pick another dress. She didn't say you can't wear it; I didn't say I didn't want to wear it. That's where it started, and then they ran with that.'
Elsewhere in the interview, 23-year-old Brooklyn - Nicola's husband and eldest son of football legend David Beckham, cut in to hit back at the media, which he described as 'always going to put people down':
'I've learnt they're always going to try to write stuff like that. They're always going to try and put people down. But everyone gets along which is good.'
The celebrity offspring, who is pursuing a professional cooking career, revealed the current relationship between his wife and mother: 'Everyone gets along, which is good.'
Brooklyn also added how he remained strong when faced with online trolls:
'I always wish them well, the haters. I'm just doing what I love doing, staying healthy, being happy, and that's what it is. I hope they like my next video.'
The joint interview came days after Nicola took to Instagram to share a cryptic post about her emotions. Posting a snap of herself looking glum and lying in bed, Nicola shared how other people have made her 'feel bad', which sparked further theories about her feud with Victoria from Internet users. The heiress millionaire captioned her post:
'We all have days where people make you feel bad and it's okay to be hurt by it. I just thought I would write something because I never show this side of me here. I wanted to show this side of me. I love you all so much and truly appreciate all of your support. It means so much when you guys are kind on my page.'
With their candid thoughts, however, Nicola and Brooklyn have apparently cleared the dark clouds that have been shrouding both families. For Brooklyn, the budding chef has recently opened up about his plan to launch an English-style pub in America - where he spends a significant amount of time. The 23-year-old, who previously made pursuits in photography and modeling, also added that he and Nicola are blissfully in love and ''would love to have a big family.'
Read more:
⋙ Brooklyn Beckham says he gave up his football dream because of his father David
⋙ Nicola Peltz revealed Brooklyn Beckham's biggest pressure
⋙ Victoria Beckham hit by fallout allegations with daughter-in-law Nicola Peltz