Poor old Brooklyn Beckham has been roasted once again for his newest recipe video, but this time for an embarrassing detail that viewers noticed in his tutorial.
Unlike his younger brother Romeo, Brooklyn decided not to follow in his dad's footsteps with a footie career, previously admitting he has a 'lot of anxiety' to live up to his famous father's achievements. Instead, Brooklyn is pursuing a professional career in cooking, but his path has not been so smooth.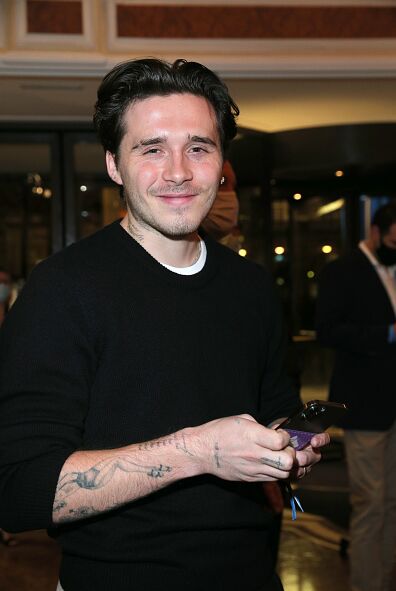 The 24-year-old eldest son of David and Victoria Beckham is passionate about food and regularly shares videos of himself cooking up a storm. However, his clips generally lead to him being roasted for one reason or another, whether by accidentally leaving a wine cork in the sauce or leaving out the alfredo while making an alfredo sauce.
Another cooking tutorial questioned
In the newest clip posted to Instagram, Brooklyn makes a grilled cheese sandwich with onions and mushrooms, and while it looks good, many viewers could not get over why he blow-torched the cheese toastie for no apparent reason.
The grilled cheese tutorial appears to be normal until Beckham discloses the last step in his cooking lesson, which involves using a blow-torch. Given that the sandwich has already been heated in Beckham's frying pan, viewers were skeptical as to why he felt the need to include this seemingly unnecessary step in an already uncomplicated recipe.
Fans notice Brooklyn's embarrassing fashion detail
In the tutorial, Brooklyn wore a baggy t-shirt and grey tracksuit pants for the video, with what looked like a hole at the front. Rather than focusing on the food, many commenters went straight for the outfit.
One viewer wrote: 'There seems to be something wrong with the pants' while another asked sincerely: 'Is there like a hole in your pants, or am I tripping?'
A third viewer wrote: 'The hole is distracting me', while a fourth added: 'Love the easy access hole on your sweatpants.'
Some came to Brooklyn's defense, arguing that he might have worn the pants with a hole in it because he wants to.
Brooklyn Beckham is no stranger to online banter and he generally has a relaxed attitude to jokes about him online, and recently referenced a meme of his ever-changing career and love of cooking. He previously shared a snap of himself having taken part in a friendly football match, alongside the tongue-in-cheek caption: 'Nice playing last night with the lads. Don't worry I'm not changing careers.'
A rocky journey for Brooklyn
Brooklyn has been sharing his cooking videos on Instagram for a few years now, giving basic tips to his followers on meals such as burgers and sandwiches. His passion for experimenting with diverse flavors and ingredients has been evident in his culinary endeavors. However, not every recipe resonates equally with his audience.
He has been praised for his ability by some fans, with one commenting, 'I need to do this for dinner this week. Looks amazing.' However, he has also received criticism, with some calling his videos 'boring' and 'unnecessary.'
Brooklyn stressed that he is not a professional chef, saying:
'I've never said that. I never would say that. Obviously, my dad knew what he was doing at a very young age. I've only been doing cooking for not even three years.'
He added, 'It's okay to be 25, 26, or even 30 and not know what you're doing yet.'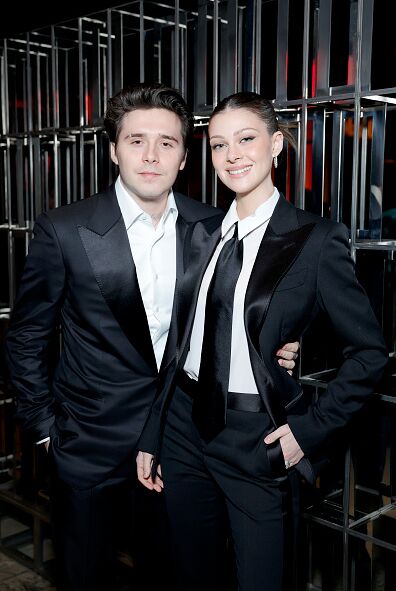 Brooklyn's latest post came after he was branded 'out of touch' by furious fans for using lavish ingredient truffle to whip up a tagliatelle in his previous cookery tutorial.
In the video, Brooklyn also appeared to take inspiration from his father with his top, as he sported a red England number seven shirt, which David himself inherited. In the caption, he gushed over his love of truffle, which he used generously to make the dish, writing: 'In my kitchen no such thing as too much truffle.'
Read more:
⋙ Nicola and Brooklyn squash long-term feud with the Beckhams with Easter dinner
⋙ Every time Brooklyn Beckham faced backlash for his nightmare cooking skills
⋙ Brooklyn Beckham makes cheap soup after causing backlash with cooking video