It appears that becoming a chef is a very difficult path for Brooklyn Beckham given all the harsh criticism he has received from both critics and the Internet.
Brooklyn Beckham is the eldest son of former footballer David Beckham and singer Victoria Beckham. Given his parents' huge fame, Brooklyn has been under constant pressure since he was born, with eagle-eyed fans always finding faults in his rocky career.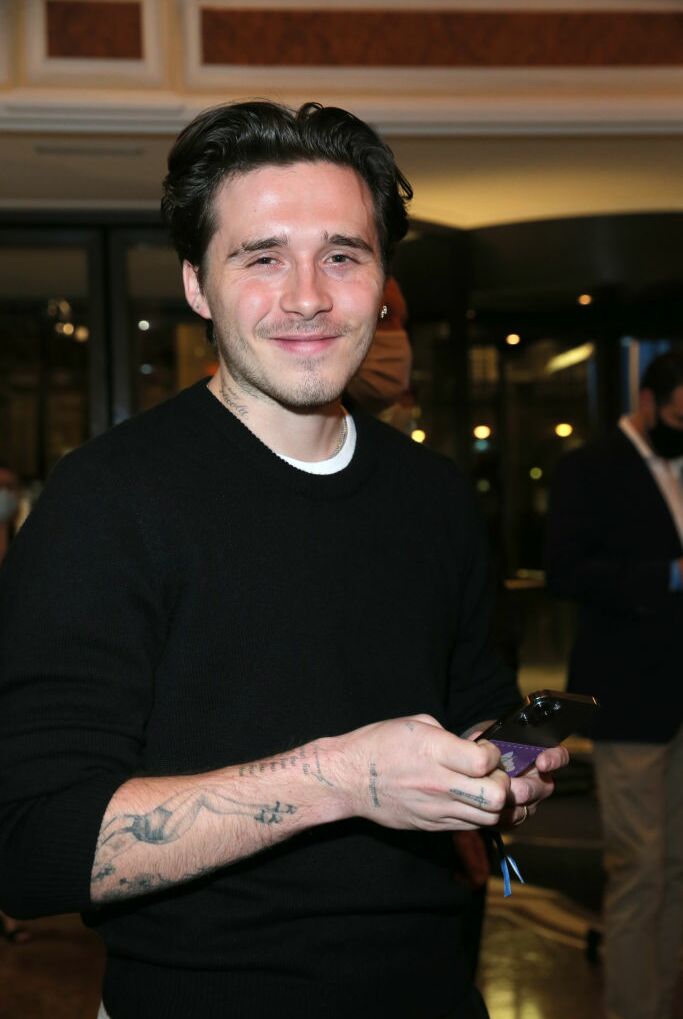 Over the years, Brooklyn has made a name for himself in Hollywood through his hobbies, which include cooking and photography. Unfortunately, Brooklyn's cooking attempts have been cursed, with several of his meals being ridiculed on social media.
From nightmare to actually edible
One consistent theme in Brooklyn's cooking videos is his belief that he is inventing something new with even the most rudimentary of ingredients or recipes. He has posted several recipe videos to his Instagram account, including a Poké bowl, Scouse soup, and Tuna with a cucumber salad. However, his attempts have often been met with criticism, particularly his unusual cooking techniques.
Here are some of his failed cooking attempts:
Pasta cooked in a wheel of cheese
Brooklyn decided to cook Parmesan pasta, which is just spaghetti cooked in a wheel of Grana Padano, as part of a segment with Vogue for his wife, Nicola Peltz Beckham. Sounds delicious, right? Regrettably, Brooklyn failed to remember that Nicola had a lactose intolerance, which meant that she had to consume a lactose tablet as every dish on his three-course menu consisted of dairy products.
Pasta sauce from a jar
In another social media post, Brooklyn shared a recipe for 'spicy tomato cream pasta' using only jarred tomato sauce. While this may be acceptable for a college student on a budget, it is certainly not something that should be coming from someone who wants to make a name for himself in the culinary world.
Experimental Gin & Tonic
This recipe may not qualify as a meal, but Brooklyn attempted it as part of his culinary adventures, so we're including it. He gained notoriety for his 'experimental' gin and tonic, which was nothing more than a basic cocktail with a few unique touches.
In a Bustle YouTube series, Brooklyn revealed his passion for crafting new cocktails and described himself as a 'madman in the kitchen' (although gin has been a staple in England since the 1600s). The cocktail calls for gin, tonic, and a generous amount of rosemary, cucumber, and mint - all of which are not rocket science at all. Although it sounds refreshing, the social media response to how experimental the drink was did not live up to expectations.
Angel hair pasta with shady sauce
At a 2022 red carpet event, Brooklyn shared that his preferred dish to prepare for his spouse isn't a culinary masterpiece, a dish adored by food enthusiasts as the height of perfection, or something that necessitates expertise.
At that time, the budding chef said he loved cooking angel hair pasta with pink sauce. This dish is not exactly a culinary masterpiece, as it requires no particular skill or technique. It is simply pasta with a sauce made from cream and tomato paste, according to ELLE.
Infamous Cork-in-Bolognese Recipe
Brooklyn Beckham has come under fire for his cooking skills yet again. He recently posted a series of snaps showing him cooking a bolognese while holding his new puppy Peanut in a baby papoose.
Fans quickly noticed a wine cork placed in the bolognese pot and immediately flooded the comments section to laugh about it.
'Why are you cooking the cork for bro?' one user wrote.
Another said: 'the wine cork in the pot,' with a laughing emoji.
At the same time, Beckham also took part in a Q&A on his Instagram account, where a fan asked him if he's a chef.
'Are you a chef?' the fan asked, to which Beckham replied 'NOPE x but food is my passion.' with an accompanying red heart emoji.
Brooklyn responded to some of the haters in the comment section, saying that he is not a chef but that food is his passion. He also clarified that cooking with a cork in the pot is thought to help make the dish more tender, particularly when cooking squid and octopus. He highlighted a section of an article and posted the screenshot for his 15.1 million followers, which read:
'More research ensued and we found information that the addition of wine corks added to the cooking liquid ensures a more tender dish.'
Read more:
⋙ Brooklyn Beckham fears he will lose wife who is 'too good for him'
⋙ Brooklyn Beckham makes cheap soup after causing backlash with cooking video
⋙ Brooklyn Beckham ridiculed after claiming he started new trend with wife Nicola
⋙ Brooklyn Beckham says he gave up his football dream because of his father David