The Repair Shop's Jay Blades opens up about his recent discovery of having a large family of 27 brothers and sisters, and his relationship with his estranged father.
Family is a complex tapestry that intertwines lives and stories, sometimes revealing unexpected threads along the way. Such is the case for Jay Blades, the beloved star of The Repair Shop, who recently made a startling revelation about his family. In a truly remarkable turn of events, Jay discovered that he has a staggering 27 brothers and sisters, with the possibility of more siblings scattered across the globe.
Jay Blades' abandoned childhood
According to The Mirror, Jay Blades, renowned television personality of The Repair Shop, recently made a shocking discovery about his family. It reported that Jay has found out that he has a staggering 27 brothers and sisters, with the possibility of more siblings abroad.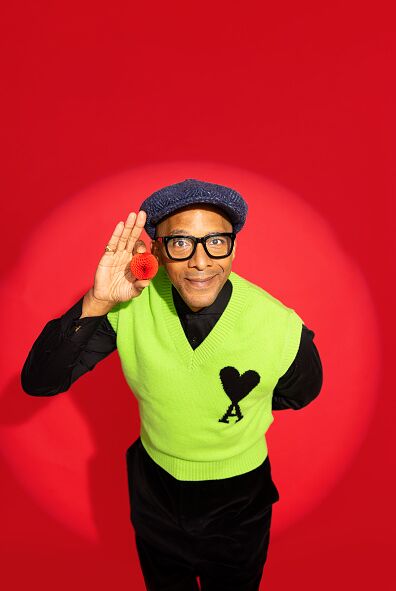 Jay refers to his father, Trevor, as 'the man who contributed to my birth,' emphasizing the absence of a father figure in his life. His upbringing was marked by abandonment and adversity. After impregnating Jay's mother, Trevor promised her a better life together. However, he left her stranded and took their money, leaving Barbara and Jay to seek refuge in a women's shelter.
It was only when Jay was around five years old that Trevor reappeared in their lives, leading to arguments between his parents. Eventually, Trevor left again, and it wasn't until Jay reached the age of 20 or 21 that he encountered his father once more. He said:
'I remember him and my mum arguing because he wanted to take me somewhere, and then he came back into my life when I was 20, 21. I knew I had more brothers and sisters, and when I went to London with him and met the people he was living with, there were four there.'
The BBC star added:
'I said to him, 'I know there's more, I remember meeting a sister that was older than me, when you had me at five.' And he said, 'No, no.' I said, 'Are you sure?' 'No, no, no, there's no more.'
Jay's response to his father's plea
Despite being his biological father, Jay has only had four conversations with Trevor throughout his life. Their relationship has been strained, and Jay made it clear that he had no intention of reconnecting with his father.
Jay's popularity on The Repair Shop, a program dedicated to restoring family heirlooms, not only brought him fame but also attracted the attention of his father.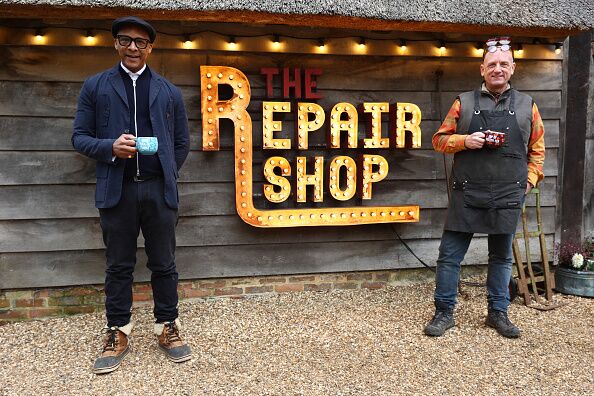 His newfound celebrity status led his father to reach out to him, seeking assistance with his own repairs. However, Jay's complicated relationship with his father led him to decline the request, saying: 'I have a real problem with him.'
When his father said he was the man behind Jay's succcess, Jay told him: 'You have taught me how not to be a father, and I can thank you for that.'
A truly remarkable discovery
During a conversation with a half-sister, Jay learned that Trevor had fathered 25 children, 11 of whom Jay has now met. The shocking revelation unfolded when Jay confronted Trevor about the existence of additional siblings. Initially, Trevor denied the presence of more siblings, but Jay's half-sister confirmed that there were indeed 'loads more.'
Jay shared this remarkable revelation during an interview on The Big Fish podcast, stating: 'That's just in this country. There's some in Jamaica and some in America as well.'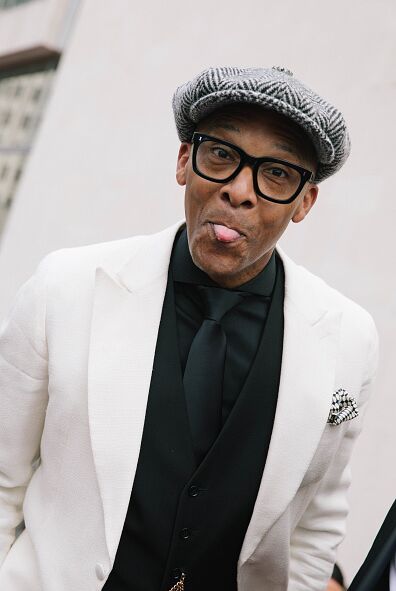 Jay revealed how many confirmed siblings he has, he said:
'I've got 27 now. I've got a sister who is older than me, Samantha, really nice lady, and a sister who is either a month or two months younger than me.'
As Jay Blades embarked on his journey to connect with his newfound siblings, Jay realized that some of them did not wish to be found or associated with their shared biological father:
'100%, loads. And since being on TV two more have come out the woodwork. Well there was four that came out. A lot of them don't want to be found and don't want to be related to the man who's contributed towards my birth because he's put nothing into them. Some of them feel shame.'
Read more:
⋙ Jay Blades: How much is The Repair Shop host's net worth?
⋙ The Repair Shop's Suzie Fletcher: Heartbreaking reason why she didn't want to join the show