The presenting duo was at the center of headlines at the National Television Awards as they won Best Daytime for This Morning.
According to the Mirror, Phillip Schofield held back the tears as This Morning got a huge surprise at the National Television Awards. The presenter was shocked when he and his co-host, Holly Willoughby, were directly questioned about the Queuegate incident after leaving the stage.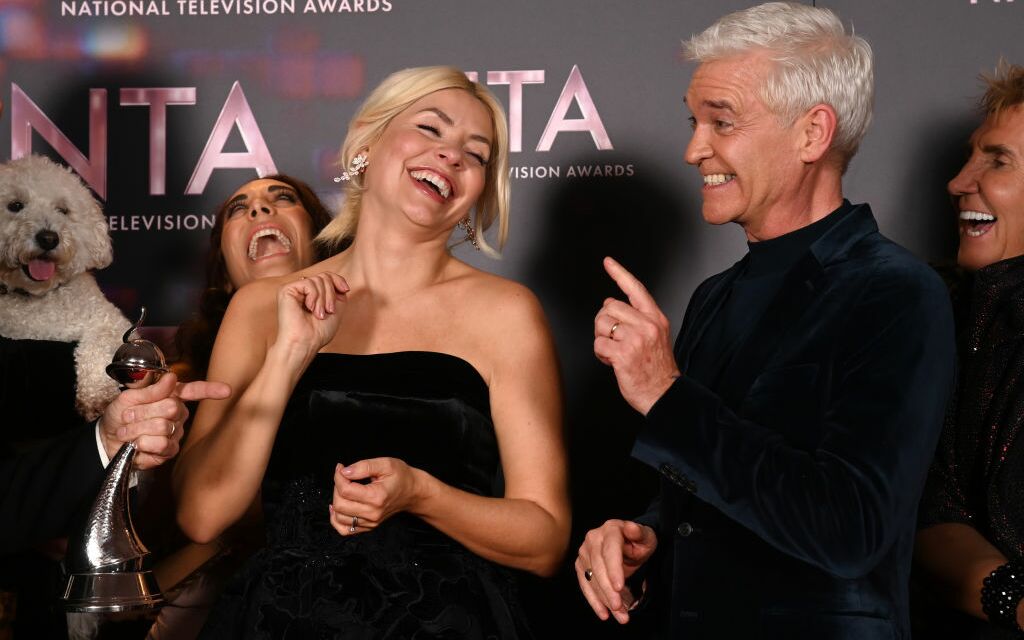 This Morning's victory at the NTA
The National Television Awards is the premier television awards show in Britain where all the winners are chosen exclusively by the audiences. Many millions of votes are cast each year via post, telephone, and online. The results are revealed live on ITV in a spectacular celebration of the nation's most loved stars and shows.
This year, the 27th National Television Awards recently took place on October, 13 with many promising nominations. The audience has witnessed a successful year for Peaky Blinders, Heartstopper, and Bridger as the three-ton all received multiple nods.
According to The Sun, This Morning was nominated the Best Daytime Show in August. The program, hosted by Phillip and Holly, beat over Loose Women, The Chase, and The Repair Shop for the majority of audience votes, with the presenting duo receiving an outpouring of support.
In a now-viral video, a press person approached the couple as they made their way backstage.
'Phil do you think this vindicates you for queue-gate?' the presenter was asked.
A grinning Phil swiftly replied:
'We are so grateful to our amazing viewers.
'We love them,' he added, before walking off.
Phil used the chance to express his gratitude to the crowd for their devoted support as he collected the statuette in front of a star-studded audience at Wembley Arena.
'Don't think we ever get complacent and please don't think we ever take this for granted. This means so much to us every year, especially this year. We have the most amazing team. I have the best friend, we have the best boss.'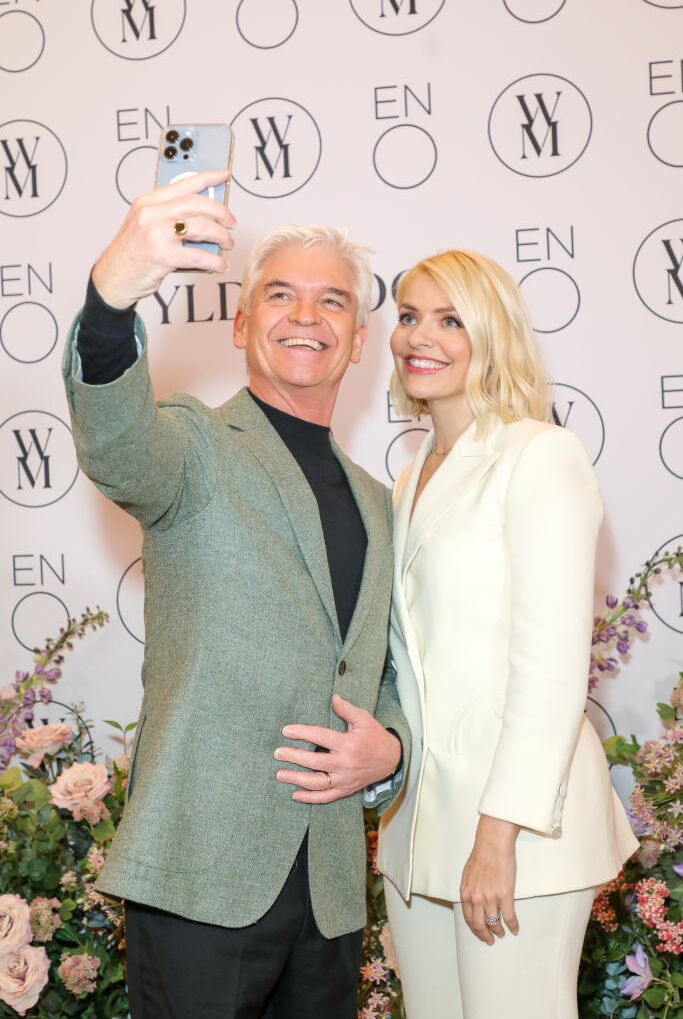 Phil and Holly's Queuegate drama
Previously, the pair were criticized for skipping the line to see the Queen lie in state, but ITV producers defended their conduct, saying they were working in a 'professional capacity' similar to other international journalists, reports Metro.
Though they dressed to impress for the National Television Awards, the couple put the media commotion behind them, and Phil seemed to hold back tears as they were revealed as the prize winners. The ITV stars were visibly overcome with emotion when Phil and his co-star and best pal Holly Willoughby accepted this year's Best Daytime award.
Mum-of-three Holly pulled her co-star into a joyful embrace as she drew back, looking equally as startled and happy.
But while their fellow TV stars applauded it has been reported that the crowd around them audibly booed as This Morning was awarded as the winner for the fifth year in a row, obtained by The Manchester Evening News.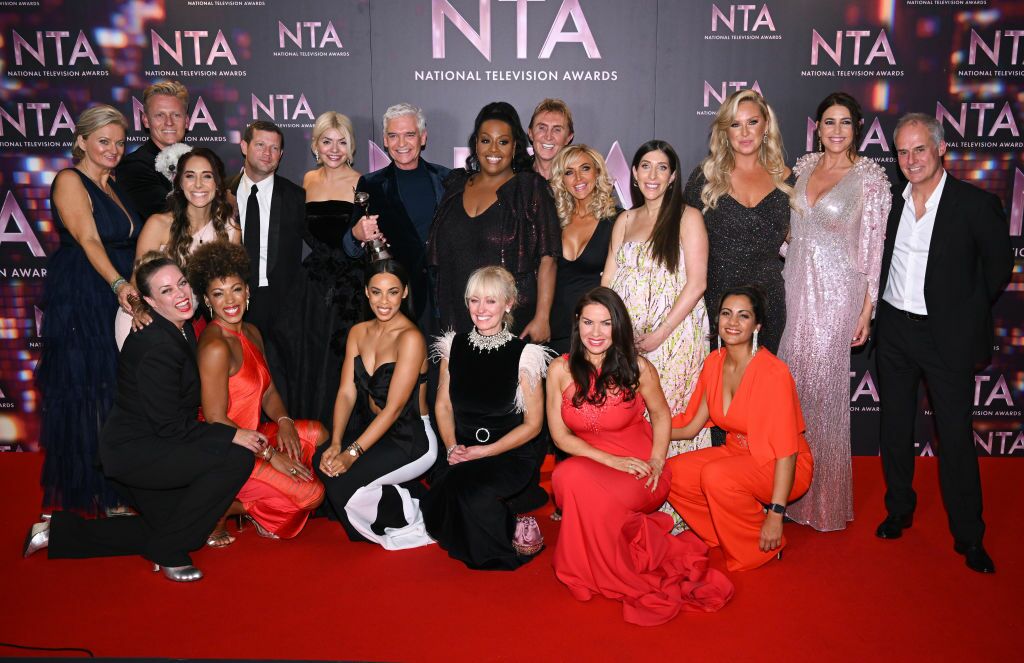 Holly, 41, added:
'Thank you so much, this award means everything because it is voted by you, and I think This Morning has a very special relationship with you. You make our show for us, you really do.'
But Phillip afterward sent his own message to the millions of people who follow him on Instagram. He posted a picture of himself on stage with the NTA as Holly was giving him a bear embrace, he wrote:
'I love you @hollywilloughby and our entire @thismorning family. Thank YOU for every single vote 'cos we love you most x.'
Holly also took to her own Instagram grid and shared a grinning selfie of the pair sat in their seats at the glitzy awards bash. 'Thank you… holy moly… we love you… @thismorning … you are the best team, you work so hard to make the show what it is…' the mum-of-three wrote in happiness.
She gushed:
'We want to thank each and every one of you for voting… you have made this night an absolute dream… thank you also @officialntas for having us… @joeldommett you are a class act…'
Read more:
⋙ This Morning fans spot Holly Willoughby 'rolling eyes' at Phillip Schofield live on air
⋙ Holly Willoughby signs huge deal with M&S as Phillip's We Buy Any Car deal ends
⋙ This Morning's Phillip Schofield tells Harry and Meghan to 'just shut up'
⋙ Are Holly Willoughby and Phillip Schofield good friends in real life?