Phillip and Holly are known as one of the best presenting duos in the entertainment industry, but what is their relationship in real life?
Phillip Schofield and Holly Willoughby are known to be a great duo on This Morning as they have stood on each other's side for a long time. However, there are still times when they failed at controlling their anger and irritation. Recently, Phillip Schofield lost his patience with Holly Willoughby during a 'stressful' Christmas wreath-making session on Monday's This Morning episode.
What happened between the two hosts?
According to the Express, the This Morning anchor, 60, told his co-host, 41, to 'shut her face' as she made fun of him while struggling with the crafts session.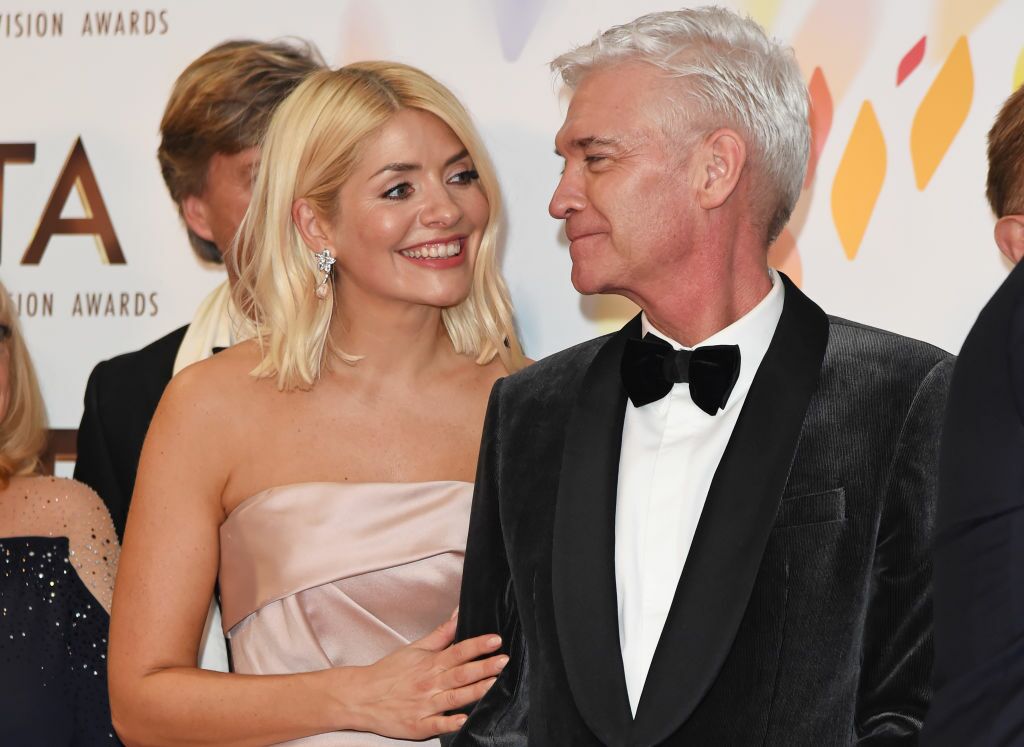 DIY expert 'The Home Genie' Georgina Burnett joined the presenters on the show to teach them how to construct a holiday wreath at home. Phil obviously wasn't having a great time as he wove a garland around a circle of cardboard, making a number of unimpressed faces.
When Holly asked if he was being alright with this, Phil sarcastically replied 'yeah'.
Holly said in return: 'It's supposed to be relaxing but you look pained.'
Phil then snapped: 'Shut your face!'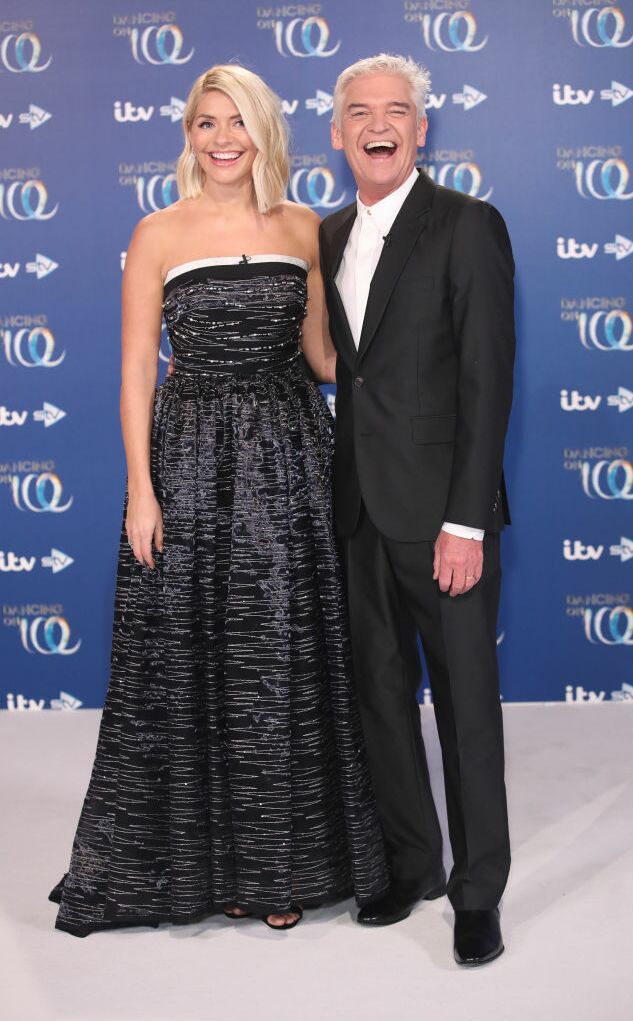 Unlike many who might guess that the studio could be gotten quite intense, the duo swiftly laugh it off and did not leave any awkwardness.
Holly is a big fan of this band
Elsewhere on the TV show, guest Emma Bunton, 46, revealed Holly Willoughby, who attended Geri Horner's 50th birthday party with her husband Dan Baldwin, became a 'honorary Spice Girl' for the night.
Geri and Emma were filmed dancing to their 1996 hit with Victoria Beckham, 48, and Melanie Chisholm, 48, at Ginger Spice's opulent Oxfordshire home, and now Baby Spice has revealed that Holly also joined in on the fun.
Speaking about the special night, Holly told Emma: 'You were all there at Geri's 50th, four of you were together dancing on the dance floor, and I think David Beckham posted a video.'
Emma shared with Phillip:
'Holly was there. She became a bit of an honorary Spice Girl that night, didn't you? We were trying to drag her on the floor.'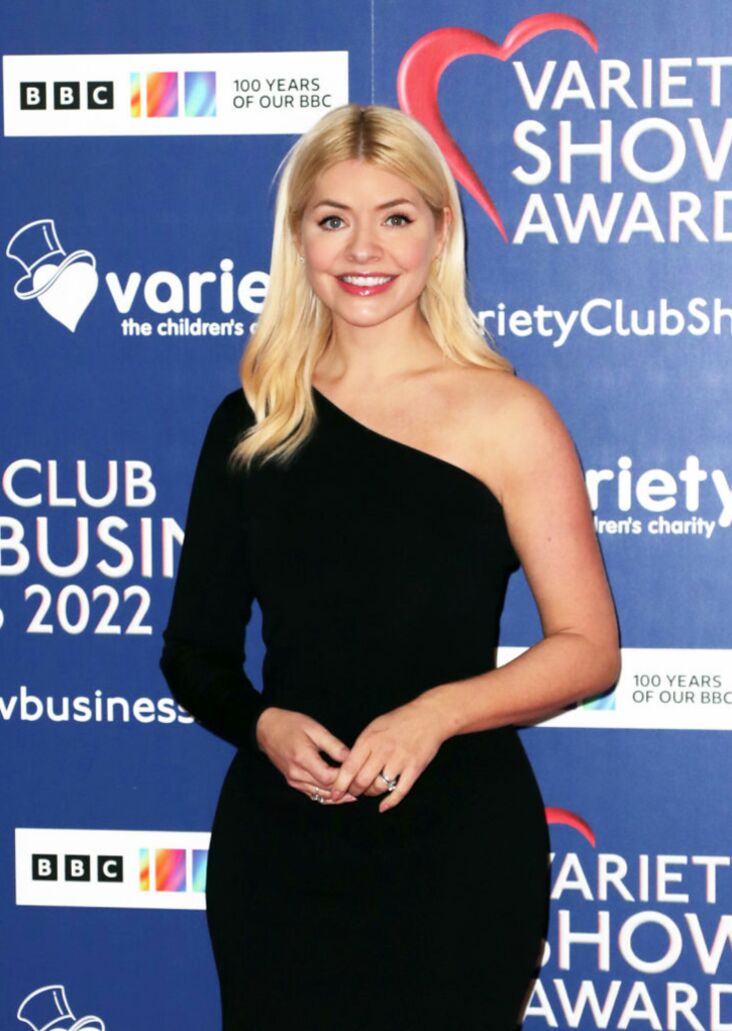 'Literally made my dreams come true!' gushed Holly.
Regarding the rumor of the Spice Girl's world tour the following year, Emma confessed:
'I'd love to do another tour and I hope we get around to talking about it. We were together the other day. I don't know that it will be a tour, but there are things in the pipeline for all of us to do together. All of us.'
Baby Spice was also asked about a potential Spice Girls documentary, to which she said:
'We have to say Melanie [Brown] don't tell anyone. I love it because she's so excited. But if we want anything to be kept a secret we don't tell Mel.'
Are Phillip and Holly good friends in real life?
This is not the first time Phillip show his hot-tempered manner toward his co-worker. During this exact same time last year, Phillip also got into trouble as he was accused of being annoyed when making crackers with Holly. An irate Phillip Schofield was left ranting at Holly Willoughby over This Morning as she failed to grasp the concept of a Christmas product demonstrated on the show.
But despite all the heated rows, Phillip and Holly are good friends away from the cameras, having been This Morning pals since 2009. The pair has traveled on vacations many times, and are always there for each other, too.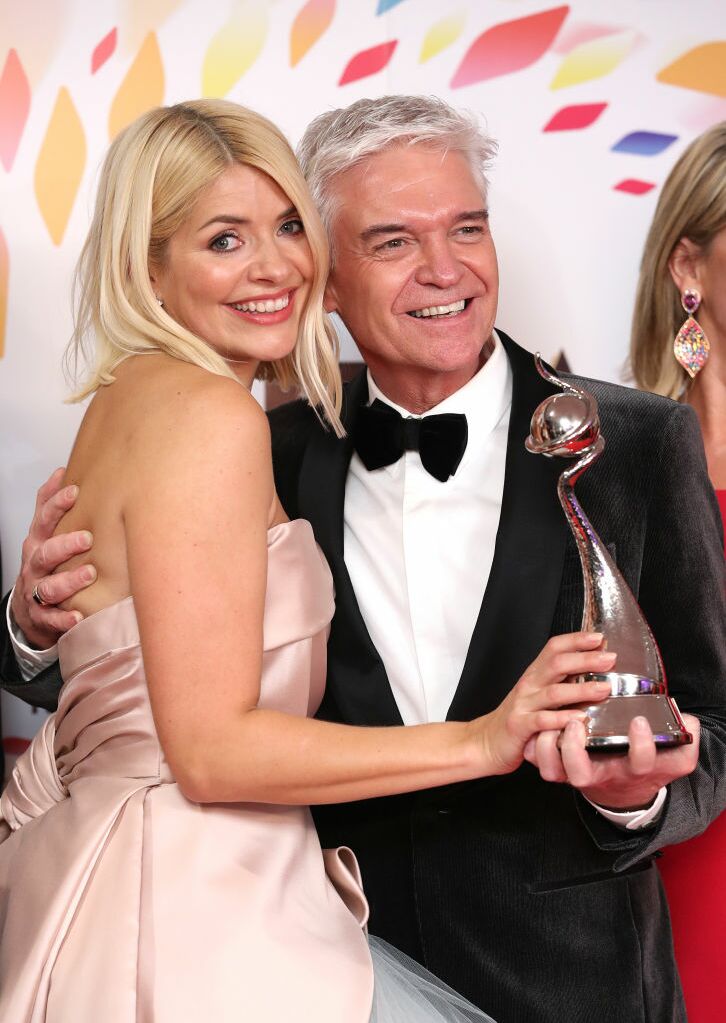 In February 2020, when Phillip revealed he was gay live on This Morning, Holly was by his side.
'I could not have done this, if it hadn't been [with] you,' he told his co-star.
Read more:
⋙ ITV's Phillip and Holly address Queuegate drama at This Morning's NTA win
⋙ This Morning fans spot Holly Willoughby 'rolling eyes' at Phillip Schofield live on air
⋙ Are Holly Willoughby and Phillip Schofield good friends in real life?
⋙ This Morning's Phillip Schofield tells Harry and Meghan to 'just shut up'