Princess Diana's niece Lady Kitty Spencer has shared a video offering intimate looks inside her glamorous wedding with husband Michael Lewis a year ago.
According to the Dailymail, Lady Kitty and husband Lewis celebrated their first wedding anniversary in private on July 24 and shared a behind-the-scenes wedding video on Instagram to mark the milestone.
Kitty, a Global Ambassador for Dolce & Gabbana, is the daughter of Earl Spencer and his first wife Victoria Lockwood, and first cousins with Prince William and Prince Harry. According to Mirror, Lady Kitty met her South African-born partner in early 2018 through former Defence Secretary Liam Fox before going public in August that year. After one year of dating, the couple was engaged by the end of 2019 before saying 'I do' in 2021.
The couple wed in a lavish ceremony with breathtaking outfits
Lady Kitty, 31, and husband Michael Lewis, 62 tied the knot in a lavish wedding at the stunning country mansion Villa Aldobrandini in Frascati, Italy on July 24, 2021. According to Tatler, the uber-glamorous celebrations lasted four days and were attended by high-profile and aristocratic guests, including Marchioness of Bath Emma Thynn, Idris Elba's Sabrina Elba, Jade Holland Cooper, Pixie Lott, and former Tatler cover stars Lady Amelia and Lady Eliza. Also present were Mr. Lewis's three adult children from his ex-wife Leola Lewis. Meanwhile, Prince Harry, Prince William, and their wives were notably absent from the event. The wedding was estimated to cost over £1 million, according to the Dailymail.
While photographs released at the time of the wedding already showed how extravagant it was, Lady Kitty's latest video offered exclusive details about the activities. The one-minute-long video captured by celebrated Italian wedding photographer Marco Caputo was shared on Lady Kitty's Instagram account, with a voice-over from a part of the wedding's moving speeches that says:
'I've seen their love take hold then grow and consolidate with all the happiness, excitement, and occasional struggle that comes with it. I've seen the tenderness and determination in both of them and for the caring bystander I was, it filled me with joy to see the friend who already had such an important place in my heart, and the one who so easily conquered one, make each other happier people.'
The video also shows intimate moments between Lady Kitty and her husband. It opens with shots of Lady Kitty and Michael Lewis getting ready in separate rooms and ends with a touching scene where Kitty leaned on her husband's shoulder to behold the magnificent firework display.
As the bride has been a Global Ambassador to D&G since 2017 and the groom is a big name in the fashion industry, it is no surprise that their wedding was marked with impeccably splendid gowns and outfits.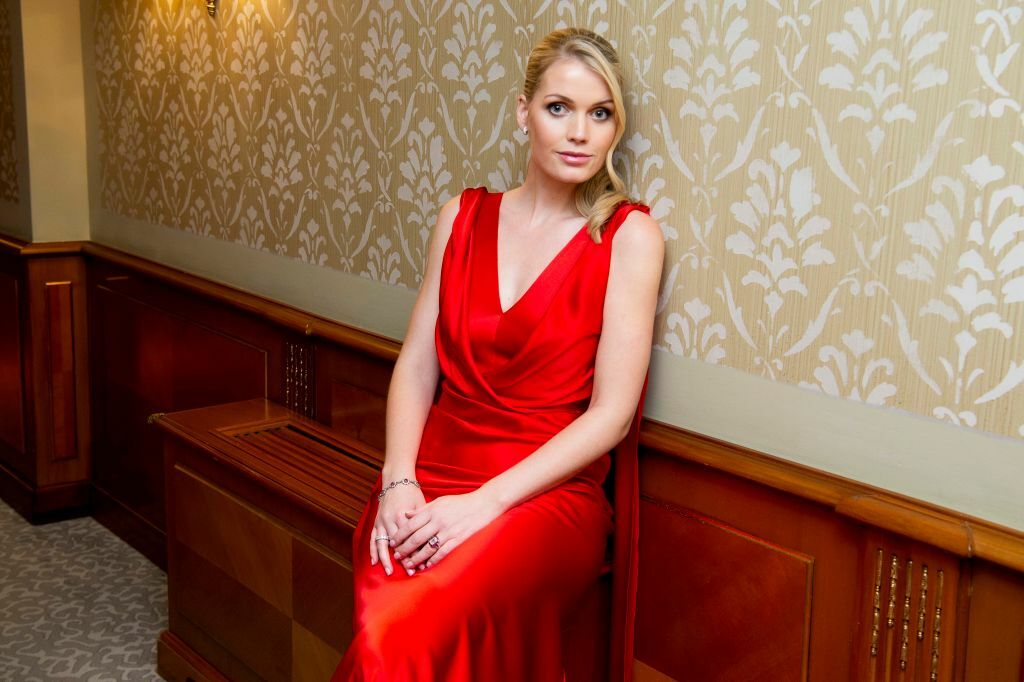 According to Tatler, Princess Diana's niece looked resplendent in one of the five gowns bespoken tailored for her by the celebrated Italian luxury designer, who spent around six months creating the impeccable gown at their embroidery factory and Milan atelier. The Victoria-inspired lace bridal gown features a high neck, long sleeves, and puffed shoulders, with a full skirt and floor-length veil, which 'effortlessly embodies the outré elegance and Baroque brilliance' signature of D&G, as written by Tatler.
Dolce & Gabbana also took to Instagram to share photos and behind-the-scenes footages from the wedding. The label said, calling Lady Spencer's gown a 'dream made of fabrics':
''For the main dress she wanted to keep a fairly traditional, clean cut, but at the same time she desired to have a timeless allure. It was all very natural and authentic. Lady Kitty Spencer described to us her dream dress, and we have tried to interpret her wishes; We worked together!'
Domenico Dolce explained Lady Spencer's Victorian-inspired outfit:
'One of the inspirations is definitely her love for Italy. Kitty is in love with our beautiful country and its rich history, art, and culture. But she is also a girl who is very attached to her origins, to England; to her heritage of the great Victorian era. And like all the English people, she has a great passion for all kinds of flowers.'
The designer house also said that Spencer had just four fittings to get the dress right, and that 'they've been beautiful and emotional moments'.
Lady Spencer's husband Michael Lewis is publicity-shy
Since their wedding, Lady Kitty Spencer and her husband haven't made many public appearances together as Michael Lewis is said to prefer to stay away from the limelight that his wife has often been entitled to. However, as they approached their first anniversary, the couple shared a rare outing as they attended the Dolce & Gabbana Alta Moda show in Venezia. Hello! writes that for the event, Lady Kitty donned a gown with gold embellishments from the designer while her husband rocked a tan suit and white shirt. She captioned the post:
'Back to where it all began: the 10 Year Anniversary Alta Moda Show in Sicily. What a magic moment to watch the show from Piazza Duomo in Siracusa.'
Read more:
⋙ How Princess Diana started Prince George's birthday tradition that William 'struggles with'
⋙ Princess Beatrice broke this royal rule before wedding