The Duke and Duchess of Sussex were asked by the King to vacate their UK home - Frogmore Cottage earlier this year, but they are reportedly seeking a new residence to reunite with the Royal Family.
Prince Harry and Meghan Markle, the Duke and Duchess of Sussex, are reportedly considering a significant shift in their living arrangements. Recent reports suggest that the couple is contemplating a return to British soil, not only by seeking a home base in the UK but also by renting a new residence at Kensington Palace after being forced out of their Frogmore cottage.
Frogmore eviction: What to know
In 2018, Queen Elizabeth II bestowed the Frogmore cottage upon Prince Harry and Meghan Markle as a gift following their marriage. Despite this gesture, the late Queen retained ownership of the property. The couple carried out extensive renovations amounting to approximately $3 million, funded by taxpayers. However, they later repaid the entire cost through a contribution to the Sovereign Grant.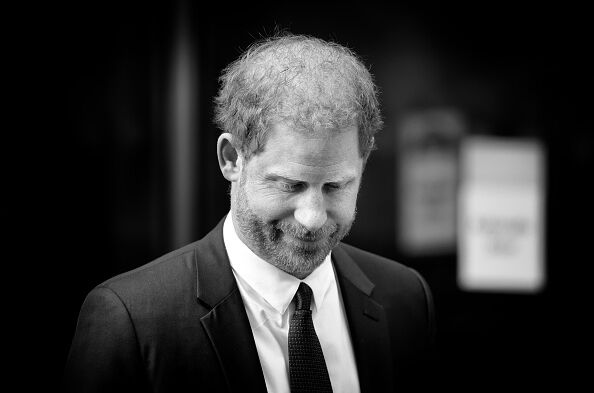 Back in March this year, Prince Harry and Meghan Markle were asked by King Charles to relinquish their U.K. residence, Frogmore Cottage, as per The Mirror. While the Duke and Duchess of Sussex had been residing in a privately-owned mansion in Santa Barbara, California, with their children Archie and Lilibet, Frogmore Cottage served as their official residence during their stays in Britain.
A royal reconnection
The most surprising development in the couple's changing living arrangements is their reported decision to rent a new home at Kensington Palace. This move is seen as a pivotal step towards mending the rift that emerged between Prince Harry and Meghan and the rest of the royal family. Speculation abounds that this decision is driven by their desire to heal their fractured relationship, particularly with Prince William, Harry's older brother.
Sources suggest that by personally furnishing the Kensington Palace residence and establishing a presence there, Prince Harry and Meghan intend to convey their commitment to reestablishing ties with their British relatives. As an insider reveals, 'Staying at the property and furnishing it themselves will prove to Prince William and Princess Kate that they're serious about coming back.'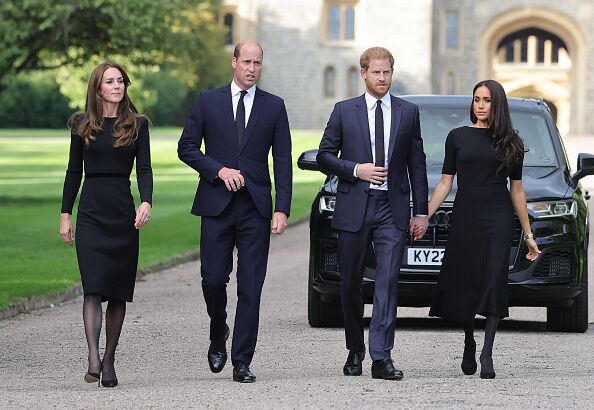 Duncan Larcombe, a distinguished royal expert, adds his perspective to this unfolding saga. He underscores the significance of this potential relocation as a bold step towards reconciliation. Larcombe told The Mirror:
'After losing Frogmore, they need a base in the UK, and it's likely this will be an occasional home and somewhere for them to stay when they're here rather than anything permanent.'
This move, in Larcombe's eyes, signifies a genuine effort by the Duke and Duchess of Sussex to bridge the gaps that have emerged over time. He said:
'In the months since Harry's book Spare, which was published in January, we have seen a softening in Harry and Meghan's attitudes towards the rest of the royals - if nothing else, in keeping their mouths shut.'
'We've had six months of them not saying anything about the royals to fuel the beast, and time heals,' the expert concluded.
Hollywood venture for Meghan
According to Marca, this follows a report from just a month ago, indicating Prince Harry and Meghan's intentions to sell their $14.6 million mansion and potentially relocate to Malibu. Currently, the couple shares their neighborhood with prominent television personalities, including Oprah Winfrey and Ellen DeGeneres.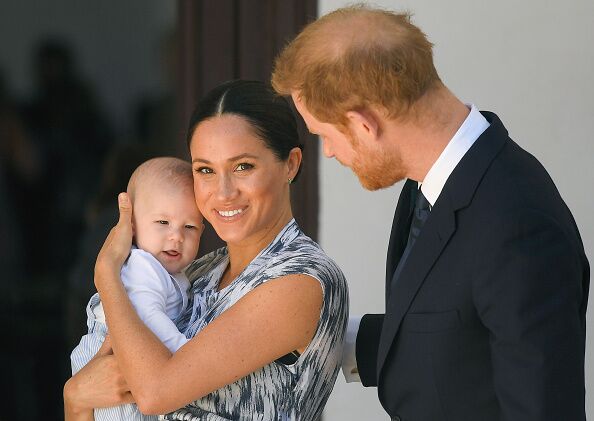 Should the couple decide to settle on the outskirts of central Los Angeles, they would find themselves immersed in a landscape populated by an array of influential figures in the entertainment industry.
Malibu, in particular, stands as a haven for an elite cadre of Hollywood's biggest players. The coastal enclave already boasts a constellation of globally recognized celebrities among its residents such as Simon Cowell, Cher, Lady Gaga, Leonardo DiCaprio, Miley Cyrus, and Charlize Theron.
Meghan Markle's aspirations reportedly center on establishing herself as a prominent figure in Hollywood, with her sights set on becoming a significant player in the industry. The Mirror reports that Meghan recently signed with the distinguished Hollywood talent agent Ari Emanuel from William Morris Endeavour (WME) Talent Agency - which boasts a star-studded client portfolio of Dwayne Johnson, Adele, and even renowned tennis champion Serena Williams.
⋙ Meghan Markle's latest photos have people wondering about her relationship with Prince Harry
⋙ Prince Harry and Meghan could move out of $11M Montecito mansion, reports suggest
⋙ Prince Harry and Meghan Markle could return to the UK for this poignant reason
⋙ Prince Harry and Meghan will no longer have a royal residence in the UK