The former Health Secretary finished in third place in I'm A Celebrity Get Me Out of Here! but his public image has since deteriorated and been surrounded by dramas.
It is a rarity to witness politicians making appearances on reality television shows, given the demanding nature of their roles and the public scrutiny they face. However, there are occasional exceptions that ignite controversy and raise questions about the ethical conduct of elected officials. One such instance involved the former British Health Secretary, Matt Hancock, who appeared on the popular reality TV show I'm a Celebrity while Parliament was still in session.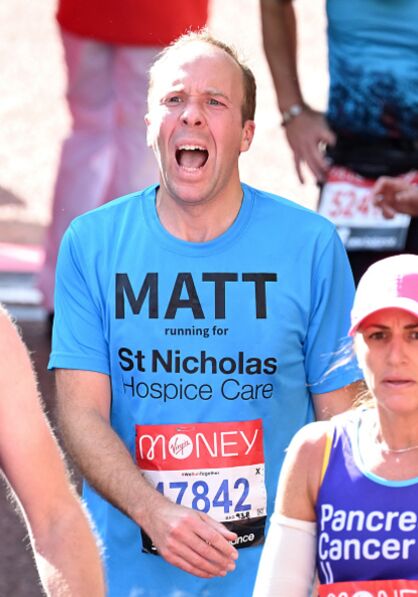 Ridiculous rent claim during TV stint
According to The Daily Express, in November of the previous year, Matt Hancock participated as a contestant on I'm A Celebrity during which he spent 18 days in the Australian jungle. Surprisingly, it was revealed that he claimed £3,000 in rent for his London flat, despite earning a substantial sum of £320,000 for his appearance on the show. This revelation has ignited debates concerning the appropriateness of his rent claim, especially given that he continued to receive his annual salary of £84,144 throughout his absence.
According to the parliamentary rules, MPs are entitled to claim rent while on a leave of absence. However, this entitlement has stirred up criticism, with many arguing that it is unfair for an MP to receive rent payments from the public purse while also earning a significant salary. It is crucial to note that Hancock's rent claim falls within the guidelines set by the Independent Parliamentary Standards Authority (IPSA), an organization responsible for covering costs for MPs during periods of absence from Parliament.
Criticisms about Hancock's earnings
The news of Hancock's rent claim has attracted considerable criticism, with Liberal Democrat Chief Whip Wendy Chamberlain voicing her disapproval. She asserted that Hancock 'can't have it both ways' and described his claim as a 'slap in the face' for hard-working families grappling with the cost-of-living crisis. Chamberlain said:
'He can't have it both ways. He can't rake in big sums for a TV show where he did no work for his constituents and still expect to claim these kind of expenses. He should pay back that month's rent, which is still just a tiny fraction of his earnings from I'm A Celeb.'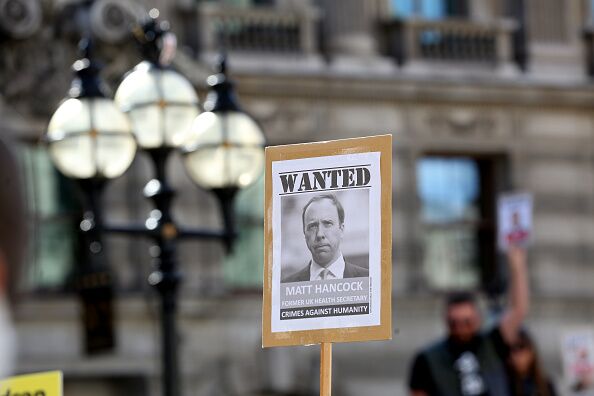 The release of expense payment records indicated that by the end of January, Hancock had not made any repayments for the rent claimed in November. In response to the mounting criticism, a spokesperson from Hancock's office justified the rent claim, stating that it is not feasible to terminate a tenancy agreement for just one month.
New drama in Hancock's political career
In a development that threatens to reignite allegations of sleaze within the Conservative party, three Members of Parliament, including Matt Hancock, are now under investigation by parliament's standards watchdog. Commissioner Daniel Greenberg launched a series of inquiries, investigating potential breaches of the MPs' code of conduct.
According to The Guardian, Matt Hancock's investigation focuses on allegations that he violated the code by 'lobbying the commissioner in a manner calculated or intended to influence his consideration' regarding another potential breach. This offense was added to the code in its latest version, endorsed by MPs in December 2022.
A spokesperson for Matt Hancock denied any wrongdoing and expressed surprise at the investigation:
'Far from lobbying the commissioner, Matt wrote to Greenberg in good faith to offer some additional evidence that he thought was not only pertinent but helpful for an inquiry the parliamentary commissioner for standards is currently conducting.'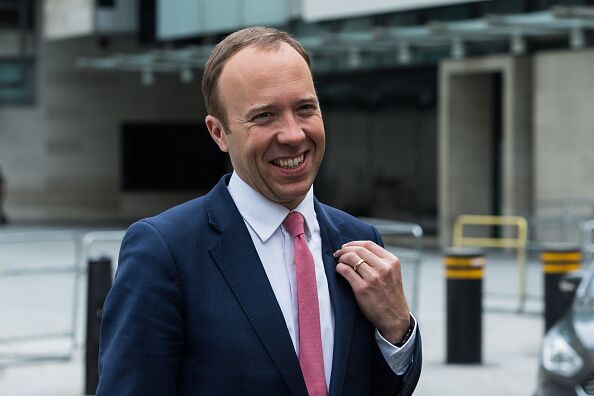 It is worth noting that Matt Hancock had his Conservative whip withdrawn in autumn 2022 after participating in the reality TV show while Parliament was still in session. Despite Hancock claiming that he had been assured by the chief whip of his eventual reinstatement to the Conservative parliamentary party, he currently sits as an independent and has announced his intention to step down at the next general election.
Read more:
⋙ Matt Hancock's new venture is being criticized
⋙ Matt Hancock: How much was he paid for I'm a Celebrity?
⋙ 'Desperate' Matt Hancock eyes TV career after I'm A Celeb stint
⋙ Matt Hancock paid £45,000 for Celebrity: SAS Who Dares Wins appearance