In the ever-evolving landscape of social media, politicians have been finding new ways to connect with the public, sometimes resulting in unexpected and entertaining moments. Matt Hancock, a familiar face in the UK political scene, has recently taken the internet by storm with a rather unconventional move that has left both his followers and critics intrigued. Known for his active presence on platforms like TikTok, Hancock has made headlines once again, and this time it's for an incident that has been dubbed 'cringe-worthy'.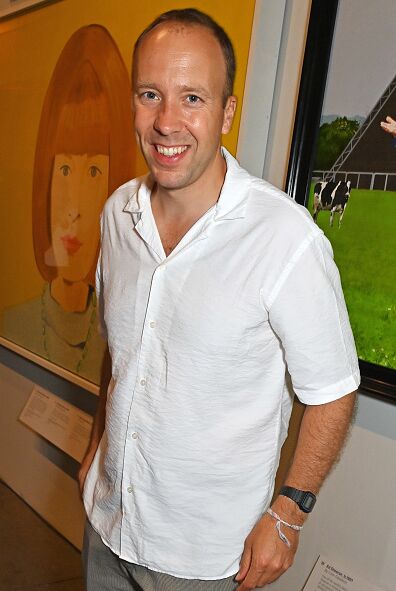 Hancock, a seasoned politician, has had a multifaceted career that has taken him through the realms of both politics and media. With a reputation as an engaged and tech-savvy public servant, Hancock became a prominent figure during the pandemic, particularly in his role as Health Secretary. It was during this time that he ventured into the world of social media, joining the TikTok bandwagon as a means to connect with the public and share important messages. His TikTok profile garnered substantial attention, amassing over 213,800 followers and an impressive 2.2 million likes.
The Barbie mania: Hancock's unusual tribute
In his most recent foray into the social media spotlight, Matt Hancock finds himself at the center of a unique pop culture phenomenon. The release of Greta Gerwig's blockbuster film Barbie has captured the hearts of viewers worldwide, and Hancock has decided to pay homage to this cinematic sensation in an unexpected way. The film, starring Margot Robbie as the iconic Mattel doll, achieved remarkable success, crossing the $1 billion mark at the box office. Hancock's involvement in this trend, however, takes an amusing twist.
Within the movie's narrative, Ken, portrayed by Ryan Gosling, undergoes a journey of self-discovery and introspection, wrestling with issues of self-value and identity. The culmination of this emotional arc is marked by a poignant ballad, wherein the lyrics resonate: 'I am Ken-ough!'
On August 6, Hancock took to Tiktok to share a captivating video. In the video, he is seen on a serene beach, donning a white shirt and shorts, passionately lip-syncing to the very same track.
As with any viral moment, the public's response has been both enthusiastic and critical. Hancock's video has garnered significant attention, with viewers labeling the move as 'cringe-worthy' and questioning its appropriateness for a politician.
'He needs an intervention,' commented one person. Another added: 'I know it's silly season but Matt Hancock is taking it too far.'
A third mocked: 'I open TikTok to this first thing when I was up. What is going on in the house of commons?'
A career of controversies
One of the most eyebrow-raising moments in Hancock's political career was his participation in the reality TV show I'm a Celebrity... Get Me Out of Here!, in which he came third after Jill Scott and Owen Warner. While many politicians tend to stay firmly within the realm of parliamentary duties, Hancock took a bold step into the world of entertainment. Hancock's participation resulted in his suspension from the Conservative parliamentary party, leaving many questioning the appropriateness of such a venture.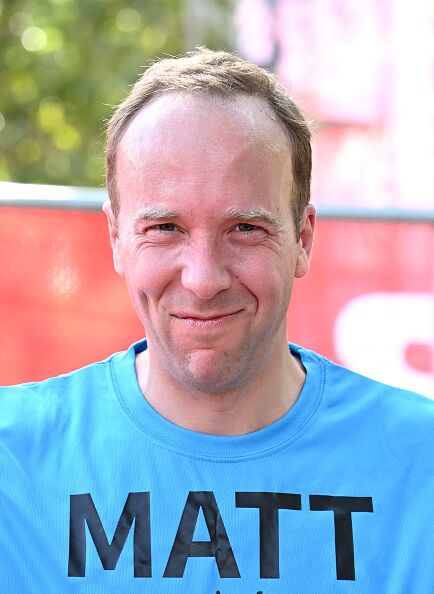 In June 2021, Hancock tendered his resignation from the position of Health Secretary, a move prompted by the revelation that he had violated coronavirus social distancing protocols. The breach involved engaging in an extramarital affair with Gina Coladangelo, who was serving as his aide at the time, and the indiscretion occurred within his ministerial office.
Hancock's attempts at rebranding extended beyond reality TV and into the world of literature. The release of his memoir, Pandemic Diaries: The Inside Story Of Britain's Battle Against Covid, was met with a mixture of intrigue and skepticism. The memoir delved into Hancock's perspective on the handling of the pandemic, as well as his own experiences and reflections. However, its content was met with criticism for its portrayal of various events, leading some critics to label it as 'deluded' and 'nauseating.'
Read more:
⋙ After Matt Hancock, I'm A Celeb targets this huge politician and it's not Liz Truss
⋙ Matt Hancock facing backlash for claiming thousands in rent during I'm A Celeb stint
⋙ Matt Hancock publishes controversial book
⋙ Boy George accuses I'm A Celebrity stars of being two-faced about Matt Hancock