The former Liverpool legend could soon return to managing duties after being named as an option for a strong Championship club seeking its next manager.
The world of football management is buzzing with anticipation as former Liverpool captain Steven Gerrard finds himself in the spotlight once again. Since leaving Aston Villa last year, Gerrard has been on a hiatus from coaching, but that could soon change. Rumors are circulating that Gerrard is among the top contenders for a managerial position at a prominent club.
Gerrard's poor results at Villa
Up to this stage, Steven Gerrard has assumed the role of Aston Villa manager for 37 Premier League matches, which is nearly equivalent to a full season. In that time, he has witnessed his team secure 12 victories, achieve eight draws, and suffer 17 defeats, reports Liverpool.com.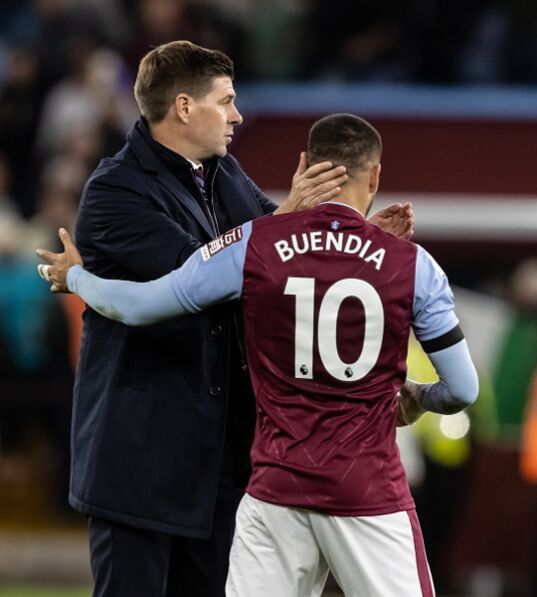 When considering the number of wins, Aston Villa has fared better than Leeds United, Everton, and Southampton, all of whom have been part of the Premier League in both the 2021/22 and 2022/23 seasons. Gerrard, aged 42, assumed his managerial position in November 2021, succeeding Dean Smith, and initially enjoyed a series of positive results that lifted Villa away from the threat of relegation.
However, the 2021-22 season ended disappointingly, with Aston Villa finishing in 14th place. In an attempt to rejuvenate his squad, Gerrard invested a staggering £90 million in player transfers across two consecutive transfer windows, reports Liverpoolecho.com.
The Liverpool legend was sacked by Aston Villa on October 20, 2022 - just 22 days short of his appointment 12 months before. Following his sack, Gerrard vehemently told Sky Sports:
'We'll see what happens, I'm a fighter. I will never, ever quit anything. Quitting is not in my DNA. But the reality is that it's not good enough for this club.'
Next potential club for Gerrard's career
Leeds United made the decision to appoint Sam Allardyce as their manager when they had only four fixtures left in a desperate bid to avoid relegation from the Premier League. Unfortunately, this gamble had minimal effect, as Allardyce was unable to secure a single victory, ultimately leading to Leeds' relegation to the Championship on the final day of the season.
After Leeds United's relegation to the Championship, 'Big Sam' has decided not to continue as the head coach. Allardyce said:
'At this stage in my career I am not sure taking on this challenge, which is potentially a long-term project, is something I could commit to. But I wish the club every success for the future and hope the club returns to the Premier League, where they belong.'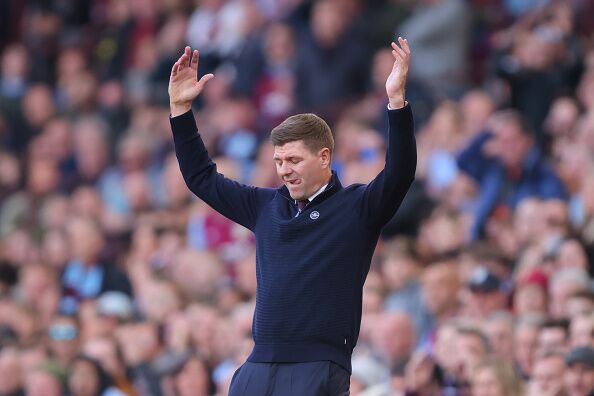 According to The Telegraph, Steven Gerrard, Scott Parker, and Carlos Corberán have emerged as potential candidates for the Leeds United managerial role. Gerrard, who was sacked by Aston Villa, is 'reportedly interested' in the position and is being reviewed by the club's chief executive. Leeds previously considered Gerrard when it fired Jesse Marsch in March, opting instead to go for Javi Gracia, who was then replaced by Sam Allardyce.
Parker, who was previously dismissed by Bournemouth, is another potential candidate. A huge plus for Parker is that in his two seasons in the Championship he has been promoted on both occasions – with Fulham in 2020 and last year with Bournemouth. Corberán, currently at West Bromwich Albion, served as Marcelo Bielsa's assistant at Leeds United, making him familiar with the club.
New challenge awaits Gerrard
While Gerrard is among the candidates being considered, Leeds United is committed to conducting a comprehensive recruitment process. The club has received numerous inquiries from agents and managers interested in taking charge. However, the potential change in ownership adds complexity to the process, with uncertainties surrounding the involvement of 49ers Enterprises, who own a significant stake in the club.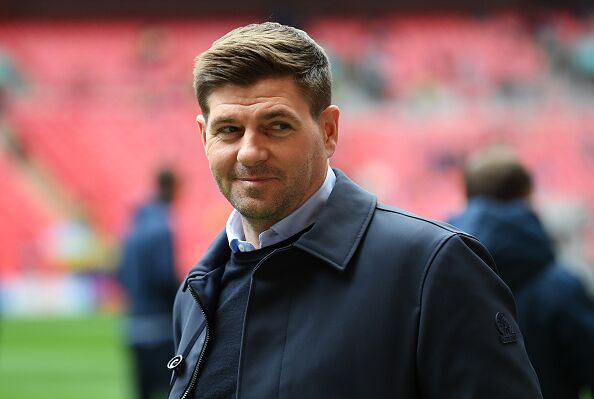 For Steven Gerrard, taking on the Leeds United managerial role could mark a crucial step in his coaching career. After achieving success at Rangers, winning the Scottish Premiership after a decade-long drought, Gerrard has gained recognition for his managerial abilities. The Championship could provide him with an opportunity to manage Leeds United - which is among the favorites to come back to the Premier League again, writes This Is Anfield.
Read more:
⋙ Before Jordan Henderson, these were Liverpool's best captains
⋙ Liverpool legend Graeme Souness opens up about tearful retirement as Sky Sports pundit
⋙ This is how much Mikel Arteta earns as a week as Arsenal's manager