Tina Turner, one of the greatest rock'n'roll stars in music history, died on May 24 at her home in Switzerland, according to her publicist.
Tina Turner, the pioneering rock'n'roll star who became a pop behemoth in the 1980s, has passed away at the age of 83 after a long illness. The statement from her publicist did not specify what Turner's cause of death was.
Her publicist announced the news via NBC News:
'With her, the world loses a music legend and a role model. Tina Turner was born Anna Mae Bullock on November 26, 1939, in Nutbush, Tennessee, USA. She became famous in the late 60s as the singer of the band Ike & Tina Turner Revue, but later she became successful worldwide as a solo artist.'
With a career spanning several decades, Turner achieved immense success as both a member of Ike & Tina Turner and as a solo artist, solidifying her status as one of the defining pop icons of the 1980s.
A turbulent musical partnership
Turner, born Anna Mae Bullock on November 26, 1939, in Nutbush, Tennessee, began her musical journey in a turbulent musical partnership with her abusive husband, Ike Turner.
Tina Turner joined forces with Ike Turner in the late 1950s, initially as a vocalist for his band, the Kings of Rhythm. While their musical success was undeniable, their personal relationship was marred by abuse and turmoil.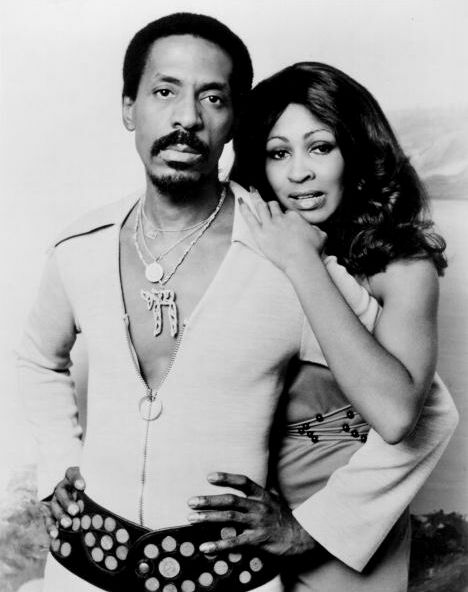 According to The New York Post, Tina Turner endured years of mistreatment and control from Ike, both professionally and personally. According to her autobiography My Love Story, Ike gave her black eyes, broke her jaw, and poured hot coffee on her face, and routinely cheated on her with multiple women. The breaking point came in 1976 when Tina found the strength to leave Ike, putting an end to their tumultuous partnership.
A legendary career
After a few initial struggles, Tina Turner achieved tremendous success in the 1980s with the release of her album Private Dancer, which firmly established her as a pop icon. This album, along with its chart-topping hits, showcased Turner's transformation from the energetic rock'n'roller to a powerful and captivating performer. Her success extended beyond the music industry, with her life chronicled in memoirs, a biopic, a jukebox musical, and the critically acclaimed documentary film Tina released in 2021.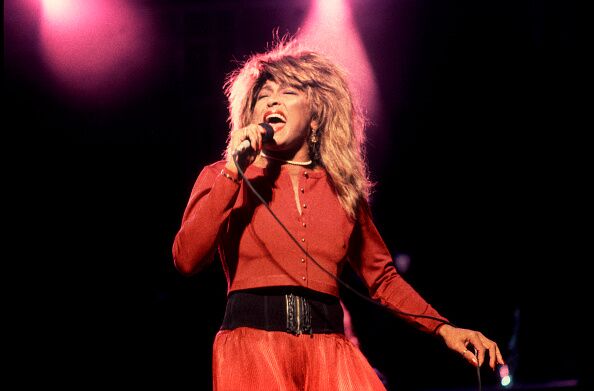 Tina Turner played a significant role in affirming and amplifying the formative stake of Black women in rock'n'roll. Her high-kicking, energetic live performances and captivating stage presence influenced artists like Mick Jagger, who acknowledged taking inspiration from her.
After her divorce from Ike, Tina Turner continued her solo career, eventually finding her stride with the release of her fifth album, Private Dancer, in 1984. This album propelled her to new heights and solidified her status as a powerful pop icon.
Inspirational love story with second husband
Tina Turner's personal life was marked by triumphs and challenges. She found happiness with her second husband, German music executive Erwin Bach, and they were married in 2013 after 27 years together.
In 2016, Tina Turner was diagnosed with intestinal cancer, which marked the beginning of a challenging period in her life. In addition to her battle with cancer, Turner also experienced other health complications. She suffered a stroke and faced high blood pressure, kidney problems, and heart issues.
As her kidney function deteriorated, Turner faced a critical decision regarding her treatment options. She was left with two choices: dialysis or a kidney transplant. The chances of finding a suitable donor were slim, and her health rapidly declined.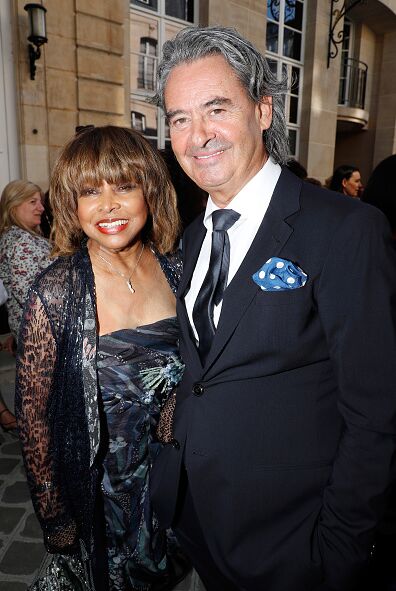 In an extraordinary act of love and support, her second husband, Erwin Bach, stepped forward as a potential kidney donor. After undergoing testing, it was determined that he was a suitable match. This selfless act by Bach opened the door to a life-changing opportunity for Turner. She emotionally told The Guardian:
'He said he didn't want another woman, or another life. Then he shocked me. He said he wanted to give me one of his kidneys.
She said:
'The best moment was when Erwin came rolling into my room in his wheelchair. He somehow managed to look good, even handsome, as he greeted me with an energetic: 'Hi, darling!' I was so emotional - happy, overwhelmed and relieved that we'd come through this alive.'
Read more:
⋙ Talkshow icon Jerry Springer struggled with health before his death at age 79
⋙ Paul O'Grady's battle with illness during final year before death at 67
⋙ Yet another Emmerdale actor passes away after death of Dale Meeks