Victoria Beckham has been following the same disciplined eating routine for 25 years, and the strict diet seems to be her secret to maintaining an impressive physique over the years.
According to Vogue, David Beckham revealed in the Table 4 episode released on February 1 that his wife Victoria is a fussy eater who has followed the same diet every day since he met her 25 years ago. The former England international said jokingly that Victoria 'only eats grilled fish and steamed vegetables':
'She only eats grilled fish, steamed vegetables; she will very rarely deviate from that. The only time she's probably ever shared something that's been on my plate was actually when she was pregnant with Harper, and it was the most amazing thing… It was one of my favorite evenings. I can't remember what it was but I know she's not eaten it since!'
Victoria herself backed up his claim, sharing a TikTok video of a butler serving her an ultra-healthy plate of salmon and greens. Without a doubt, the mum of four has kept an impressive physique over the years (unlike other Spice Girls members), and fans have been curious whether her disciplined meal is the secret to Victoria's perfect figure.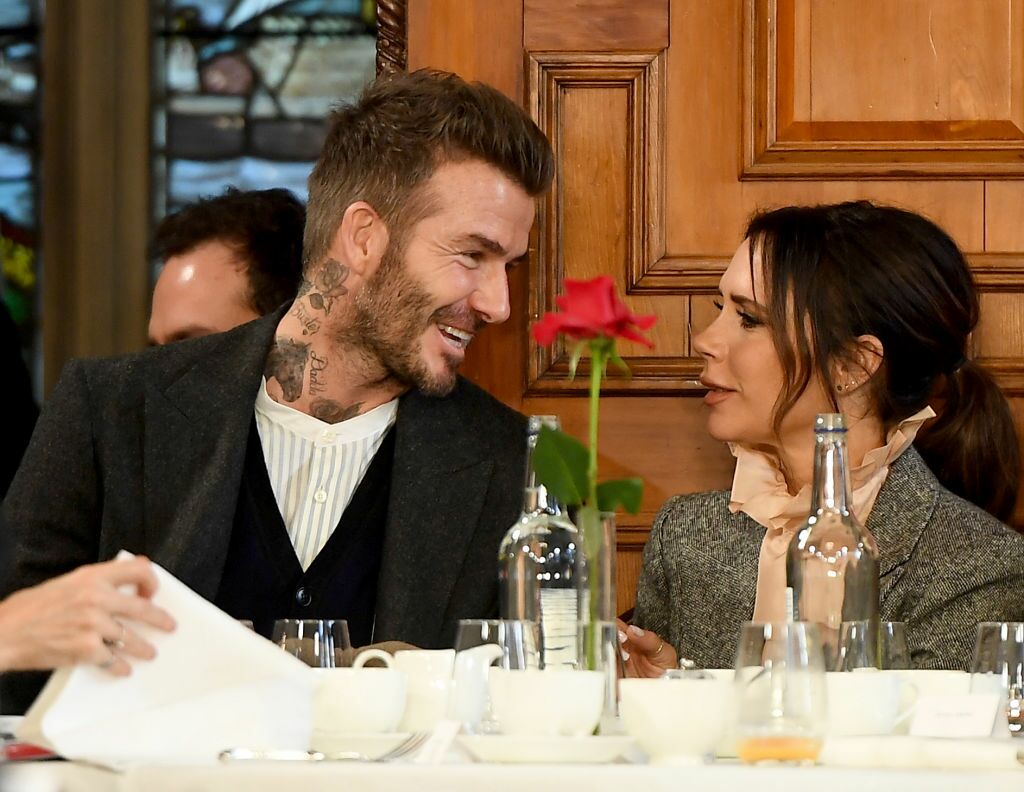 To test the effects of Victoria's diet, Lauren Ezekiel, a journalist for The Sun, decided to follow her routine for a week, which she described as a 'serious test of her willpower'. Without further ado, let's take a look at what Lauren's detailed descriptions of her Victoria experience.
Day One
I get up at six in the morning, feeling excited about the new routine. VB has frequently asserted that her diet, which is high in super grains, nuts, seeds, and oily fish but free of dairy, sugar, 'regular bread', pasta, potatoes, and rice, keeps her looking and feeling wonderful. These compose of mostly pure carbohydrates, providing enough energy throughout the day.
The burning sensation stays with me until lunch, as I prepare to eat my first meal of the day – a super-green salad of edamame beans and broccoli. It's less than I'm used to, so I'm looking forward to Posh's go-to salmon fillet and veggies for dinner.
Day Two
I love avocado on toast as much as the next millennial, but using Victoria's fave flourless Ezekiel bread – a nutrient-dense bread made from whole grains and pulses – doesn't sit right. At £6 a loaf, I'd hoped it would fill the carb-shaped hole in my stomach, but it doesn't. The sensation it gave doesn't match its price to some extent.
My next meal, salmon sashimi from my favorite Yo! The sushi counter at Tesco, is accompanied by a black coffee and the outrageously expensive Skinade collagen supplement, which Victoria insists is the secret to her dewy skin and costs £128 for 30 days.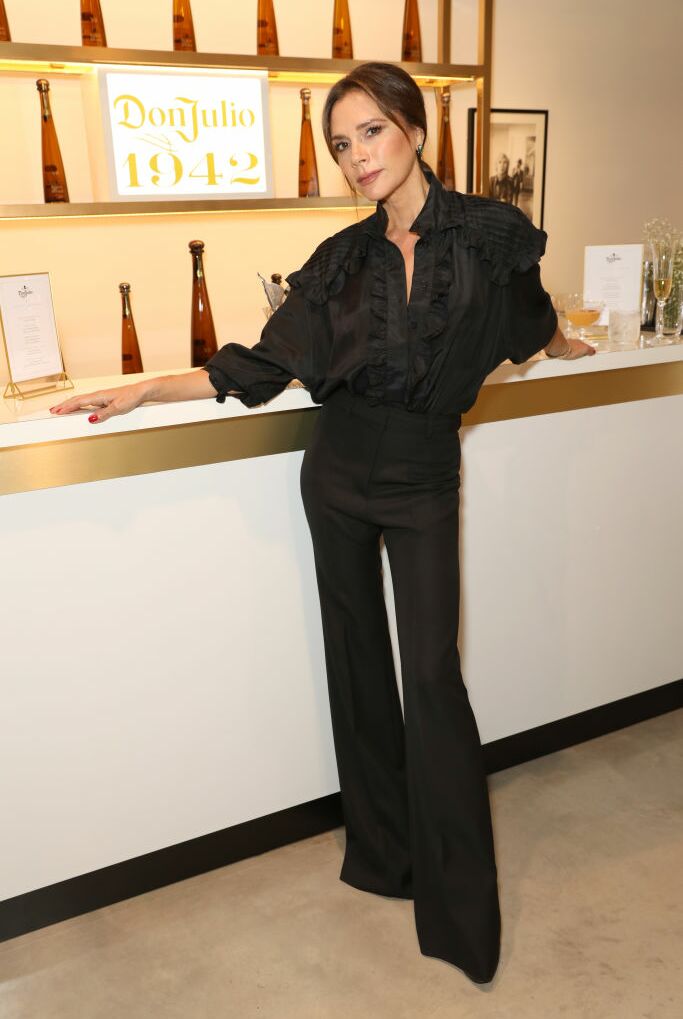 Green vegetables and sea bass are for dinner, which is so boring. I miss my evening Magnum and, to be very honest, feel a little gassy as I go to bed.
DAY FOUR
Today we head to a kids' party, with pizza, ice cream, and beer in abundance. A Margherita and a soft-scoop 99 is my death-row meal, but all I can eat here is tomato and rocket salad. It took much courage to smile and decline the inviting offer of these fast food.
I get home starving and fed up. As I chew on a cooked frozen cod fillet and veg pouch, I can't help but feel this is not the same standard of food VB is used to.
The final results
After the daunting challenges, I do feel better than mindlessly consuming leftovers, my skin is also showing significant traits of improvement. However, I do not consider the idea of keeping up this habit.
This diet sucks the joy out of life, plus it's impossible in the current cost of living unless I am a model.
Model diets are topics that often dragged much of teenage girls' attention as social media these days, especially TikTok and Instagram, ranked them based on appearance. Concerns regarding one's body image are common, which frequently center on one's weight, skin, hair, or the size or shape of a certain bodily part.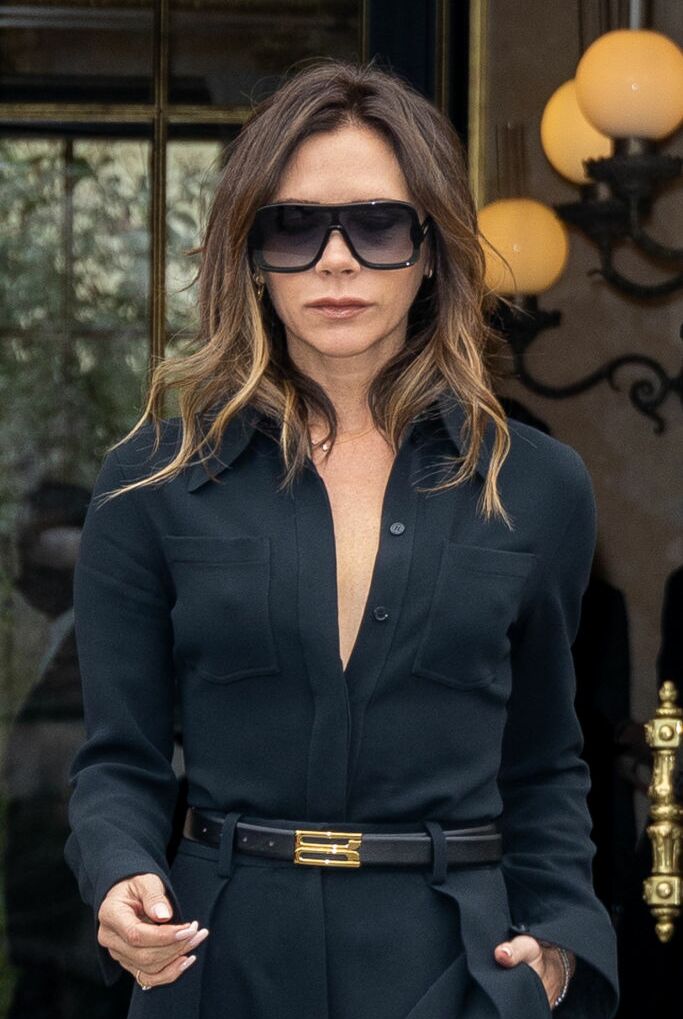 The human body's beauty has been valued by people throughout history. These ideas are frequently shaped by society, the media, social media, and popular culture, which can change how an individual perceives their own body.
However, popular standards are not always helpful. Constant bombardment by media images and social pressure can cause people to feel uncomfortable about their bodies, leading to distress and ill health. It can also affect work, social life, and other aspects of life.
Read more:
⋙ Victoria Beckham not allowed to choose son Brooklyn and Nicola's wedding venue
⋙ Victoria Beckham invites Nicola Peltz to fashion week to ease feud
⋙ Victoria Beckham hit by fallout allegations with daughter-in-law Nicola Peltz
⋙ Victoria Beckham reportedly stole Nicola Peltz's wedding spotlight as tension continues