The Bates Hotel actress took to social media to give fans a glimpse of her latest project.
Fans were in awe after Nicola Peltz posted on social media a teaser of her upcoming TV project - Welcome to Chippendales. Taking to Instagram to share the news, Brooklyn Beckham's wife counted down to the series' release, captioning: 'Your fantasy awaits...November 22'.
Fans quickly flooded the comment section to welcome the actress' screen comeback. One account shared her excitement, writing: 'Finallyyyyyyyyy. I am ready!!!'
Another commented: 'I can't wait to see you again on my TV screen. So proud of you Nic.'
Her brother, Unfriended and Men, Women and Children actor Will Peltz added: 'Let's go.
What is Welcome to Chippendales about?
A drama streaming television miniseries by Hulu, it details the controversial life and career of famous American-Indian entrepreneur Somen 'Steve' Banerjee, who founded the touring dance troupe Chippendales. With Eternals star Kumail Nanjiani playing Banerjee, the series also features other prominent Hollywood actors such as Murray Bartlett, Annaleigh Ashford, and Dan Stevens.
According to Hello!, Nicola would appear in Welcome to Chippendales as a guest star, playing the role of former Playboy Playmate Dorothy Stratten. A rising TV star in the 1980s, Stratten was tragically murdered by her ex-lover and former manager Paul Snyder.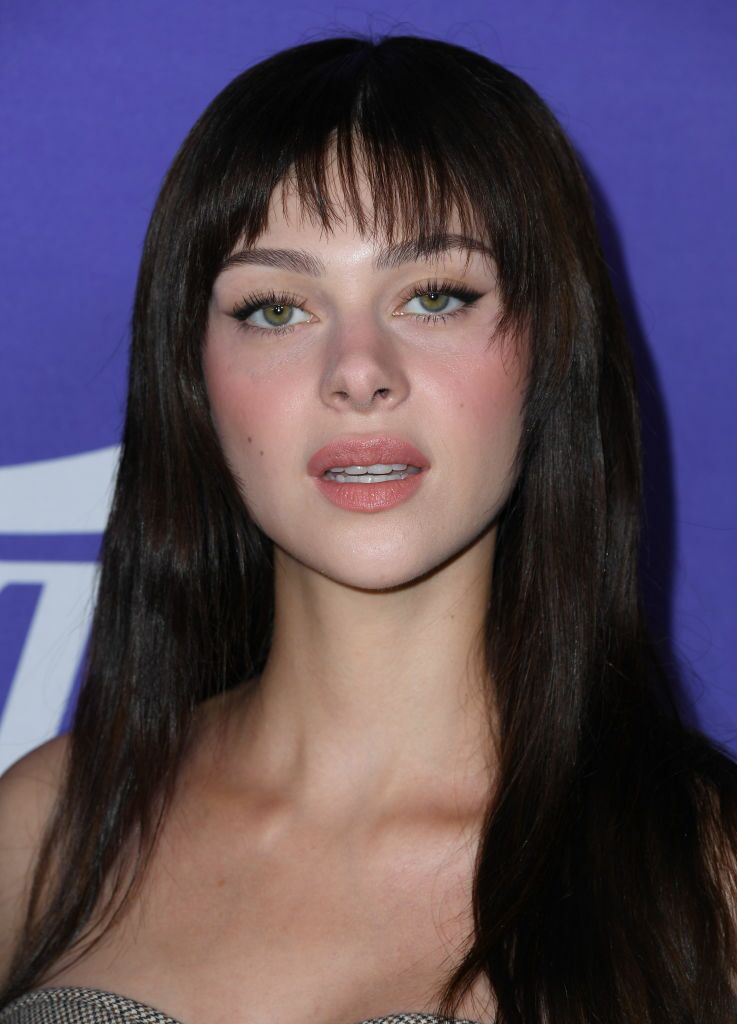 This would mark the 27-year-old actress' long-awaited return to the screens since her last appearance in 2020 when she played Felicity in the romantic comedy Holidate. Despite her aristocratic and wealthy background as a billionaire heiress, Nicola has been constantly showing her dedication to acting, with critically acclaimed roles in Transformers: Age of Extinction, The Last Airbender, and most notably, the psychological horror series Bates Motel.
Feud with mother-in-law Victoria Beckham
Nicola's return to acting came a few months after she walked down the aisle with Brooklyn Beckham in April in a star-studded £ 3 million wedding. The lovebirds have since remained inseparable as Brooklyn, 23, notoriously skipped his family's summer vacation just to spend time with his wife in the US.
Brooklyn's action just pushed the rumor mill about Nicola and his mother Victoria Beckham's feud into overdrive. Previously, rumors about the in-law tension first circulated when the actress opted for a Valentino Haute Couture gown instead of a VB for her big day.
However, during a candid interview with Variety a week ago, both Nicola and the eldest son of David and Victoria Beckham set the record straight, slamming any fallout rumors. The 27-year-old actress revealed the truth:
'I was going to and I really wanted to, and then a few months down the line, she realized that her atelier couldn't do it, so then I had to pick another dress. She didn't say you can't wear it; I didn't say I didn't want to wear it. That's where it started, and then they ran with that.'
Read more:
⋙ Nicola Peltz breaks silence on rumored fallout with mother-in-law Victoria Beckham
⋙ Victoria Beckham hit by fallout allegations with daughter-in-law Nicola Peltz
⋙ Brooklyn Beckham ridiculed after claiming he started new trend with wife Nicola