Peter Andre shared a horrific incident that occurred at his home which was brought on by a powerful rainstorm.
On Sunday, October 23, singer Peter Andre sparked concern by posting a video of his roof after lightning struck it.
London hit by thunderstorm
According to SkyNews, the 49-year-old hitmaker posted a video of the wreckage the lightning bolt had left behind on his Instagram page, showing his 1.8 million followers a variety of bricks strewn on the grass below. Andre, who shares two children with ex-wife Katie Price, stated that his 15-year-old daughter Princess Andre was unharmed and that the event happened on Sunday, October 23 during a rainstorm. Thunderstorms also battered the south and east of England, with loud claps of thunder and torrential rain, reports Manchester Evening News.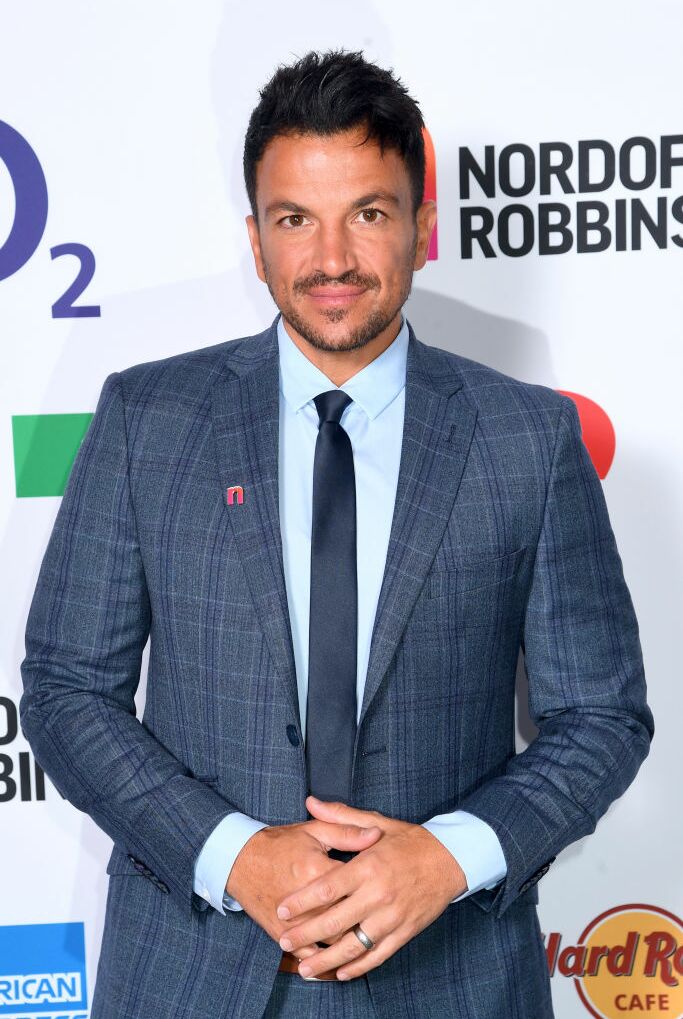 'Our house just got struck by lightning,' Andre wrote in a post on Instagram. 'The loudest thing I've ever heard. Alarms are going off. This is mad.
'Thank god Princess is OK. Although [I] don't know what was louder, her scream or the roof.'
In the video of the aftermath that Andre released, brick fragments on the ground and a fracture in his chimney could be seen.
In the video, the vocalist can be heard stating: 'Alright the house has been struck by lightning. Flipping heck. Holy heck,' as thunder rumbles in the distance and an alarm goes off.
The incident happened after the Met Office on Sunday issued amber warnings for portions of southern England, warning of predicted heavy rain and flash flooding.
The Met Office added that the warning was extended until 5 a.m. on Monday, October 24:
'There is a small chance that homes and businesses could be flooded quickly, with damage to some buildings from floodwater, lightning strikes, hail or strong winds.'
Emily, Peter's 33-year-old wife, was not at home when the storm hit. She made the first comment and shared: 'I'm just so glad you are all ok. Typical the one week I am away this happens xxx,' with two crying emojis.
In the comments, she emotionally shared:
'the 2 little kids are with me, but poor Pete left to deal with the house poor thing I'm just glad they are all ok xx'.
At the same time, celebrities' pals expressed their worry as Lizzie Cundy wrote: 'Come to mine,' followed by three crying emojis.
Ria Hebden wrote: 'Glad you're all ok hun xx'.
Another fan who remarked on the situation stated:
'Thank god you're both ok! So scary! Bless you! So sorry to hear this has happened to you'.
Another wrote: 'Oh no! Glad no one's hurt. Hope you get someone round to make it safe xxx'.
While a third added: 'Omg Pete!!! This lightning is insane!!! Stay safe!!!!'
Peter Andre's relationship with his children
The accident follows Peter's previous exclusive interview with OK!, in which he said his adolescent children needed to be persuaded that they are 'naturally beautiful'.
Peter said that the remarks were made after he posted a photo of Princess and Junior, both 17 years old, on his Instagram and the children believed he had manipulated and filtered the photo.
The singer published exclusively in his column:
'I recently shared a picture of Princess and Junior at the Tulleys Shocktober Fest launch night. They both said they loved the photo and asked me what I'd done to it to make it look like that!'
The pop star gushed how he encouraged his children to be 'naturally beautiful':
'I had to explain to them I hadn't edited it in any way. I almost had to convince them they just look amazing and are naturally beautiful children. It was quite sweet actually.'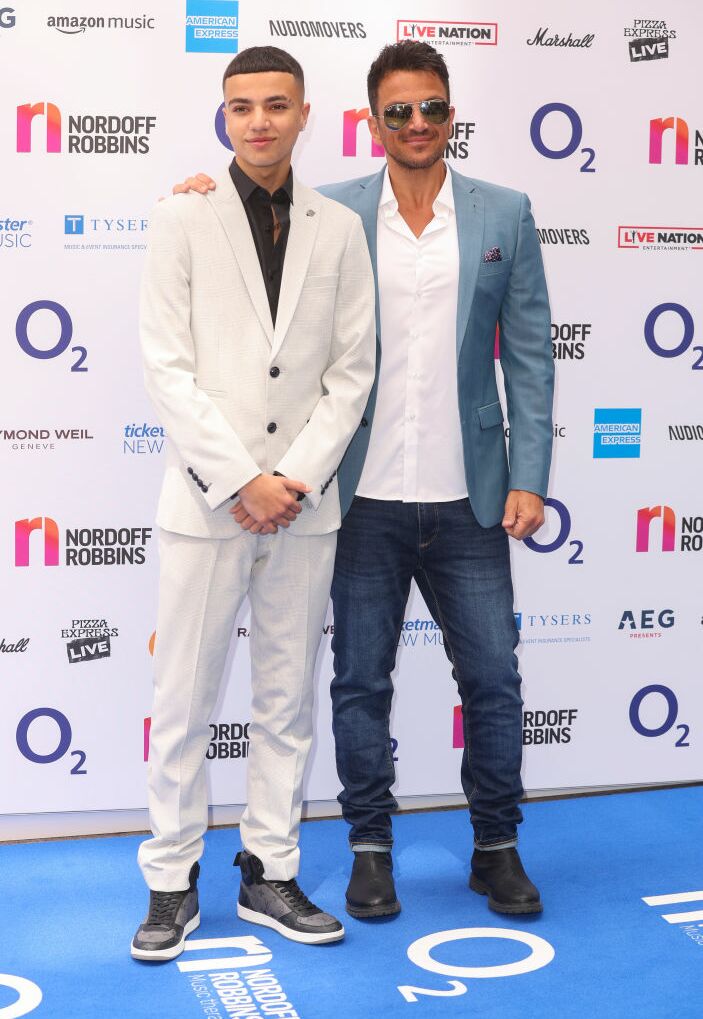 Even though Andre and Katie Price split a long time ago, the Mysterious Girl singer is very closely attached to their two children and has continuously shown support for them. He's also been Junior Andre's manager since the teen decided to pursue professional music and released the chart-topping single Slide.
Read more:
⋙ Peter Andre 'planning' for baby with wife 16 years his junior
⋙ Peter Andre on cloud nine with daughter Princess' academic results