The footballer broke down in tears as he reveals an adorable message from his 11-year-old sister.
David and Victoria Beckham are well-known for the extremely close-knit family they have formed with their four children, and they frequently post photos of their kids. The siblings' equally tight relationship has now been highlighted in a moving letter Romeo Beckham got from little sister Harper.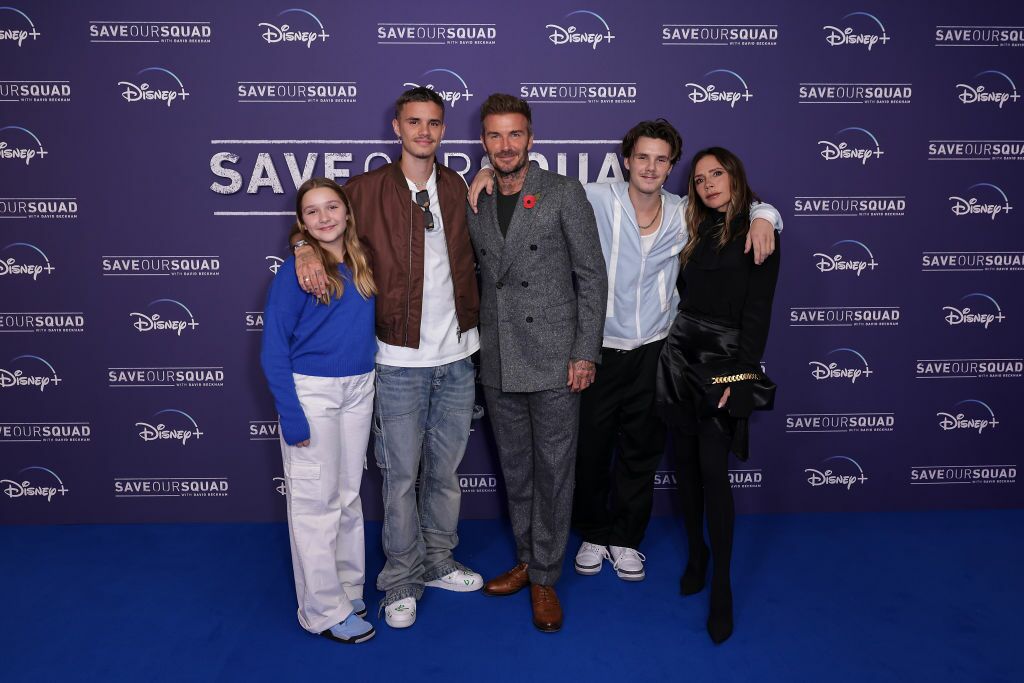 According to the Daily Mail, 11-year-old Harper wrote that she loved her older brother, 20, with 'all my heart,' and the second oldest child of David and Victoria Beckham couldn't hold back his tears.
Who are Romeo and Harper?
Romeo James Beckham is best known as the son of iconic footballer David Beckham and famous singer and model Victoria Beckham. At a young age, Romeo is blessed with good looks and an unrivaled sense of style. Romeo has made a significant debut in the glamour world by modeling for the prestigious, global brand Burberry. On Instagram, he has over 3.6 million followers.
He has been continuing in his father's footsteps, playing midfielder for Inter Miami. He ended his three-year romance with model Mia Regan, 19, earlier this year. Romeo deleted all signs of London-based model Mia on his Instagram shortly after the breakup.
This month, Romeo posted a selfie of himself receiving a kiss on the cheek from an unknown woman. He turned to his Instagram account, where he released a conveniently cropped photo of the anonymous girl pecking him on the side of the face.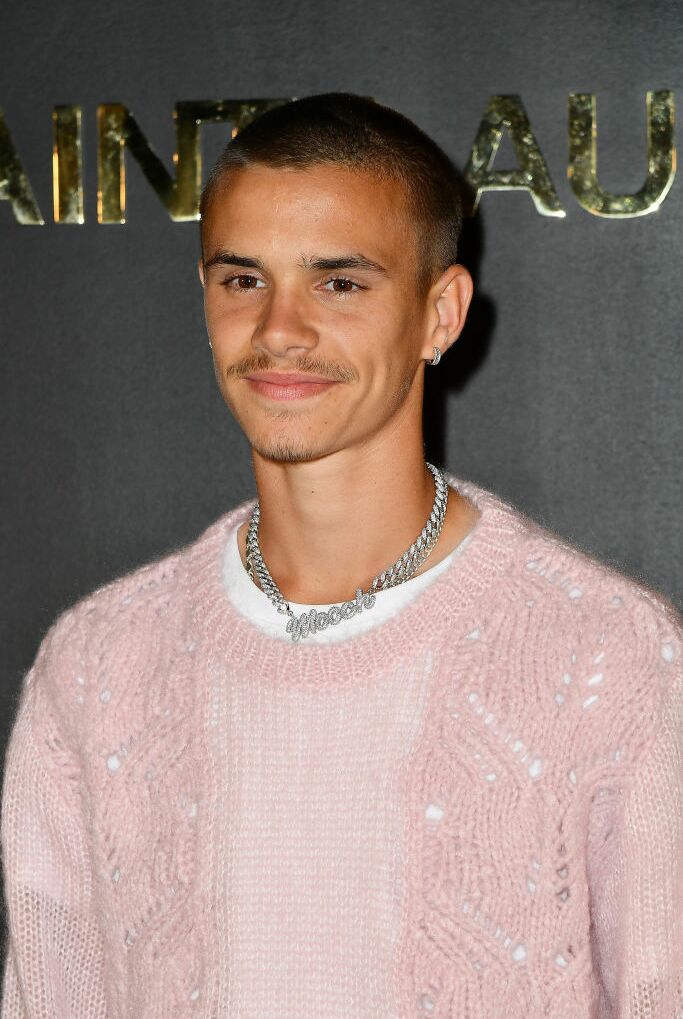 Meanwhile, Harper Seven Beckham is the Beckham family's youngest member. With her lavish and stylish attire, she has already attracted the attention of the paparazzi. All credit goes to Victoria Beckham and her endless sense of style and trends, who has her daughter Harper following in her footsteps.
Inside Harper's private letter to her brother
According to Hello!, Romeo Beckham recently broke down in tears as his little sister Harper wrote him a heartfelt letter prior to his trip to Holland. David and Victoria Beckham's second eldest son couldn't retain his emotion as he took to Instagram to show fans the note.
Harper had stated that she adored her 20-year-old brother with 'all [her] heart.'
'Dear Romeo. I hope you have so much fun in Holland, I will miss you, and I am so proud of you for your football, well done, I am so happy and thankful that you're my older brother I am the luckiest person EVER.'
'I love you with all my heart. xoxoxo sibling opppps. Love: favorite child (AKA-harper).' [sic]
'Harperrrrr,' Romeo wrote with the letter image, alongside many crying emojis.
What people say about Harper
While it is unclear why Romeo is departing to the Netherlands, it is apparent that Harper will miss him deeply. Harper has recently demonstrated her big heart in various ways. Drew Barrymore was almost in tears last month when she recounted how her lonely kid made friends with David and Victoria Beckham's youngest child.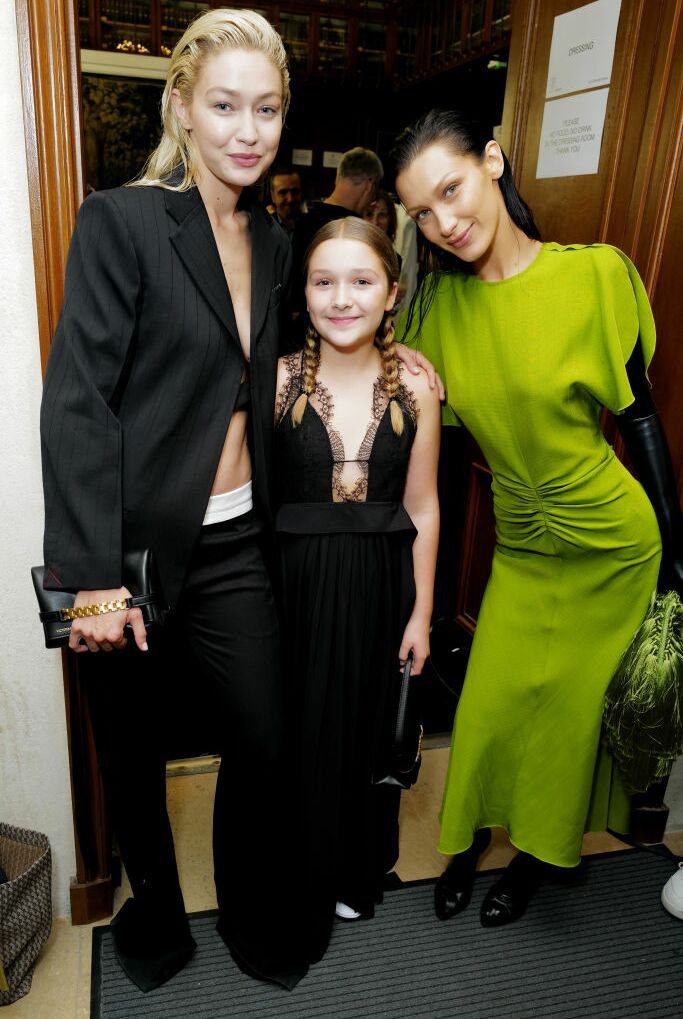 Drew told her TV show about taking her daughter to a park when she was working in London. She confessed:
'We didn't know anybody there and she made a friend and I was so excited that she made a friend. I was like 'Oh thank God, you know, you made a friend here, this is wonderful news'.'
Drew then addressed Victoria, who was also on the show, and said: 'It turned out to be your daughter, Harper.'
The duo bonded over their girls' connection, and Victoria informed Drew, smiling, that Harper enjoys playing with Olive, 10, and Frankie, 8, and has loved getting to know them. Drew went on to claim that she has 'never in my life met children who are as well behaved, kind, generous, humorous, full of humanity, the most incredible kids.'
Read more:
⋙ Victoria Beckham teams up with Romeo's ex-girlfriend amid Nicola Peltz feud
⋙ Romeo Beckham: The rising footballer looks like the spitting image of his father
⋙ David Beckham celebrates son Romeo's milestone with throwback video
⋙ Romeo Beckham and girlfriend Regan 'split after three years together'