This eight-year-old royal was praised for her mature behavior and formal role during the three-day celebrations for the King's Coronation.
Princess Charlotte, the eight-year-old daughter of Prince William and Kate Middleton, has recently garnered praise for her impressive behavior during the three-day celebrations for the King's Coronation. Her mature and poised demeanor has led many to dub her as the Royal Family's 'secret weapon.'
A mature appearance
Throughout the three-day celebrations, Princess Charlotte captivated onlookers with her poised performance. Despite her young age, she exuded a sense of maturity and enthusiasm.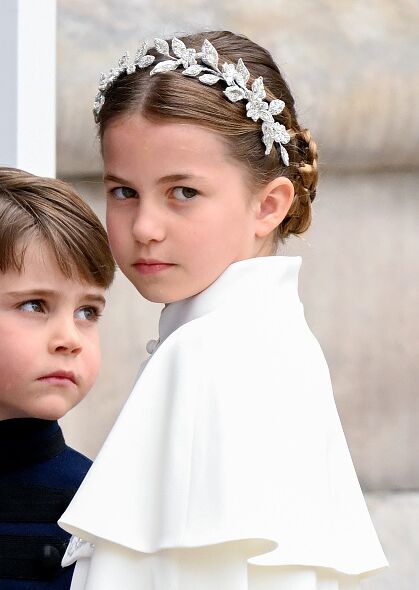 According to The Mirror, columnist Angela Mollard described her as 'poised yet enthusiastic, watchful but involved' during the festivities. Even amid the focus on the new King and Queen, Princess Charlotte managed to leave a lasting impression on observers. Mollard told 7News:
'With all the focus on the new King and Queen, the Princess of Wales' effortless glamour and the new royal wave introduced by Prince Louis, one person was overlooked in the pomp and pageantry of the coronation.'
In addition to her poised demeanor, Princess Charlotte also displayed a playful and down-to-earth nature. During her father's Coronation speech, she was spotted dabbing, a light-hearted gesture that many joined in with, even from home.
Royal Family's secret weapon
According to The Mirror, Angela Mollard emphasized Princess Charlotte's significance within the royal family, stating that she has revealed herself to be their 'secret weapon'. While not an expected heir, Princess Charlotte possesses qualities that could shape her future role.
The columnist continued that Princess Charlotte may inherit the 'work ethic' from Princess Anne, who is branded as the most hard working royal in recent years. She said:
'For now, the third in line to the throne is enjoying a playful normal childhood but if, as expected, she does turn out to have the work ethic and the chutzpah of Princess Anne, along with the style of her mother and grandmother, the royal family will be counting their blessings.'
If Princess Charlotte continues to display these traits, the royal family will undoubtedly consider themselves fortunate to have her as a valuable asset.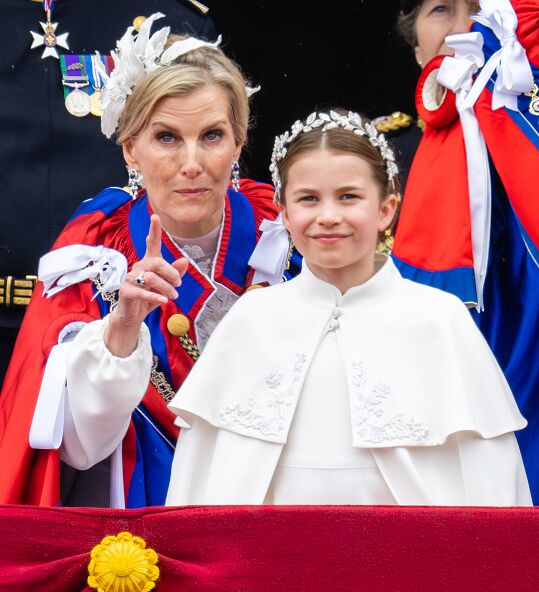 In unrelated news, it has been reported that Prince William has faced challenges in selecting gifts for his wife, Kate Middleton, in the past.
During an appearance on a podcast hosted by former England striker Peter Crouch, Prince William shared a humorous anecdote about a particularly peculiar present he once gave Kate. He confessed to getting her such a terrible present that she has 'never let him forget it' after she was left completely baffled by his offering.
'I did get my wife a pair of binoculars once - she's never let me forget that. That was early on in the courtship that was - I think that sealed the deal. It didn't go well. Honestly, I have no idea why I bought her a pair of binoculars, it seemed like a good idea at the time.'
During the podcast discussion, Prince William expressed his love for football, both as a spectator and as a supporter. He mentioned enjoying watching the game and participating in matches himself. However, he recently acknowledged that playing has become more challenging as he grows older. This confession came to light during an investiture ceremony at Windsor Castle, where he presented former England striker Luther Blissett with an OBE.
Read more:
⋙ Kate Middleton fears George, Charlotte, and Louis will snub annual tradition
⋙ Princess Charlotte looks exactly like Queen's relative in throwback photo
⋙ King Charles may give Princess Charlotte a new special title
⋙ Prince Harry has beat King Charles to become this country's favorite royal