The Beckhams have reportedly been at odds for several months, but Brooklyn Beckham's latest tattoo has proven that they are perfectly on good terms.
For months, it has been speculated that the relationship between Brooklyn Beckham and his parents fell apart due to his wife, Nicola Peltz.
Despite all the rumors, Brooklyn appears to be replying to accusations of a family rift by debuting his new tattoo, which is a tribute to his footballer father, David Beckham.
Inside the budding chef's new tattoo
Brooklyn Beckham has been flaunting his new tattoo, which looks to be a compliment to his father David Beckham, apparently dispelling suspicions of a family conflict.
The 23-year-old shared a photo of his latest body art, which had the name Joseph inscribed in cursive letters, on Instagram. Brooklyn's middle name is Joseph, which was given to him by his footballing father, David Robert, Joseph Beckham, reports the Independent.
Brooklyn tagged the artist along with the post of the tattoo on social media, Andrew 'The Kid' Farnsley, gushing: 'Thank you so much.'
Are the Beckhams feuding?
Brooklyn's new tattoo comes amid rumors of a rift between Brooklyn, his wife, and his parents, David, and Victoria Beckham.
For months, rumors have circulated that Nicola, 27, and her 48-year-old mother-in-law had a falling out after tensions reportedly arose at her wedding to Brooklyn earlier this year. It's believed that Nicola and Victoria split up before Nicola's wedding because Victoria couldn't sew her daughter-in-law's wedding dress.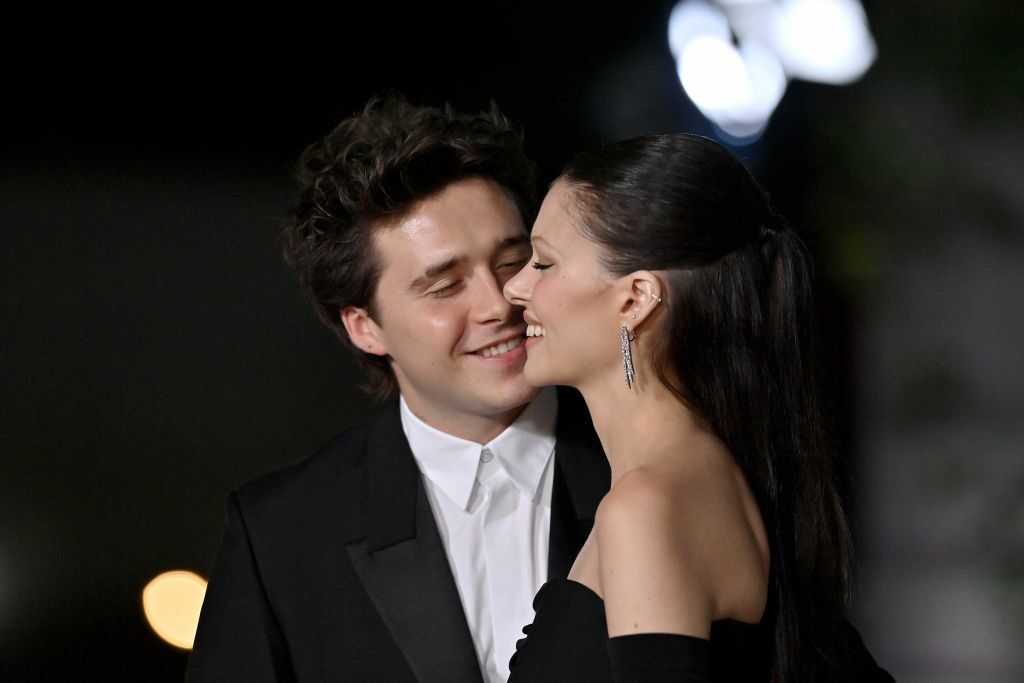 Brooklyn and Nicola married in April, with the actress wearing a couture Valentino gown – however, the actress was supposed to wear a custom-made gown designed by Victoria.
Previously, Nicola said to Grazia USA:
'I was truly so excited to be able to wear a design that my future mother-in-law created. We connected to start designing the dress, and then a few days went by and I didn't hear anything.
The Bates Motel actress then revealed that she couldn't don a VB dress as her fashion designer mother-in-law was unable to make it on time:
'Victoria called my mom and said her atelier couldn't make it.'
The actress said that it hurt her feelings when she got accused of never wanting to wear Victoria's designed gown.
Speaking of feuding rumors, the Transformers: Age of Extinction stars gushed:
'It's not a feud! I keep seeing everywhere that word, 'feud, feud, feud!' I don't know why they say feud. I mean, maybe they picked up on something? And now they're labeling it feud?'
Brooklyn is Nicola's biggest supporter
Amid all the drama revolving around Nicola's relationship with her mother-in-law, the actress has many times said that her husband Brooklyn is her biggest supporter and best friend.
The budding chef has claimed to have 70 tattoos devoted to his wife Nicola Peltz, with designs ranging from her name and her mother's rosary to a literal love poem on his back.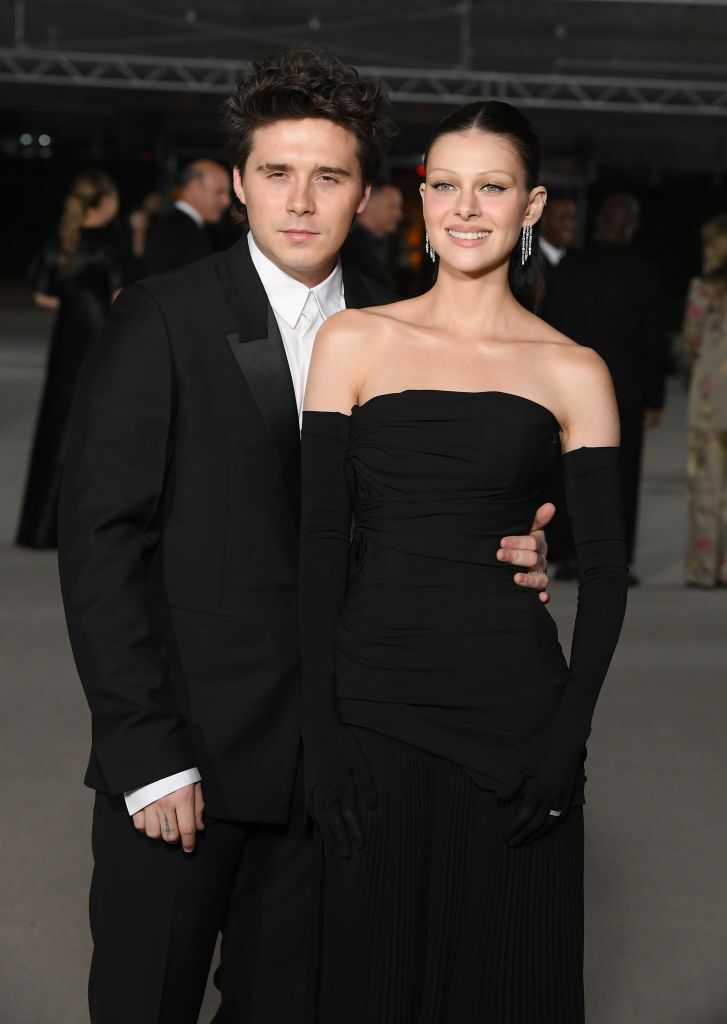 While some couples have their wedding vows printed and displayed, Beckham took it to the next level by getting them tattooed on his arm.
Part of the sweet vows read:
'Let me start by saying that words cannot even describe my love for you just looking at you I see my future and it feels like a dream. You are my world and I continue to fall more in love with you every single day.'
Not only that, the Beckham's eldest son had his wife's eyes tattooed on the back of his neck during their engagement in 2020, later getting a sweet note she wrote him inked underneath in early 2021.
The lengthy latter tattoo reads, in part:
'My forever boy. Read this anytime you feel anxious. I want you to know how deeply loved you are. You have the kindest heart I've ever met and I hope I never go a day without your love.'
Read more:
⋙ Brooklyn Beckham ignores parents while paying tribute to wife Nicola on Thanksgiving
⋙ Nicola Peltz and Brooklyn 'to skip Christmas with Beckhams for second year in a row'
⋙ David Beckham confronted son Brooklyn over Nicola-Victoria drama
⋙ Brooklyn Beckham and Nicola Peltz attend Victoria's Paris fashion show amid tension