The dynamic duo has confirmed that they are bringing back one of the best TV shows in the 90s and fans cannot wait for its release.
Ant and Dec, the beloved British television personalities, have sent shockwaves through the entertainment industry with their recent announcement. Fans worldwide are buzzing with anticipation as the dynamic duo shares exciting news about their next career move.
As per The Guardian, the classic children's TV favorite Byker Grove is set to return to our TV screens with a brand new series. Notably, its former stars Ant McPartlin and Declan Donnelly will be joining as executive producers.
A platform for successful careers
Ant McPartlin and Declan Donnelly, known collectively as Ant and Dec, have had an illustrious career in the entertainment industry. Their rise to fame began in the late 1980s when they joined the cast of the iconic British teen drama Byker Grove. The show, set in a Newcastle youth club, not only captivated audiences but also served as a launchpad for many entertainment careers.
Byker Grove became a cultural phenomenon, propelling Ant and Dec into the spotlight. Their roles as PJ and Duncan on the show gained them a dedicated fan base and kickstarted their journey in the entertainment world. Building on their success, they ventured into the music industry under their characters' names, PJ and Duncan, releasing popular singles such as Let's Get Ready to Rhumble.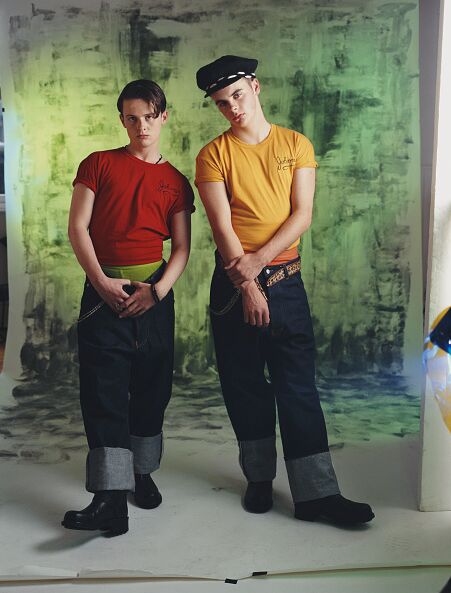 As per The Variety, Byker also played a significant role in launching the careers of other well-known faces. Notable personalities who rose through the ranks of the show include Charlie Hunnam, known for his roles in The Gentleman, Donna Air, former MTV host, and Jill Halfpenny, recognized for her work in Coronation Street.
Following their time on Byker Grove, Ant and Dec's career soared to new heights. They went on to host several notable shows, including Ant & Dec's Saturday Night Takeaway, a variety show known for its infectious energy, hilarious sketches, and celebrity guests.
Byker Grove was a fundamental part of British television during the 1990s and 2000s, spanning 18 series before concluding in 2006.
Anticipated return of Byker in a new format
Seventeen years after its last episode aired, Byker Grove is making a triumphant return, with Ant and Dec taking the reins as executive producers. According to Variety, like its predecessor, Byker will be filmed in Newcastle and follow the lives of teenagers navigating the challenges faced by young adults. The show, set in the North East of England, aims to entertain a cross-generational audience with a mix of compelling storylines and a touch of nostalgia.
Taking to social media, Ant and Dec express their excitement and gratitude for the opportunity to revive the show that kickstarted their careers. In their role as executive producers, Ant and Dec are buzzing with possibilities for the new iteration of Byker. Declan Donnelly states:
'Byker Grove' will always be very special to us as the show which gave us our break, so we are beyond excited to be working together with Fulwell 73 on bringing it back. We are looking forward to bringing this fresh incarnation to a whole new generation as well as those who remember it as fondly as we do.'
Ant McPartlin adds:
'We owe such a lot to 'Byker Grove' and the North East, so we can't wait to start working with Fulwell 73 and the team to bring this iconic series back to life.'
Where to watch Byker?
As per Sky News, the upcoming reboot of Byker Grove is set to be produced by Fulwell 73, a prominent production company known for its work on popular shows such as The Kardashians, Friends: The Reunion, and Bros: After The Screaming Stops. Mitre Studios who produce Ant and Dec's Saturday Night Takeaway will also be joining as producer.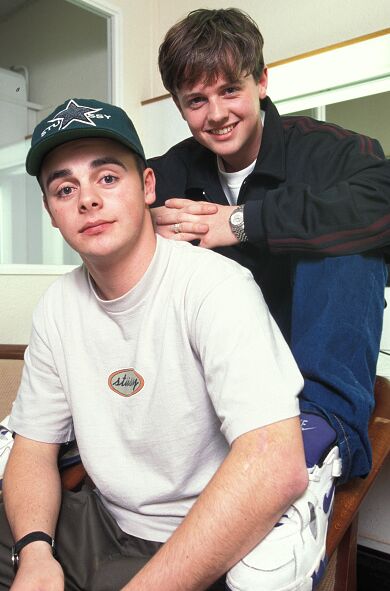 It has not yet been confirmed on which platform viewers will be able to watch the reboot, reports The Guardian.
Read more:
⋙ Ant and Dec are teasing a new spin-off to this famous show
⋙ Ant & Dec's Saturday Night Takeaway confirms return date and full line-up
⋙ I'm A Celebrity's Ant and Dec 'working on brand new ITV quiz show'
⋙ Ant and Dec share about their life in South Africa as they film for I'm A Celeb spin-off