Tom Fletcher was rushed the hospital after he developed a painful eye infection during the Easter weekend.
McFly singer Tom Fletcher has once again found himself requiring medical attention for his eyes. This time, the former Strictly Come Dancing star spent the Easter break in hospital due to a painful eye emergency.
Who is Tom Fletcher?
Tom Fletcher is an English singer-songwriter, guitarist, and author who is best known as the lead vocalist and rhythm guitarist for the English pop rock band McFly. He co-founded the band in 2003 with bassist Dougie Poynter, guitarist Danny Jones, and drummer Harry Judd, and the group quickly rose to fame in the UK with hits such as 5 Colours in Her Hair, Obviously, and All About You.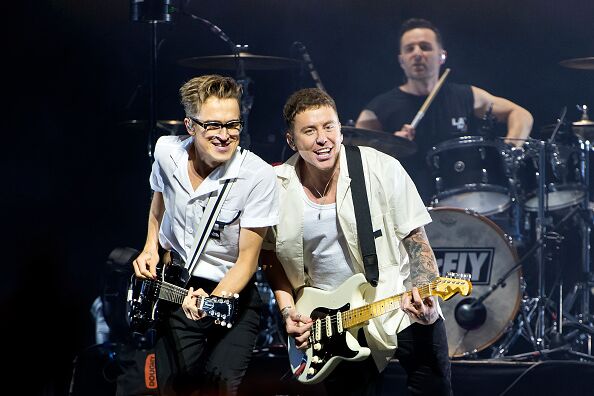 In addition to his music career, he has also worked as a television presenter, appearing on shows such as The Voice Kids UK and The X Factor: Celebrity.
Tom is married to Giovanna Fletcher, and they share three sons, Buzz, eight, Buddy, seven, and Max, four. Giovanna, a British author and TV host, has also appeared on various British television shows, including I'm a Celebrity...Get Me Out of Here! where she won the 20th series in 2020.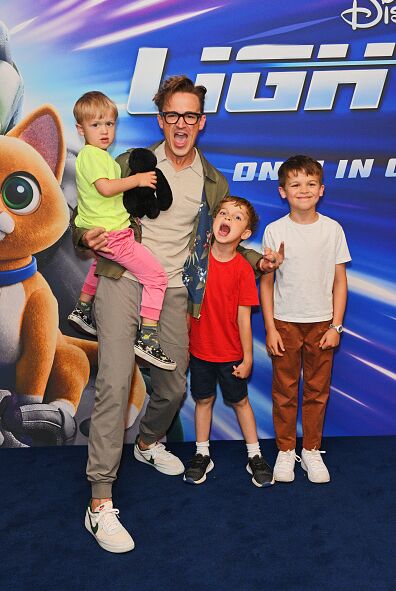 What happened to Tom Fletcher?
According to Metro, Tom Fletcher spent his Easter break in the hospital after suffering a painful eye emergency.
This isn't the first time the former Strictly Come Dancing contestant has required medical attention for his eyes, as he had a previous emergency trip to the hospital and endured six weeks of gruelling steroid treatment at the end of last year.
On Easter Sunday, Tom shared a series of snaps on his Instagram stories while waiting to be seen by a doctor. He showed his followers his noticeably inflamed eye, and after being seen by medics, he told his fans: 'Home. Another 6 weeks of steroid eye drops here we go.'
Tom went on to tell his followers on Easter Monday how this is now the third time he has had uveitis. He also shared that he had 'literally been asleep all day' and that each time the condition has wiped him out like this.
What is Uveitis?
According to the NHS, uveitis is inflammation of the middle layer of the eye, called the uvea or uveal tract. It can cause eye pain, redness and vision changes, including blurry or cloudy sight.
Uveitis can affect people of all ages, but it is most commonly found in people aged 20 to 59. The condition is often linked to autoimmune disorders, such as rheumatoid arthritis, lupus, and psoriasis. In some cases, it may be caused by an infection, injury, or exposure to toxins.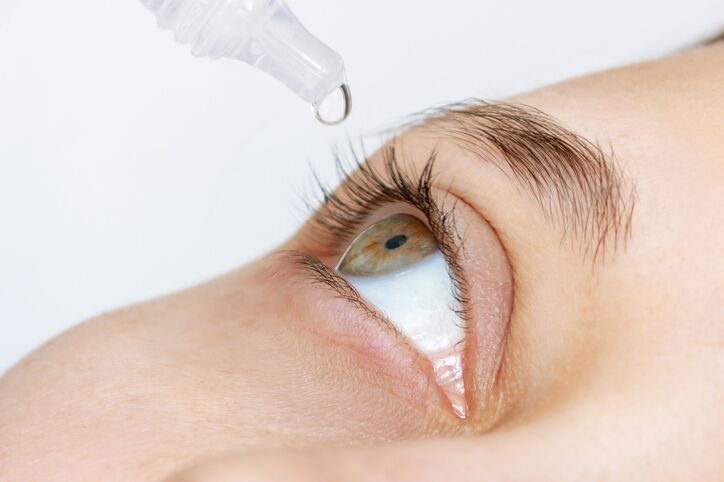 In December last year, Tom shared details of another trip to the hospital with his fans on Instagram. He added that he had just got back on his feet when uveitis decided to kick him down again. The All About You hitmaker went on to thank the NHS staff who helped him out at A&E, explaining:
'Very grateful to have a dedicated eye A&E hospital in London! It's the 2nd time I've stumbled into that place holding my eyes and they've been amazing.'
Tom also shared some of his treatment program with his Instagram followers, telling them: 'For now, it's dark rooms, sunglasses and 6 weeks of steroids.'
Read more:
⋙ Kate Garraway shares touching Christmas update amid husband's health battle
⋙ Good Morning Britain star Kate Garraway returns to show after three-week leave
⋙ Celine Dion reveals she has an incurable neurological syndrome