Phillip Schofield and Holly Willoughby have hosted This Morning together since 2009 but it's reported that their relationship has 'cooled off' recently.
Phillip Schofield and Holly Willoughby have been a beloved duo on British television for several years. Together, they have fronted shows such as Dancing On Ice and This Morning, and they have maintained a close friendship outside of work.
A harmonious chemistry
Phillip Schofield and Holly Willoughby have been co-hosts on This Morning since 2009. The pair is known for their close friendship, both on and off-screen. Over the years, they have referred to each other as 'best friends' and 'soulmates.'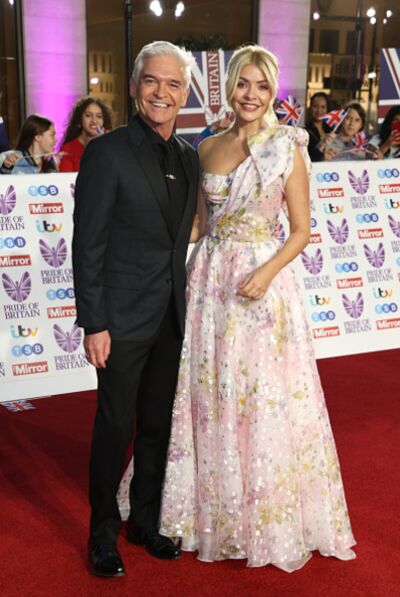 In an interview with The Mirror last year, Holly and Phil talked about their easy chemistry and how comfortable they were working together. Holly said:
'There's a real ease when we work together. It's not like you're going in like, oh, we need to find our feet or rhythm, it's an absolute given. It's nice to be doing something a bit different but still together.'
Phil agreed, calling Holly his 'best mate.'
Fractured friendship between Holly and Phillip
Despite their rapport, in recent months, rumors have swirled that the pair's relationship is not as strong as it once was. Sources from The Mirror said:
'Holly adores This Morning and for the first time in 14 years she has made it clear that should Phil ever leave she would want to stay. They are separate entities. To those around them on set, it has become clear recently that Holly and Phil are not as close as they once were.'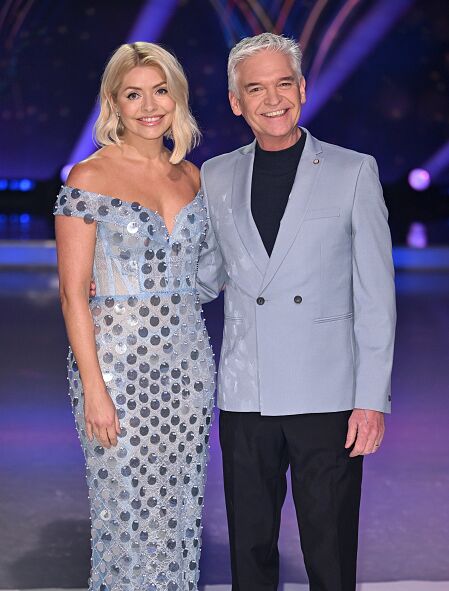 Despite their alleged frosty relationship off-screen, Phillip and Holly have continued to present This Morning together. On Thursday's episode, they put on a united front in a bid to silence any claims of a feud.
He explained that the last few weeks had not been easy for either of them, and that his family had gone through a real ordeal. He praised Holly's support, as well as the support of his bosses and the whole This Morning family, including viewers.
Speaking to The Sun, he pleaded:
'The last few weeks haven't been easy for either of us. My family went through a real ordeal. And Holly's support throughout meant the world to me, as did the support of my bosses at ITV, my editor Martin Frizell and the whole This Morning family, including our amazing viewers.'
The reason for Phillip and Holly's frosty relationship
A source claimed that Phillip's comments were 'desperate stuff' given the current state of their relationship. According to Katie Hind from the Mail, the main reason for their falling out is a disagreement about whether Schofield told Willoughby about his brother Timothy's child sex offense charges. Friends say that Willoughby did not know about the situation until Schofield took a week off work to avoid attention during the trial.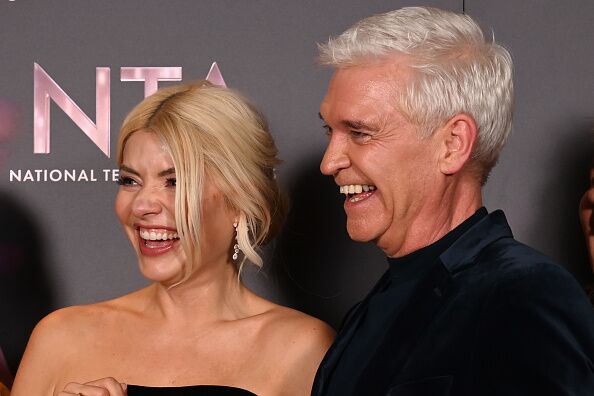 Sources also claim that Holly was prepared to front This Morning alone should Phillip leave the program. According to insiders, their frosty relationship is clear to see for those around them in the TV studio and is completely different from how they appear on TV.
Fans and viewers have noticed the changes in the duo's on-screen interactions, to the dismay of the This Morning production team, who have witnessed the demise in the pair's relationship. Some have also noted that Holly has removed Phillip from her Twitter account amidst the alleged fallout. Her's previous account had a tagline reading: 'I was introduced to this by a Twitter legend' with Phillip's name linked in her bio', however the bio now simply lists her career accolades.
Read more:
⋙ Philip Schofield reveals he once received this from the government
⋙ Phillip Schofield's future on This Morning confirmed as bosses want huge reshuffling
⋙ This Morning's Holly Willoughby apologizes to Phillip Schofield after on-air row
⋙ Phillip Schofield snaps 'shut your face' at Holly Willoughby on ITV This Morning