They are best friends off-screen and hosts of the ITV daytime program. When the pair interact on This Morning, they regularly create amusing conversations.
After a disagreement about what transpired during a shared trip to Ascot on This Morning, Holly Willoughby found herself having to apologize to Phillip Schofield - her long-time co-host.
Holly and Phillip return to This Morning
Following a brief hiatus for Christmas, the duo took over the ITV midday program on Wednesday (December 28).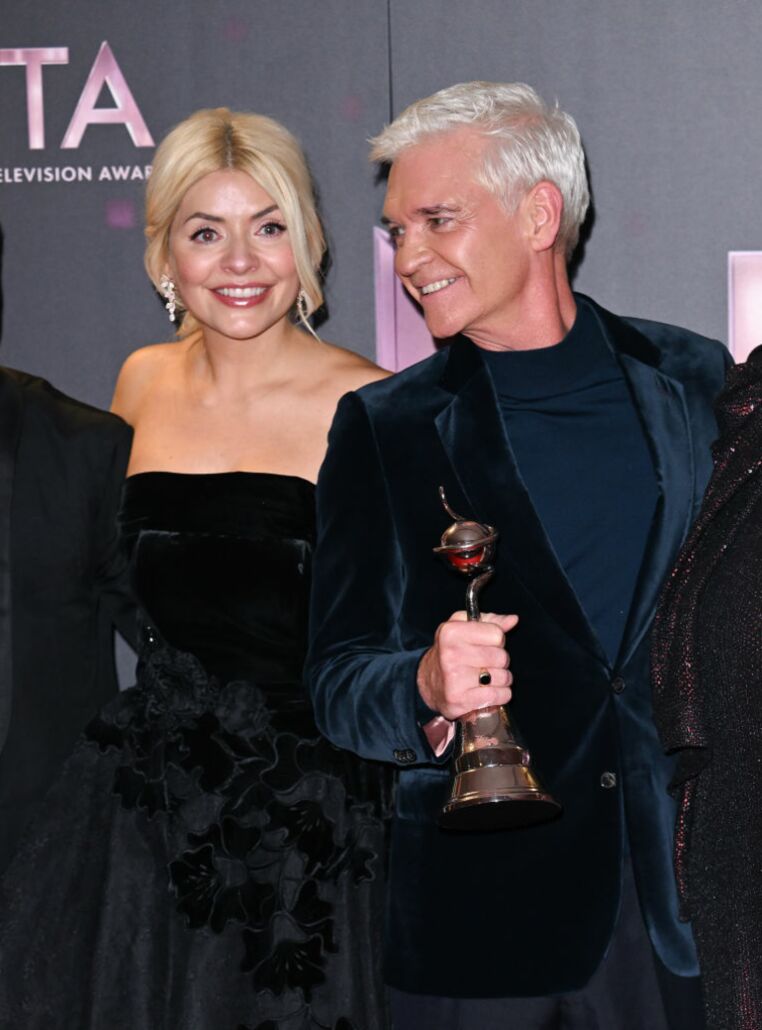 After saying goodbye to fans for 2022 earlier this month, several viewers claimed to be 'very surprised' to see the two return on TV, but others quickly pointed out that the broadcast had been pre-recorded. Holly and Phillip will be back to their regular stint as main presenters in the New Year, according to Hello!.
Holly, 41, and Phillip, 60, continued to make their way to the show's ITV studio as usual and filmed episodes for the 'Twixmas' period last month even though This Morning was off the air owing to coverage of the World Cup in Qatar. Before the live program resumes as usual in the new year, they filmed some fresh material for viewers to see.
However, the most recent episode also served as a reminder of other episodes from earlier in the year, such as when Phillip and Alison Hammond enjoyed a conversation and sing-along with Michael Buble, a holiday favorite.
On-air tension between the pair
During the episode, Holly and Phillip looked to argue a little bit, though not in a significant way. When Phillip asserted that Holly 'threw him under a horse' at Ascot, the two were talking about horses. The mother of three, though, insisted passionately that she 'didn't force' her co-star and friend.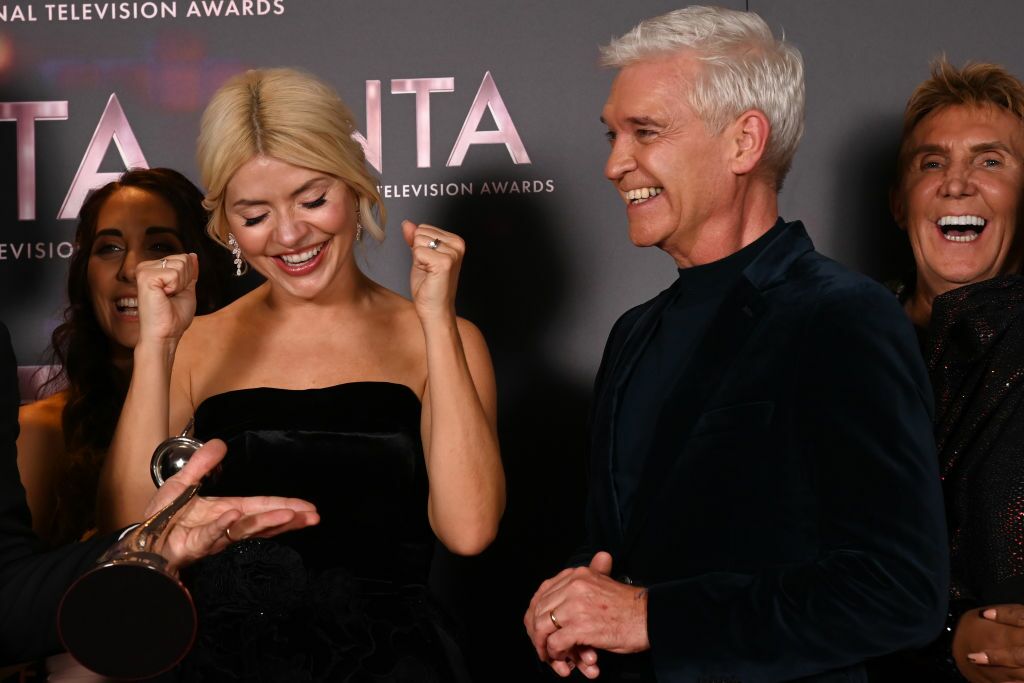 And after a lighthearted on-air argument with Phillip Schofield on Wednesday's episode of This Morning, Holly Willoughby apologized after he asserted: 'You threw me under one!', to which a smiling Holly insisted: 'Not quite.'
'Not far off,' argued Phil, while Holly recalled the incident, saying:
'Where were we? We were at Ascot, and then this horse reared up. It was instinctive that I ducked behind you - I didn't throw you!'
'You grabbed me and pushed me towards the horse,' insisted Phil, to which Holly maintained: 'I didn't push you!'
Still having none of it, Phil argued: 'Yes you did!' with Holly giggling as she interjected and confessed to him: 'I hid behind you.'
Not budging on his stance, Phil stated: 'You pushed me under the hooves of the horse,' leaving Holly to finally apologize, saying: 'Well, I'm sorry.'
Smirking, Phil admitted that he did go too far: 'I might have exaggerated a wee bit.'
Controversial discussion
During the episode, Holly and Phillip also took a look back at some memorable events of 2022, which includes the Queen's passing in September. Her Majesty's death was one of the saddest events of the year, prompting an outpouring of mourning from the public.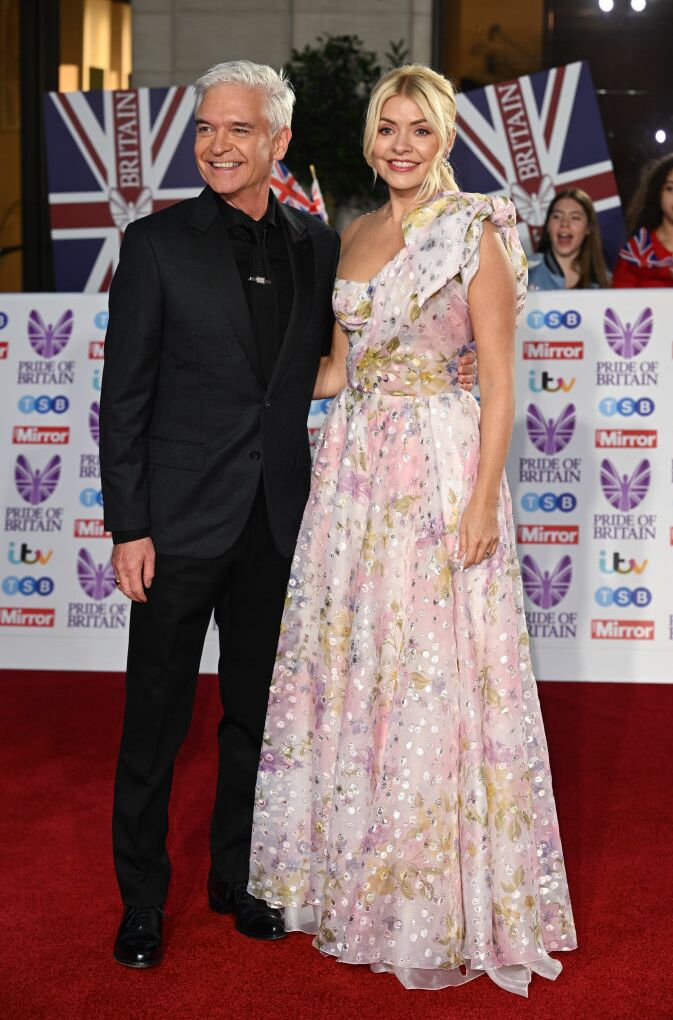 For the presenting duo, however, the Queen's passing also led to one particularly controversial situation for them. Back in September, Phillip and Holly were stuck in the Queuegate drama, which saw the pair accused of jumping the line in the Queen's funeral at Westminster.
Read more:
⋙ This Morning fans delighted with Holly Willoughby and Phillip Schofield's replacements
⋙ Phillip Schofield snaps 'shut your face' at Holly Willoughby on ITV This Morning
⋙ This Morning fans spot Holly Willoughby 'rolling eyes' at Phillip Schofield live on air