A number of hosts have threatened to quit the daytime show in the wake of the Philip Schofield controversy, which has 'tarnished the show beyond repair'.
Since its inception in 1988, This Morning has become a staple of daytime television in the United Kingdom. In the world of daytime television, few shows have enjoyed the longevity and popularity of This Morning. However, recent revelations surrounding presenter Phillip Schofield have thrown the show into turmoil and raised significant questions about its future.
Phillip Schofield's scandalous affair
Following his resignation from This Morning after 20 years, Phillip Schofield openly admitted to engaging in an affair with a younger male colleague on the popular morning show. In a statement published by the Daily Mail, Schofield acknowledged that the affair had commenced while he was still in a relationship with his wife, Stephanie, adding he was 'very, very sorry' for having been unfaithful to her.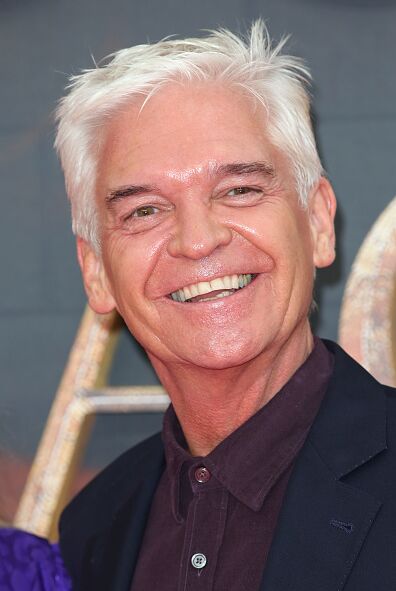 ITV stated that they had conducted an investigation in early 2020 when rumors about the relationship first circulated but found no concrete evidence beyond 'hearsay and rumor'. The broadcaster further revealed that Schofield had lied to various individuals and entities, including ITV senior management, fellow presenters, his agency, and the media, about the affair. A statement from the commercial broadcaster on 27 May said:
'In addition, ITV spoke to a number of people who worked on This Morning and were not provided with, and did not find, any evidence of a relationship beyond hearsay and rumour... He lied to people at ITV, from senior management to fellow presenters, to YMU, to the media and to others over this relationship.'
However, Eamonn Holmes, who previously presented This Morning on Fridays with his wife Ruth Langsford, has alleged that there was a complete cover-up regarding Phillip Schofield's affair with a younger male colleague while he was married. Speaking to GB News, Holmes claimed:
'It's a total cover-up. Those in authority had to know what was going on and they thought they would dodge a bullet with this which they do and they do constantly.'
Fragmented relationships
Initially, Schofield cited the reason for his departure from the show as it having 'become the story,' which followed rumors of a conflict between him and his co-host, Holly Willoughby. This development occurred in the wake of Schofield's brother being recently sentenced to a 12-year prison term for child sex offenses.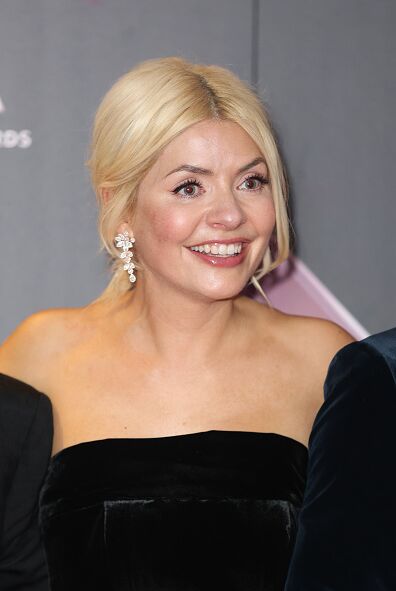 In an Instagram statement, Willoughby revealed that she had directly questioned Schofield about the reports concerning his alleged relationship and was assured that they were untrue.
Willoughby, who's spending her holiday in the Algarve, said she was hurt by the news:
'It has taken some time to process yesterday's news. When reports of this relationship first surfaced, I asked Phil directly if this was true and was told it was not. It's been very hurtful to now find out that this was a lie.'
Fallout and investigations
According to The Guardian, ITV bosses released a statement asserting that they had investigated the reports of a relationship between Schofield, 61, and his younger colleague, but were lied to by both parties. The network mentioned that multiple staff members failed to provide concrete evidence of the affair beyond hearsay and rumors. However, well-placed sources suggest that ITV chief executive Carolyn McCall's job may be in jeopardy as a result of the scandal.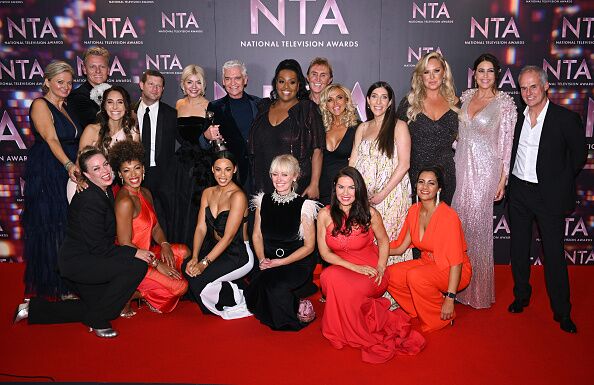 This Morning editor Martin Frizell, who was previously a close ally of Schofield, is also under scrutiny, along with head of Daytime Emma Gormley and director of television Kevin Lygo.
What is happening to This Morning?
Amid the controversy, rumors circulate that Carolyn McCall is considering scrapping This Morning altogether. The show, which has won numerous awards over the years, is now perceived as 'toxic.' A top insider suggests that the brand has been irreparably damaged, leading to a decline in interest from potential guests. The situation has become a 'nightmare' behind the scenes, and major changes may be on the horizon.
A top source claims:
'The reality is things have gone too far. The show and the brand are tarnished beyond repair – no one is going to want to appear on it and Carolyn is looking to axe it. Her job could also be on the rocks. Behind the scenes it's being said that it is a 'f***ing nightmare.'
According to The Sun on Sunday, there have been reports of hosts considering quitting the show due to the aftermath of the controversy. It is claimed that one well-known host has even prepared a resignation statement, while senior producers are concerned about the possibility of multiple presenters leaving. The newspaper reported a source saying: 'The future of This Morning is hanging by a thread and the presenting talent are unsure of their next move.'
Read more:
⋙ Phillip Schofield could be replaced by these stars on This Morning
⋙ Phillip Schofield: This is why he is being called a 'monster' by This Morning expert
⋙ Phillip Schofield explains Holly Willoughby feud after 'barely speaking for months'
⋙ Phillip Schofield's future on This Morning confirmed as bosses want huge reshuffling