The legendary boyband of the nineties have confirmed they are making a comeback after performing at the Coronation Concert on May 8.
In the weekend, fans were treated to a stunning show to mark the end of King Charles III's weekend of celebrations around his coronation. The 20,000 strong concert held in the grounds of Windsor Castle was a one of a kind sensory experience that saw talented performers from around the globe take to the stage to herald in the new monarch's reign.
A star-studded Coronation concert
From homegrown to global chart stars as well as iconic talents from theatre, dance, and movies, the show saw King Charles, Queen Camilla, the Prince and Princess of Wales, and Prince George and Princess Charlotte take up their seats as they were treated to a spectacular two-hour extravaganza.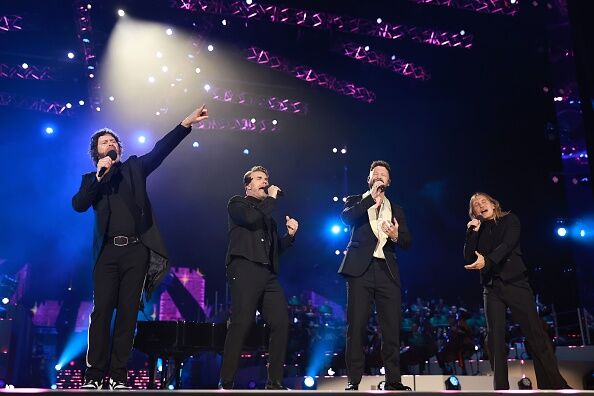 Performers include Take That, Lionel Richie, Katy Perry, Paloma Faith, Olly Murs, Andrea Bocelli, Sir Bryn Terfel, Alexis Ffrench, Lang Lang & Nicole Scherzinger, Bette Midler, Tiwa Savage, Steve Winwood, and Pete Tong. The performance saw fans take to Twitter to heap praise on the incredible adaptation of the track against the backdrop of Windsor Castle.
The coronation concert saw appearances by Top Gun star Tom Cruise as he offered the King an opportunity to be his 'wingman any time,' James Nesbit, and Winnie The Pooh. Prince William also took to the stage to pay homage to his father and give a nod to his late grandmother, the Queen, as he reminded the crowd that she was 'fondly keeping an eye on us'.
Take That confirms they're back for good
According to Metro, nineties boyband Take That headlined the event delivering an array of their biggest hits as the crowd - including the Royals - all got on their feet to sing along and wave their handheld Union Jack flags.
After the spectacular coronation concert, the three remaining members of Take That – Gary Barlow, Mark Owen, and Howard Donald – took to the stage to celebrate the coronation of King Charles III at Windsor Castle.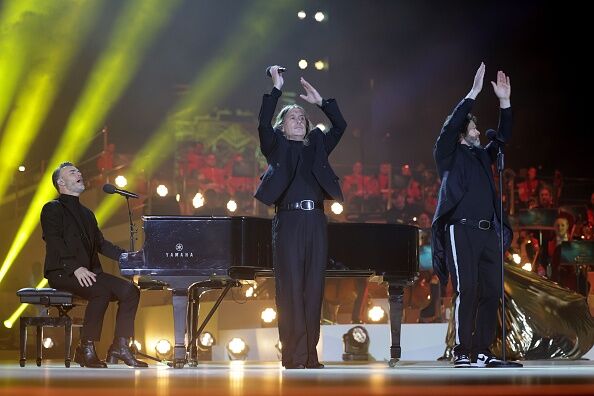 Raving about their time on stage, the group shared footage of their performance on social media on Monday and promised the band will be back for more. The band wrote:
'It was incredible to perform live together again for the first time in 4 years, and there is so much more to come. We're back for good.'
Needless to say, Take That's fans were over the moon to hear Gary, Mark, and Howard were back in action, with one person writing beneath the video: 'This has filled our hearts with so much joy, we couldn't be more proud of you. Welcome back, boys.'
Another added: 'There will never be anyone like you boys, we've missed you so much and having you back is the most precious thing.'
While someone else warned, 'And don't you dare disappear again!'
Why are Robbie Williams and Jason Orange missing?
In late 2022, Gary announced that Take That was creating fresh music. Since Robbie Williams and Jason Orange left the band, it is now a trio, and their most recent album came out in 2017.
Speaking to Zoe Ball on her BBC Radio 2 Breakfast Show in November, Gary teased:
'We have started a little bit of writing, but we're not due to officially start until the New Year. Hopefully [there will be an album out] next year, but we've got to write some hits.'
Take That's original lineup consisted of Gary Barlow, Howard Donald, Jason Orange, Mark Owen, and Robbie Williams. Take That achieved major success in the early to mid-1990s as a five-piece boy band, becoming one of the UK's most successful bands of the decade.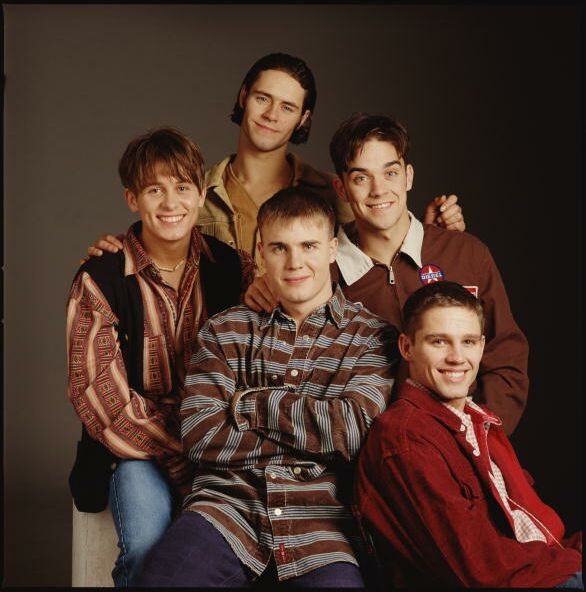 Robbie Williams left Take That in 1995 to pursue a solo career and returned to the group in 2010 for a brief period before leaving again in 2012.
Meanwhile, Jason Orange left the group in 2014, citing personal reasons and a desire to focus on his private life. In September 2014, the star announced that he did not wish to continue touring and recording music, and he has remained out of the public eye ever since.
Read more:
⋙ Fans surprised at Take That legend Mark Owen's new look in rare TV appearance
⋙ King Charles III: The reason this band was removed from the coronation playlist
⋙ A-list British artists decline King Charles' invitation to perform at Coronation
⋙ Robbie Williams overthrows Elvis Presley to have most solo number one albums