Holly recently returned to This Morning following the scandalous departure of her former co-host Phillip Schofield, but ITV viewers have been unimpressed.
According to The Daily Star, Holly's return to This Morning alongside Dermot O'Leary has sparked mixed reactions among viewers. It marked the first time she appeared on the ITV show after her long-term co-host Phillip Schofield, 61, resigned from ITV over an extramarital affair with a younger colleague.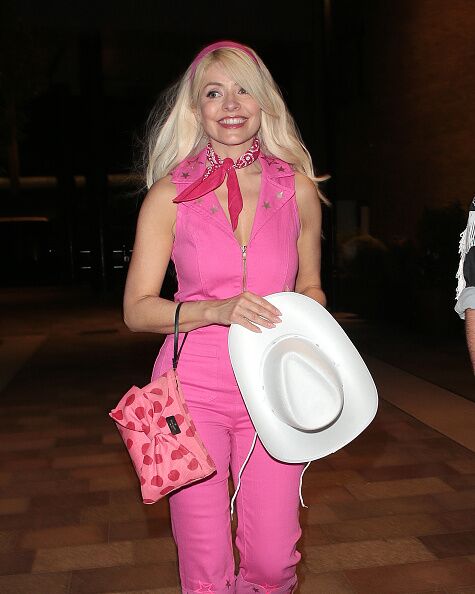 Holly Willoughby's fall from grace
On Monday, 19th June, Holly was appearing alongside Dermot O'Leary for the first show of the week, during which the pair spoke to Gyles Brandreth and Matthew Wright about the latest headlines.
Shortly after This Morning started, viewers took to Twitter to express their dissatisfaction with Holly Willoughby's return. Many fans expressed their preference for Dermot O'Leary as the host and threatened to switch channels due to their disappointment.
One user wrote, criticizing Holly's return: '#ThisMorning well been away for two weeks on holiday just switched on to see @AlisonHammond on #thismorning with @radioleary and who do I get @hollywills!! Wt no thanks if it's not Alison and Dermot I'm not watching tarrah.'
Another penned: 'Just turned #ThisMorning on - pleased to see Dermot on, but Holly? Nah…'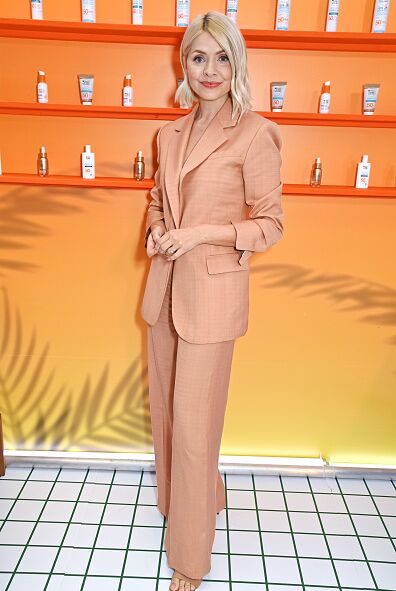 Certain viewers took the opportunity to critique Holly Willoughby's presenting style, from questioning her habits, such as fiddling with her fingers, to expressing a preference for her being 'silenced'.
The social media outcry included numerous comments from fans calling for Dermot O'Leary to replace Holly Willoughby as the permanent host. They praised his hosting skills and engaging conversations with guests, with one fan writing:
'#thismorning need to make @radioleary a permanent host, his conversation with Giles & Matthew was brilliant. Holly was silenced which is always a good thing.'
The viewer comments coincided with ITV teasing the announcement of Phillip Schofield's permanent replacement. The network stated that they would reveal future presenters 'in due course' while temporarily drawing on the This Morning family for co-hosting roles alongside Holly.
Who is Dermot O'Leary and why is he so popular?
According to The Sun, Dermot O'Leary is a renowned British television presenter and host, known for his charismatic personality and extensive experience in the entertainment industry. Born on May 23, 1973, in Colchester, Essex, Dermot began his career in broadcasting as a disc jockey for local radio stations before transitioning into television hosting.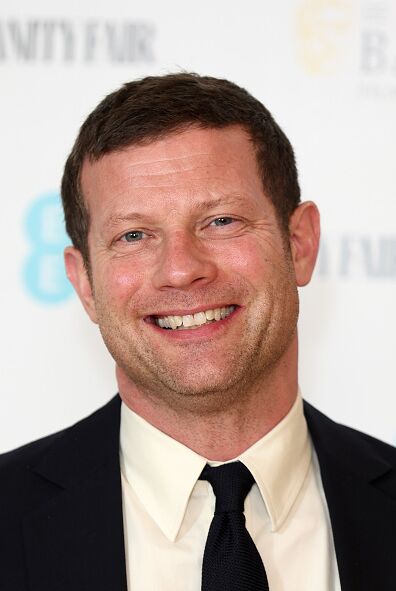 As per The Wales Online, Dermot gained recognition as the host of the British reality show Big Brother's Little Brother from 2001 to 2008. His affable nature and quick wit endeared him to audiences, establishing him as a beloved presenter. His success on the show led to numerous hosting opportunities, including his most notable role as the host of The X Factor from 2007 to 2016.
Known for his versatility, Dermot O'Leary has hosted a wide range of shows beyond reality television. He has presented award ceremonies such as the National Television Awards and the Brit Awards, noted The Mirror.
Read more:
⋙ Holly Willoughby has been 'laying low' since Phillip Schofield's scandal, here's why
⋙ Phillip Schofield explains Holly Willoughby feud after 'barely speaking for months'
⋙ This Morning fans 'switch off' as viewers unimpressed by Holly and Phillip
⋙ Phillip Schofield is being slammed over latest move involving his mother