The Prime Minister of Canada said that its long-established national anthem could undergo significant changes in its lyrics.
In a potential move that could reshape a significant aspect of Canadian identity, Prime Minister Justin Trudeau has expressed openness to changing the lyrics of Canada's national anthem, O Canada.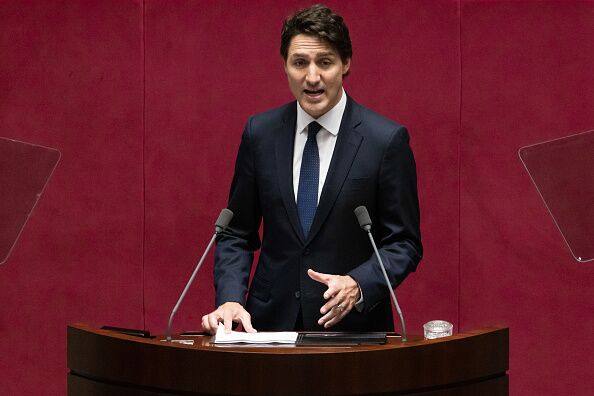 The proposal has gained momentum following singer Jully Black's rendition of the anthem during the 2023 NBA All-Star game, where she substituted the words 'home and native land' with 'home on native land.' As the debate intensifies, calls for consultation with Canadians are growing stronger.
Origin of O Canada
As per CBC, O Canada holds a special place in the hearts of Canadians. It officially became the country's national anthem in 1980, a century after musician Calixa Lavallée composed it. The French lyrics, penned by Sir Adolphe-Basile Routhier, served as the basis for several English versions, including the rendition by Robert Stanley Weir, which ultimately became the official English version.
The anthem underwent a modification in 2018 when Parliament passed a bill changing the line 'True patriot love in all thy sons command' to 'True patriot love in all of us command.' However, the focus has now shifted to potentially reimagining other lyrics.
Calls for change: Home on Native Land
According to Western Standard, the impetus for revisiting O Canada's lyrics stems from Jully Black's performance at the 2023 NBA All-Star game, where she substituted 'home and native land' with 'home on native land.' This alteration has resonated with many, particularly within Indigenous communities.
Following her performance, the Assembly of First Nations commended Black for her rendition, and voices advocating for the change have gained traction. Mayor Bonnie Crombie of Mississauga, a former Liberal MP and contender for the Ontario Liberal leadership, has endorsed modifying the lyrics. She presented a motion to the Mississauga City Council, urging Ottawa to make the change, although the council has deferred the decision for now.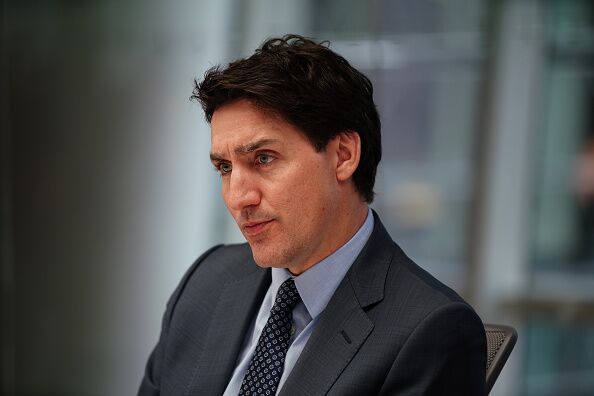 Prime Minister Justin Trudeau recognizes the significance of public input in shaping Canada's national anthem. He has expressed a genuine interest in hearing the perspectives of Indigenous Canadians and the wider population on potential modifications. Trudeau emphasizes the collective ownership of the anthem, stating: 'It's not any government's anthem. It's Canadians' anthem.'
He values a thorough consultation process, which entails engaging with citizens across the country to gauge their feelings and opinions. The PM said in a Canada Day interview with the CBC:
'I look forward to talking with indigenous Canadians about how they feel the anthem could or might change. I want to talk with a lot of Canadians.'
Trudeau's Swiftie invitation
In an unrelated but light-hearted twist, Prime Minister Trudeau has demonstrated his admiration for pop superstar Taylor Swift. As Swift announced additional dates for her Eras Tour in Europe and Asia, Trudeau extended an invitation to the singer, cleverly incorporating references to her song lyrics in a tweet.
Trudeau expressed his hope for Swift to include Canada in her tour, playfully referencing songs such as 'I Know Places' and 'Cruel Summer.'
As per EW.com, Swift's highly anticipated Eras Tour continues to captivate audiences worldwide. With the recent announcement of dates and locations for the 2024 Asia and Europe legs of her tour, Swift has sent waves of excitement through her fanbase. The international tour has been a massive success, with Swift mesmerizing audiences across the United States since its launch earlier this year in Arizona.
Confirmed stops have been announced in over twelve countries, yet there haven't been any confirmed stops in Canada thus far. The most recent occasion when Swift performed in the country was during her 2018 stadium tour for Reputation.
Read more:
⋙ Justin Trudeau's salary as Prime Minister of Canada revealed
⋙ King Charles to introduce major change to Royal Family's summer plans
⋙ King Charles has been making big changes at Buckingham and not everyone is happy