The beloved TV host has taken savage aim at the Duke and Duchess of Sussex following Meghan's podcast debut that tops the Spotify chart.
This Morning host Phillip Schofield has surprised the audience by telling Prince Harry and Meghan Markle to 'just shut up', as reported by the Mirror.
Meghan's debut podcast was criticized
The 60-year-old host, marking his comeback to the show after a summer break on Tuesday, viciously attacked The Duke and Duchess of Sussex during a conversation with royal experts Gyles Brandreth and Camila Tominey. The discussion in the studio took its aim to the return of the former Royal Family couple to Frogmore Cottage.
This is the first time the Duke and Duchess showed up in the UK since the Queen's Platinum Jubilee. However, it is still unclear whether the couple will meet other members of the Royal Family during this special occasion. In fact, the couple is set to travel between the UK and Germany to attend a string of charity events, and kick off the 2023 Invictus Game in Germany.
Since the Duke and Duchess exited senior royal titles and left for California, this is their first joint work in England. They appeared at the One Young World Summit in Manchester, in which Meghan has been a counselor since 2014. The couple joined a round table discussing gender quality on Monday, followed by Meghan stepping onto the stage to huge cheers and talking about young people's responsibilities. She urged young leaders around the world to 'cement their place in history' by working to 'create a better future.'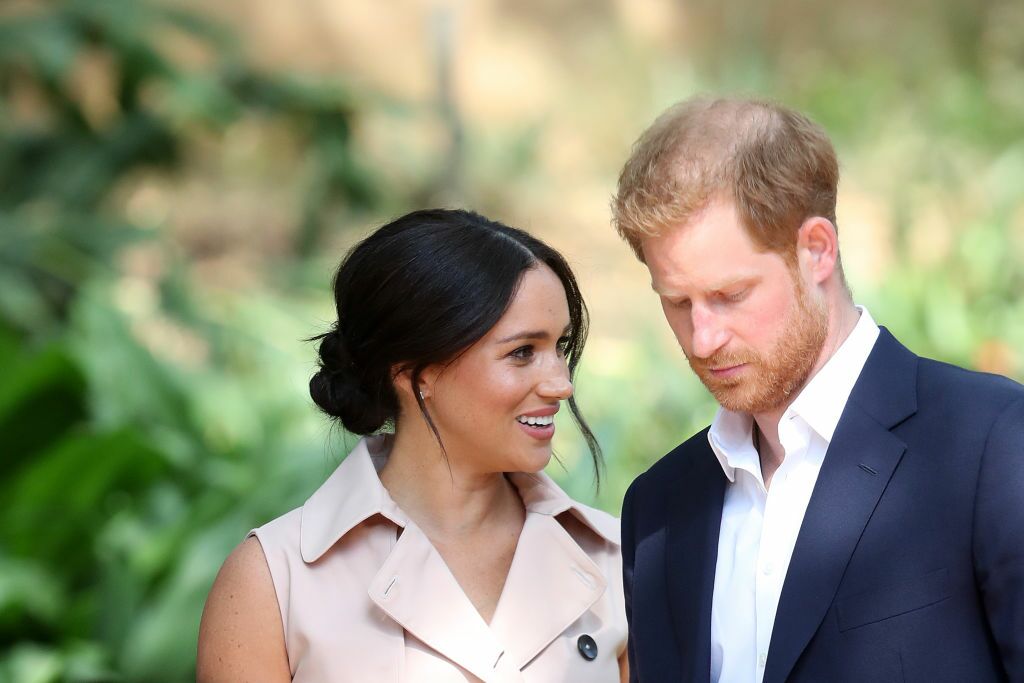 Elsewhere in the talk, Camila brought up the recent launch of Meghan's Spotify podcast, whose first two episodes featured interviews with celebrities like tennis legend Serena William and music icon Mariah Carey. The very first episode attracted a flood of curiosity and interest from the publicity after it replaced The Joe Rogan Experience to top the Billboard charts in several regions.
Camila commented that the podcast might take a toll on the Royal Family and might benefit the couple in garnering media attention for their planned ventures in the future.
Replying to this, Phil strongly stated:
'There's no dignity in that though is there? I mean the Queen is 96 years old, dignified her entire life, now having to cope with this.'
He added in a disgruntled manner, telling the Sussexes to 'shut up':
'There have been rumors that she and the Prince of Wales are 'bewildered'. By what they are saying and we've been very sympathetic and then sometimes we've been critical but then you look at it and think oh why don't you both just shut up.'
Phillip's 20-year anniversary
Coincidentally, this is the day celebrating 20 years of Phillip being in the ITV daytime show on Tuesday morning. His long-term co-host, Holly told viewers:
'We couldn't start today's show without mentioning something very special. Actually, it really is a huge achievement'
Under Phil's surprised reaction, the show played a video montage of clips that displayed the first day of Phillip at This Morning.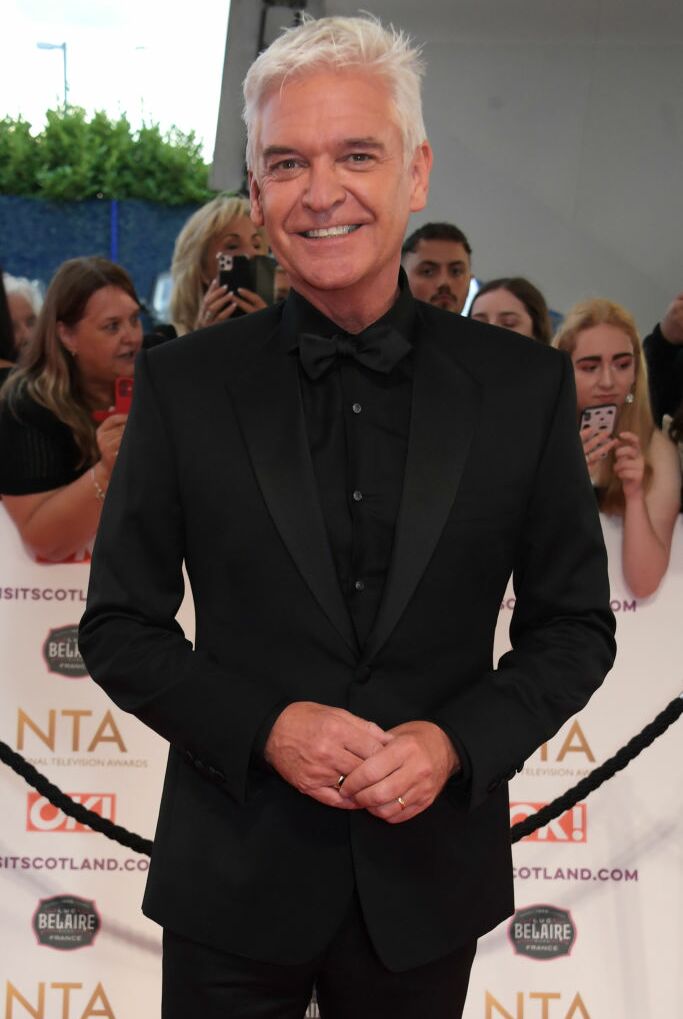 'Oh my god, I don't think I've ever seen that! That must have been the first series of I'm a Celeb.. that's mad', Phil said.
Holly humorously replied:
'Do you know what's weird about that? Seeing you as the new boy. That's so weird because it just feels like you've been here forever.'
Read more:
⋙ Who will replace Philip and Holly when they take a break from ITV's This Morning?
⋙ Are Holly Willoughby and Phillip Schofield good friends in real life?
⋙ Prince Harry and Meghan Markle set to return to the UK amid growing estrangement
⋙ Prince Harry and Meghan may be eyeing schools in the UK for children, claims royal author