Amid the ongoing feud with Holly Willoughby, Phillip Schofield has been branded as a 'monster' by a This Morning regular.
Phillip Schofield is a well-known presenter who has been a mainstay of British television for many years. He is best known for his role as the co-host of This Morning, a daytime program on ITV.
Phillip's fallout with his best friend
However, there have been reports of tension between Schofield and Willoughby, his co-presenter on This Morning, for some time. These rumors have been fueled by reports that Schofield called in his own lawyers over the fallout with Willoughby and that he has employed a new PR man to help improve his press coverage.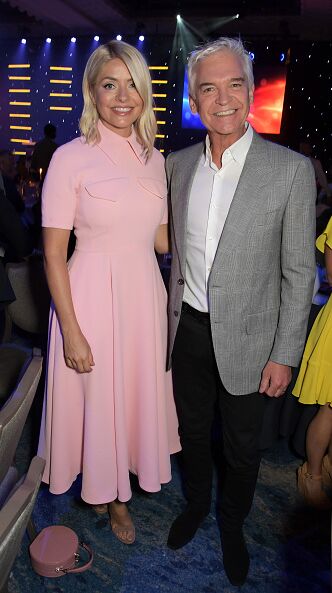 After embroiled in the reported fallout with 'best friend' Holly, Phillip Schofield has got himself into new trouble. Relationship expert Louise Van Der Velde has called him a 'monster of daytime TV' and accused him of being 'aggressive, arrogant, smarmy, and fake.'
According to Wales Online, Louise Van Der Velde is a sex therapist and a regular on daytime TV. She is known as the 'Pleasure Professor' and has appeared as a panellist on the likes of Jeremy Vine on Channel 5 and Lorraine on ITV.
Van Der Velde's criticism at Phillip Schofield explained
Speaking on GB News on May 16, 2023, Van Der Velde said that Schofield was rude and that he looked down on her with a 'judgy attitude' during her appearances on the show, where she spoke about honesty, integrity, and alignment in relationships.
Van Der Velde claimed that all the other presenters on This Morning were friendly, robust, and fair, and that only Schofield had treated her badly. She said:
'I expect to be challenged and don't mind a bit of controversy. But he is 'judgy'. I went on that show many, many times. I am speaking about honesty, integrity and alignment in relationships. I speak about people having affairs - that is a big topic of mine. He scowled at me and looked down his nose at me with his judgy attitude.'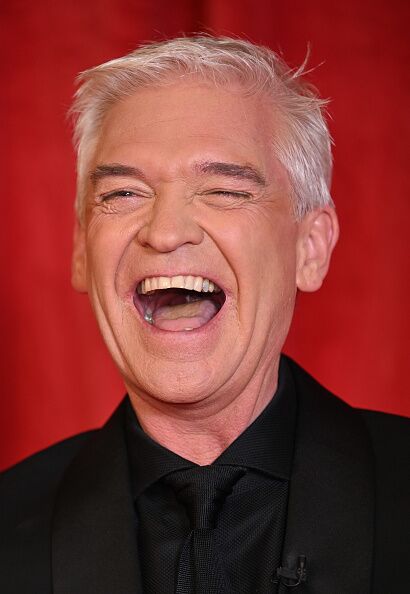 She also suggested that it was time for Schofield to leave the show and that it was not his co-star Holly Willoughby who should go:
'Holly should step away from him. It's really bad for her brand. He's had his day. He will probably do a PR stunt now and try to make everyone feel sorry for him. Poor Phil.'
In a GB News poll, 91% of viewers said they wanted Schofield to leave This Morning, while only 9% wanted Willoughby to go.
The future of This Morning
According to The Mirror, two prominent A-list stars are declining to appear on This Morning as long as Phillip Schofield remains in his position.
Eamonn Holmes, who used to work alongside Schofield, has suggested that both Schofield and Holly Willoughby deserve the award for 'best actors,' claiming that their on-screen chemistry is not genuine. Additionally, Kim Woodburn, a former Celebrity Big Brother star, referred to Schofield as 'cruel' following her interview with him on This Morning.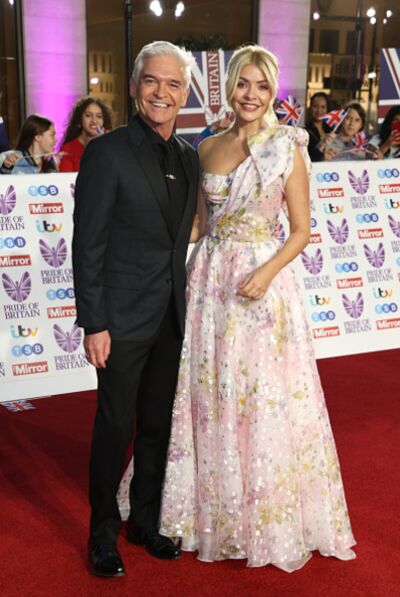 The ongoing 'feud' between Schofield and Willoughby has led to speculation about the future of This Morning and who might replace Schofield if he were to leave the show. Dermot O'Leary and Stephen Mulhern are favorites to replace him, but Alison Hammond is also in with a shout after fans praised her chemistry with Holly when the pair presented the show recently.
Brand expert Mark Borkowski, also interviewed on Dan Wootton Tonight, said that it was time for ITV to revamp This Morning. He said that this pairing did not feel authentic, and that there were a whole host of people who could take up the reins on the show:
'This pairing does not feel authentic. Perhaps it is time for a reboot of This Morning. There are a whole host of people who could take up the reins on this show.'
Read more:
⋙ Phillip Schofield explains Holly Willoughby feud after 'barely speaking for months'
⋙ This Morning fans 'switch off' as viewers unimpressed by Holly and Phillip
⋙ Phillip Schofield's future on This Morning confirmed as bosses want huge reshuffling
⋙ This Morning's Holly Willoughby apologizes to Phillip Schofield after on-air row