The BBC presenter reveals struggles with little understood disorder that causes her to 'moan and scream in pain' at the middle of the night.
BBC presenter Naga Munchetty recently shared her personal struggle with a little-known womb condition called adenomyosis, shedding light on the excruciating pain and lack of awareness surrounding this condition.
According to The Guardian, the British star is best known for her work as a presenter on BBC Breakfast, a popular morning news program in the United Kingdom In addition to her work on BBC Breakfast, Munchetty has appeared on other BBC programs, including Newsnight and The Andrew Marr Show. She has also been a contestant on the BBC celebrity dance competition show, Strictly Come Dancing.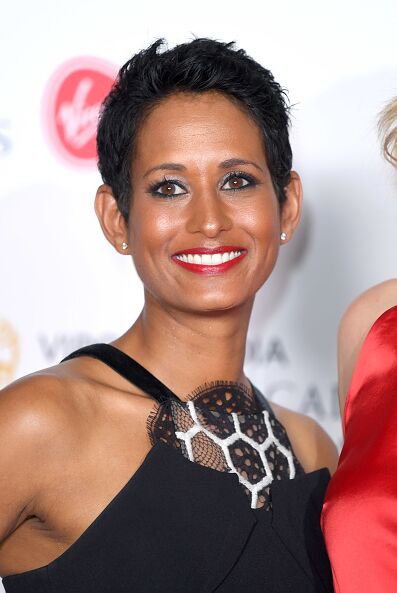 Extreme pains caused by mystery condition
Naga Munchetty, the BBC presenter, recently revealed her personal battle with adenomyosis. Despite experiencing decades of painful and heavy periods, she struggled to obtain a diagnosis and suitable treatment.
Munchetty described the constant, nagging pain in her uterus, pelvis, and thighs, which affects her daily life and work. She recounted a particularly severe flare-up that resulted in her husband calling an ambulance after she screamed in pain for 45 minutes, reports The Telegraph.
Speaking to her audiences on Radio 5 Live, Munchetty recalled:
'Right now as I sit here talking to you: I am in pain. Constant, nagging pain. In my uterus. Around my pelvis. Sometimes it runs down my thighs. And I'll have some level of pain for the entire show and for the rest of the day until I go to sleep.'
Munchetty said the pain was so intolerable over the weekend that she was screaming and her husband called an ambulance:
'On Saturday night I came home from the theatre and my adenomyosis flared up. I was in so much pain I could barely walk from the car to my front door. It was only with my husband's help that I made it upstairs. The pain was so terrible I couldn't move, turn over, sit up. I screamed non-stop for 45 minutes. I finally got to sleep and in the middle of the night the pain returned and it was worse. My husband called an ambulance.'
Munchetty also revealed that she has been dealing with adenomyosis since she was 16 years old. However, her diagnosis was only recently obtained, despite years of seeking medical help. Doctors had dismissed her concerns for decades, she said.
What is Adenomyosis?
According to Healthline, adenomyosis is a condition in which the lining of the womb grows deep within the muscular wall. It is similar to endometriosis, where the lining grows outside the womb. Adenomyosis can cause a range of symptoms, including heavy and painful periods, bleeding, pain during and after sex, and pain when going to the toilet. While it is commonly diagnosed in women over 40, it can also affect younger women.
Diagnosing adenomyosis can be challenging due to a lack of specific guidelines and awareness among healthcare practitioners. While routine screenings may help identify the condition, many women remain undiagnosed. Johns Hopkins Medicine reports that dagnostic methods, such as ultrasound and MRI, have seen recent advances, but they are not 100% accurate, and the criteria for diagnosis are still debated.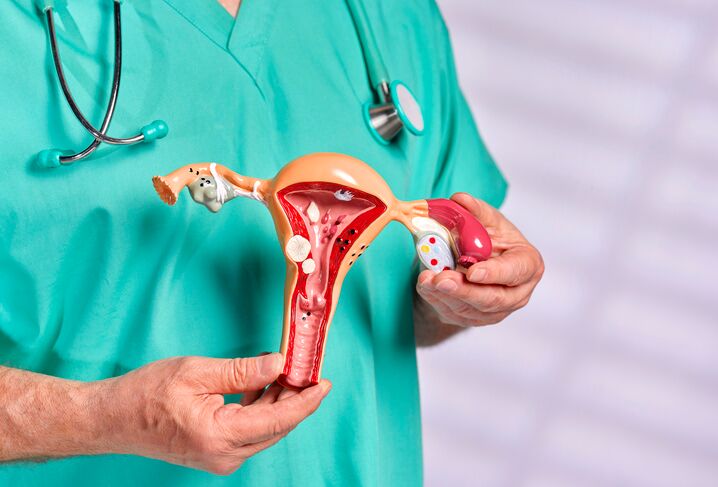 Treatment options for adenomyosis include hormonal contraceptives, painkillers, and anti-inflammatories. However, in some cases, when other measures fail to provide relief, surgery to remove the womb (hysterectomy) may be the only solution. This option is not suitable for younger women who hope to conceive naturally and may cause early menopause.
Read more:
⋙ Hannah Waddingham's daughter suffers from a serious health condition
⋙ This Coronation Street star has a rare health condition
⋙ McFly's Tom Fletcher supported after being rushed to hospital with serious eye condition
⋙ Celine Dion reveals she has an incurable neurological syndrome