The legendary singer revealed she suffered a minor stroke last year and could neither talk nor sing.
In the realm of music and entertainment, Susan Boyle stands as an iconic figure whose talent and captivating journey have left an indelible mark on the industry. From her unforgettable debut on the reality show Britain's Got Talent to her meteoric rise to global fame, Boyle's story has resonated with audiences worldwide. However, recent revelations have shed light on a health struggle that posed a significant challenge to her career.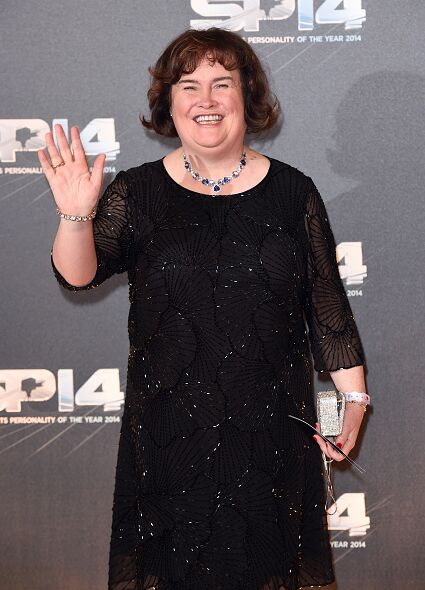 A glorious return
According to The Mirror, legendary singer Susan Boyle recently returned to Britain's Got Talent for the grand final. Performing alongside the immensely talented West End cast of Les Misérables, she delivered a captivating and emotionally charged rendition of I Dreamed a Dream, the very song that first captured the world's attention.
After the mesmerizing performance alongside the cast of Les Misérables, Susan Boyle received a thunderous standing ovation from the audience at the Eventim Apollo. Following the performance, the star opened up to hosts Ant McPartlin and Declan Donnelly about her recent disappearance from showbiz.
'Susan, it is so lovely to see you, welcome,' said Dec before he added: 'It's hard to believe that you appeared on this show in 2009, 14 years ago. How does it feel to be back at BGT?'
Reflecting on her journey, she expressed her immense joy and disclosed that she had suffered a minor stroke in April of the previous year:
'It feels great... It's extra special for me actually because last April there, I suffered a minor stroke, and I thought it'd be crazy to be back on stage, and I have done it.'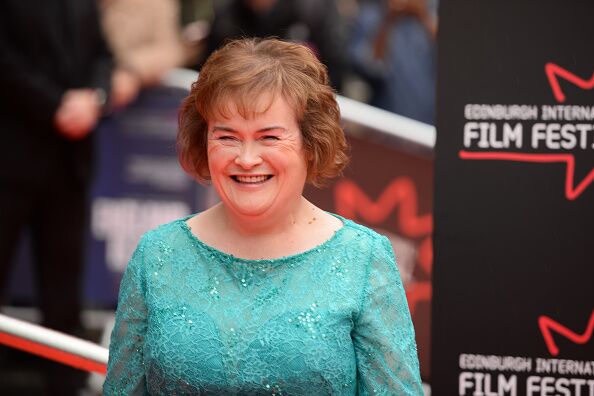 Show boss Simon Cowell, who had been privy to Susan Boyle's health struggles, commended her bravery and resilience in the face of adversity. He recognized her significant contributions to the show and stated:
'Susan, we owe you so much... You are amazing. I knew you weren't well, but if anyone was going to come back, you were going to come back because we wouldn't be the same without you.'
According to PEOPLE, she shared photos from the big night on her Instagram, captioning:
'For the past year I have worked so hard to get my speech and singing back, with the sole aim of being able to sing on stage again & tonight my hard work & perseverance paid off, singing the song that started it all, 'I Dreamed A Dream...'
Boyle, known for her preference for a low-profile lifestyle, made a rare and highly anticipated public appearance as she reunited with comedian Peter Kay during his live comedy tour in Glasgow. The photo sees Scottish singer Susan smiling as Peter wraps an arm around Susan as she pair grin at the camera.
An incredible journey
Susan Boyle's journey from a humble church volunteer to an international superstar has captivated audiences worldwide. Despite not winning the competition that launched her career, she has achieved remarkable success, selling over 20 million albums and receiving two Grammy Award nominations. Her powerful performances have resonated with millions, and she has had the honor of performing for esteemed figures such as Queen Elizabeth II, President Obama, and Pope Benedict XVI.
The star first gained international attention in 2009 when she auditioned for the third season of Britain's Got Talent. I Dreamed a Dream, the song that launched Susan Boyle into the spotlight, became an iconic hit and the title track of her debut album. According to The Express, it became the fastest-selling debut album in history at the time, selling over 700,000 copies in its first week in the United States alone.
Following her incredible debut, Susan Boyle continued to release successful albums that showcased her versatility as a singer. The Gift (2010), Someone to Watch Over Me (2011), and Standing Ovation: The Greatest Songs from the Stage (2012) all achieved commercial success, solidifying her position as a chart-topping artist.
Read more:
⋙ This Coronation Street star has a rare health condition
⋙ Talkshow icon Jerry Springer struggled with health before his death at age 79
⋙ Phil Collins health: How is the Genesis star's condition?
⋙ Kate Garraway shares touching Christmas update amid husband's health battle