Phillip Schofield has been confirmed to be leaving This Morning after 20 years amid rumors of a feud with co-host Holly Willoughby.
Phillip Schofield, the well-known television presenter, has made headlines recently due to tensions on the set of This Morning and rumors of a fallout with his co-host Holly Willoughby.
The iconic duo began presenting the ITV daytime program together in 2009, with Holly taking over for Fern Britton, and joining Phil, who had fronted the show from 2002. However, it was reported they were 'barely speaking' behind-the-scenes and that their relationship had 'cooled' recently, which eventually led to Phillip's departure from This Morning.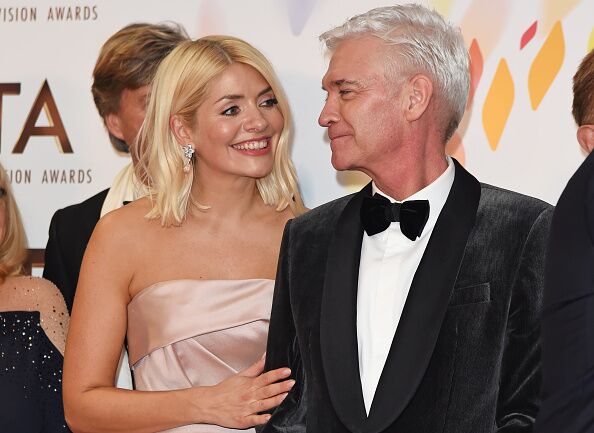 Tragic goodbye to This Morning
On Saturday, Phillip, who had been a part of the show since 2002, made an announcement that he would be taking a step back to 'protect the show I love'.
'Throughout my career in TV - including the very difficult last days - I have always done my best to be honourable and kind. I understand that ITV has decided the current situation can't go on, and I want to do what I can to protect the show that I love.
ITV confirmed on May 20:
'After more than 20 years on the This Morning sofa, Phillip Schofield has stepped back from ITV's flagship morning show having presented his last episode on Thursday 18 May.'
As the drama unfolds, attention turns to Phil's living arrangements, particularly his £2 million bachelor pad in Chiswick, London, and his family home shared with his wife, Stephanie Lowe.
Who is Phillip Schofield's wife?
According to The Mirror, Phillip Schofield has been married to his wife, Stephanie Lowe, for over three decades. The couple first crossed paths while working at the BBC, with Phillip involved in children's television and Stephanie working as a production assistant. Their connection blossomed, leading them to tie the knot in 1993 at Ackergill Tower in Scotland, reports The Daily Star.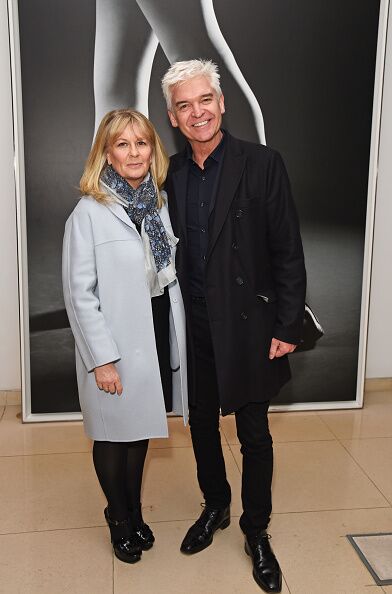 Following their wedding, Phillip and Stephanie settled in Henley-on-Thames, Oxfordshire, where they built a life together.
Throughout their marriage, they welcomed two daughters into their family. Their elder daughter, Molly, was born in 1993, while their younger daughter, Ruby, followed in 1996. Molly is following in her father's footsteps in the world of showbiz as a talent manager, while Ruby is embarking on her educational journey by studying psychology at Leeds Beckett University.
Inside Phillip's bond with his estranged wife
Despite recent changes in their living arrangements, Phillip and Stephanie have maintained a strong bond. In 2020, Phillip publicly announced that he is gay, a revelation that Stephanie wholeheartedly supported. In an Instagram statement, Stephanie expressed her unwavering love for Phillip and her commitment to standing by his side, telling The Sun:
'I love Phillip, as much today as I ever have, and always will. We've been awestruck by the strength and love of our precious girls, even as they've been trying to make sense of it all for themselves. Our family have also been so supportive and will help us going forward.'
Although Phillip moved out of the family home in Henley-On-Thames, they remain married and continue to maintain an amicable relationship. In interviews, Phillip has affirmed that they have not discussed the topic of divorce and are taking their time to navigate this new chapter in their lives. He told The Mirror:
'I'm still married to Steph. With divorce... We've not discussed that at all. We're picking our way through. It's a work in progress.'
Phillip Schofield's £2m bachelor pad
After publicly coming out as gay in 2020, Schofield moved out of the sprawling country house in Henley-on-Thames, Oxfordshire, where he resided with his wife and their two daughters. He reportedly purchased a £2 million large semi-detached bachelor pad in Chiswick, London, conveniently located near his ITV colleague, Dec Donnelly.
In his new pad, Phil has a modern kitchen space with space-age stainless-steel worktops which look chic next to his black-and-white artwork that hangs on the wall.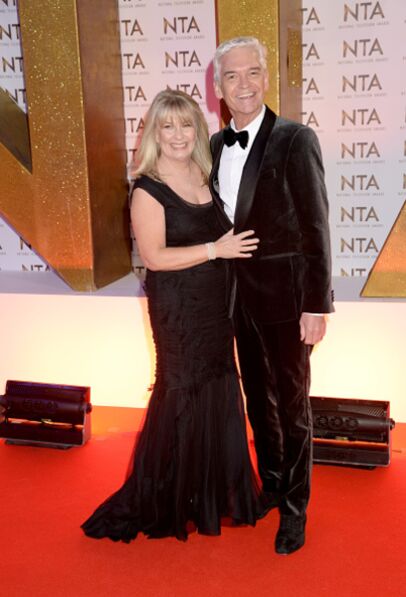 A neighbor of Phil's spoke to the MailOnline and said: 'It's caused quite a stir since he's moved in and got people very excited. He seems like a very nice man and quite normal. You see him walking or cycling mainly and he smiles every time he goes past.'
Despite moving out of the family home, Phillip maintained a connection to the family unit by applying to convert a garage on the property into a second bachelor pad. The converted garage boasts floor-to-ceiling windows, a sitting room, and a high-end kitchen. A source said of his decision:
'This annexe can be used by any member of the family at any time - and is a great investment long-term, adding value to the property.'
Read more:
⋙ Phillip Schofield: This is why he is being called a 'monster' by This Morning expert
⋙ Phillip Schofield explains Holly Willoughby feud after 'barely speaking for months'
⋙ Phillip Schofield's future on This Morning confirmed as bosses want huge reshuffling
⋙ This Morning's Holly Willoughby apologizes to Phillip Schofield after on-air row