Prince William and Kate Middleton have been together for more than two decades, and there's a secret legacy of peacekeeping in the family that maintains their marital success.
Maintaining a successful marriage is no easy feat, even for members of the royal family. However, Prince William and Princess Kate have basically been together for two decades now, making them the most admirable Royal couples. William and Kate's stable relationship through the years has led many fans to question whether the couple has any row, and their solutions to the ups and downs of marriage.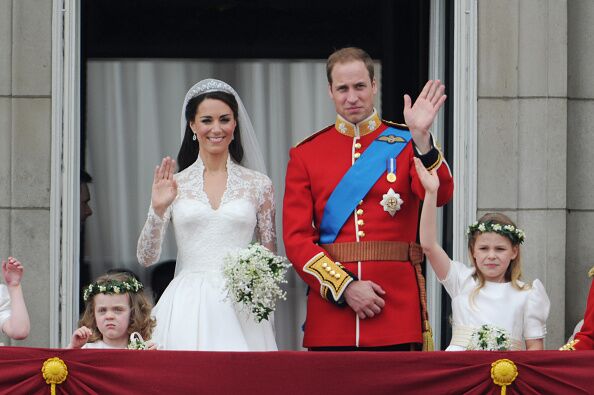 Kate's special way to treat her husband
According to Cosmopolitan, Kate Middleton, the Princess of Wales, occasionally treats her husband, Prince William, like a 'fourth child' in their family, which already includes Prince George, Princess Charlotte, and Prince Louis.
According to an insider's account shared with author Tom Quinn, Kate Middleton is said to treat Prince William like a 'fourth child' due to his occasional tantrums. Although the couple experiences conflicts like any other, they reportedly manage to keep their disagreements in check:
'Kate treats him like the fourth child because he's prone to tantrums. They do have rows. It's not a perfect marriage. They have terrific rows.'
Instead of resorting to destructive behavior, such as throwing heavy objects, William and Kate employ a more lighthearted approach, playfully throwing cushions at each other during arguments. The source told Page Six:
'But, where some couples have a row and throw heavy vases at each other, William and Kate throw cushions at each other. It's always kept under control.'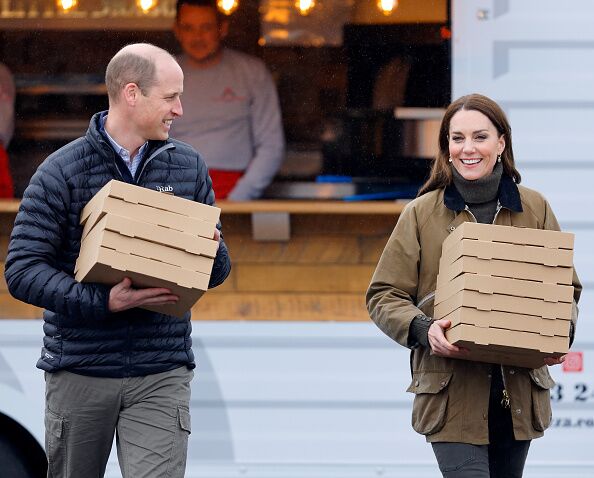 Quinn previously spoke about the couples' relationship back in April, telling OK that Prince William is very prone to bad moods:
'Kate might seem to be a very calm person, and William also. But it's not always true. The big stress for William and Kate is that they're constantly surrounded by [palace aides]. It's like a Jane Austen novel.'
A legacy from the late Queen
Tom Quinn, who wrote Gilded Youth: An Intimate History of Growing Up in the Royal Family, also noted that William and Kate are the perfect example to the late Queen Elizabeth II's old-age motto. According to the author, the late Queen's legacy of peacekeeping and her mantra of 'Never complain, never explain' have evidently shaped their behavior and communication style.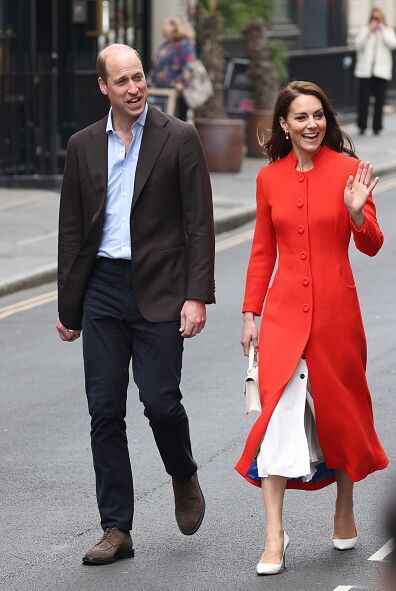 He explained how the late Queen's motto helps the Wales maintain their marital success:
'Because William adopts the manners and ways of behaving of his grandmother and Kate is very good at not complaining, both of them have stuck to the thing that made Queen Elizabeth II such a remarkable monarch.'
According to a recent Ipsos survey, both Prince William and Kate Middleton enjoy significant popularity among the British public. However, the survey indicates that Kate has recently surpassed her husband in terms of popularity.
The Princess of Wales received the highest favorability rating at 38 percent, while William, the heir to the throne, garnered a rating of 34 percent. Additionally, the survey revealed that 62 percent of respondents expressed satisfaction with William's current role as the Prince of Wales.
Read more:
⋙ Prince William and Kate's mysterious late arrival at Coronation finally explained
⋙ Kate Middleton's ex-boyfriends: From millionaire heir to Prince William's best friend
⋙ Prince William and Kate Middleton leave their kids behind to go on 'secret date nights'
⋙ Kate Middleton playfully pats Prince William's butt on BAFTAs red carpet