Victoria and David Beckham's youngest son, Cruz, took to Instagram to share his concert T-shirt, which was a sweet gesture to his mom's prime time in the pop band Spice Girls.
According to PEOPLE, the 17-year-old aspiring singer uploaded a story on his Instagram account - which has 1.7 million followers, on Monday to show off his outfit. In the snap, Cruz was seen wearing a white boxy tee decorated with the famous pink Spice Girls logo and photos of Spice Girls' five members - Emma Bunton, Mel B, Mel C, Geri Halliwell, and his mother, Victoria Beckham. The shirt's graphic was inspired by the album cover of Spice Girl's debut record Spice, which sold more than 23 million copies worldwide and went down in history as the best-selling album by a female group.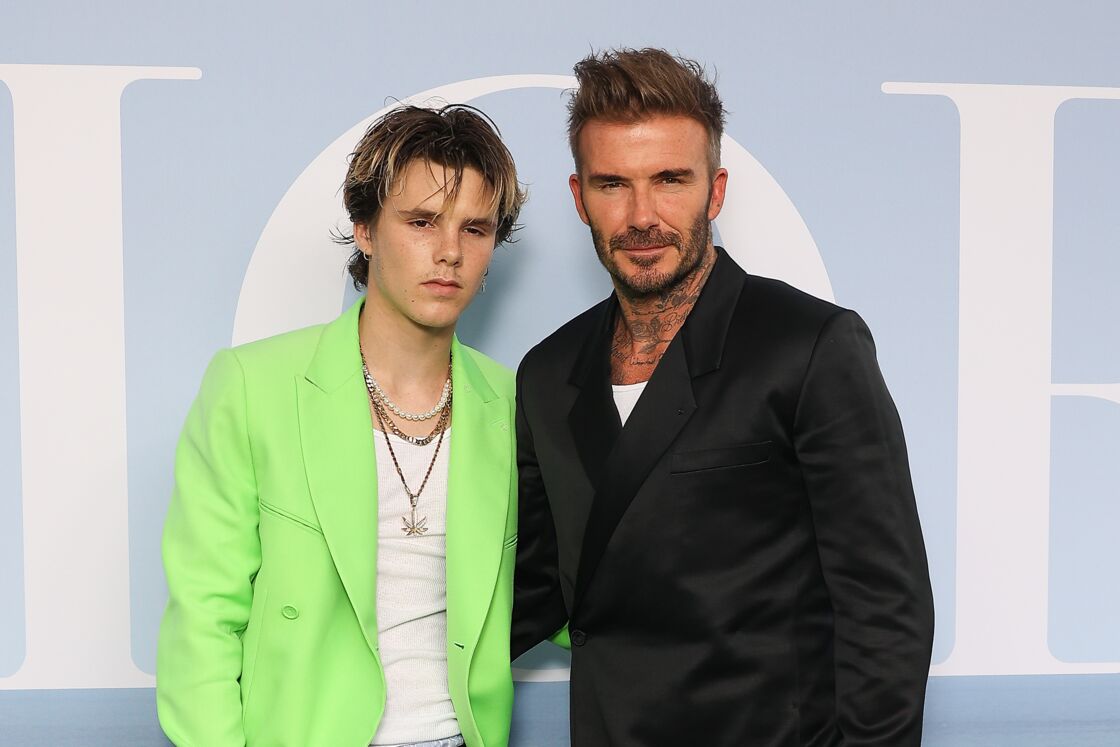 The younger brother of Romeo and Brooklyn Beckham tagged his famous mom in the story, which was later reposted by Victoria herself, captioned: 'looking good.'
Before she married former Manchester United legend David Beckham, Victoria Beckham, or Posh Spice, was already a big name in the entertainment world thanks to her being a member of the Spice Girls. The all-girl group was founded in 1994 and quickly took the world by storm with their girl power messages in various hits, such as Viva Forever, Two Become One, Mama, and the chart-topper Wannabe. The group disbanded in 2000 after having sold more than 100 million copies worldwide.
Cruz's style is inspired by his famous parents
PEOPLE also writes that 17-year-old Cruz is heavily influenced by his parents - both of whom are fashion icons. Like father like son, last July, Cruz, Romeo, and David Beckham took to Instagram to show off their lookalike haircut - which is in fact inspired by the former England captain's iconic 90s cut. While Romeo sported a platinum color, Cruz went for a radiant pink buzz cut.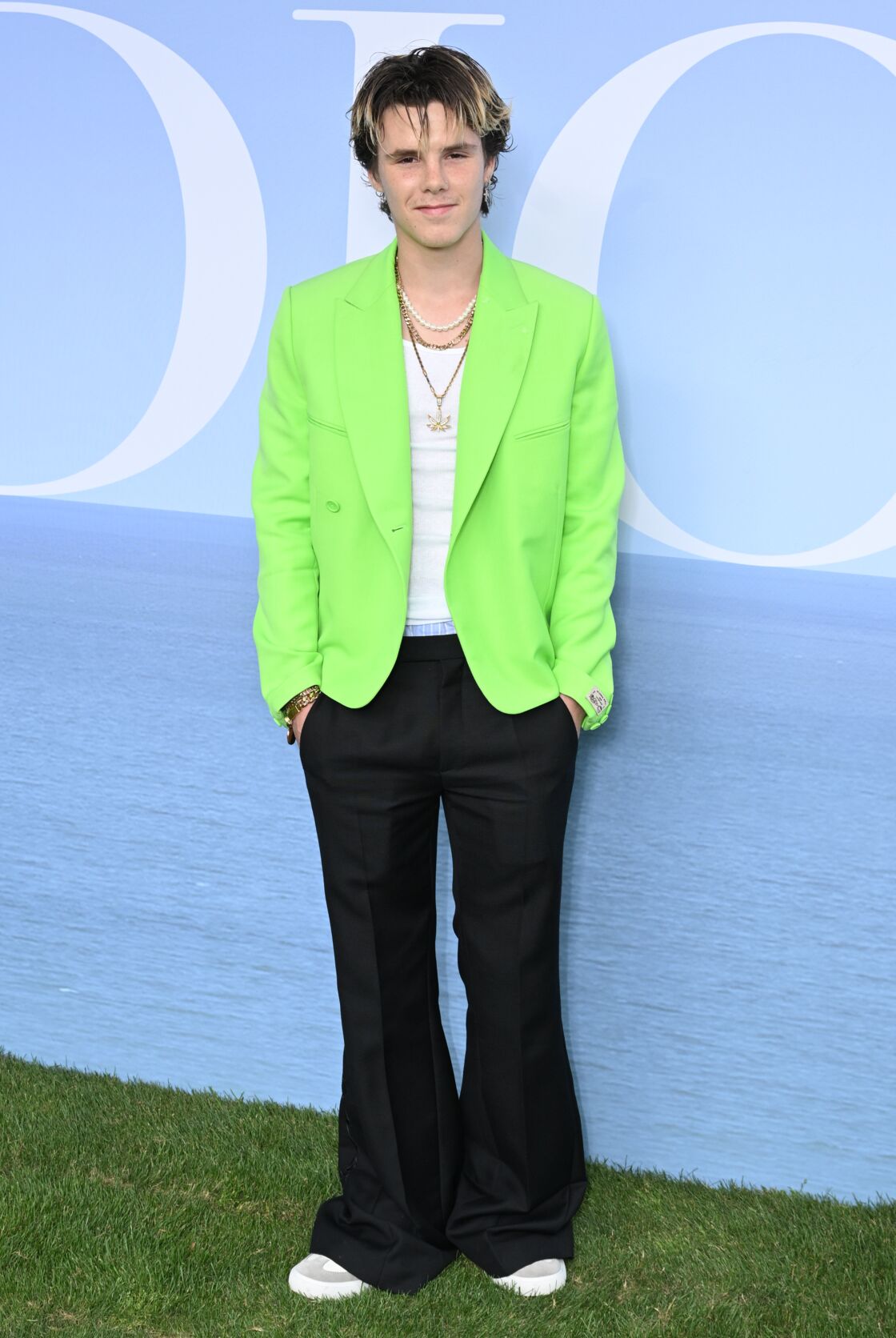 David Beckham, who is famous for his various inspirational hair cuts over the years, joked that he is the trendsetter, captioning the photo:
'Sometimes the boys need reminding who did it first in the 90's 🤣 by the look on their faces they are not to pleased about it 🤔 #DadDidItFirst 😂 @joshwoodcolour 🔥 @romeobeckham @cruzbeckham 🔥.'
The father of four added: 'Don't worry boys it will be gone in a few weeks 😂 @romeobeckham @cruzbeckham.'
Cruz's music and modeling career
With his father being such a huge figure in football history, Cruz, and his elder brothers Romeo and Brooklyn, all forayed into the path of a professional football star. The trio joined the famed Arsenal academy to hone their skills with a view to getting a scholarship to the London club's first team. Unfortunately, David's flair for the ball apparently doesn't pass on to his boys, with Brooklyn and Cruz soon giving up on their dream as footballers. Romeo, however, is still sticking to the sport and currently plays as a forward for MLS Next Pro club Inter Miami II.
Unlike his eldest brother Brooklyn, who is now adamant about his career as a professional chef, Cruz seems to be cut out for music and modeling - much like his mother. As a kid, Cruz rose to fame with the cover of Anna Kendrick's Pitch Perfect song - Cups. The video of baby Cruz singing and drumming to the beat quickly went viral, with fans even comparing the Beckham boy to Justin Bieber.
In February this year, Cruz made a major crossover into modeling when he appeared on the cover of i-D's Out of Body Spring 2022 issue. The teenage celebrity was sporting a pink buzz cut, a pair of boxers, jewelry, and a glittering grill. He said of his first modeling experience:
'It was one of my first ever shoots – a proper shoot. Every holiday we go on, my mum takes hundreds of pictures. t's really annoying … but I think that's taught me quite a lot!'
Victoria Beckham couldn't hide her pride, sharing the shots on her Instagram and captioning: 'Big first day as a 17-year-old! So proud.'
After breaking up with Bliss Chapman, Cruz is now reportedly in a romantic relationship with London model Tana Holding. The pair were spotted sharing a passionate kiss as they joined the Beckham family's summer gateway to France. A source told the Mirror about their love story:
'Cruz and Tana met at the start of the year and have been quietly dating for a few weeks. They make a really lovely couple and she is down-to-earth and really fun. She is not fazed by Cruz's fame and where he comes from.'
Read more:
⋙ Victoria Beckham hit by fallout allegations with daughter-in-law Nicola Peltz
⋙ Inside Victoria and David Beckham's £50,000 ultra-luxe country retreat
⋙ Romeo Beckham and girlfriend Regan 'split after three years together'