The multimillion wedding ceremony between Brooklyn Beckham and the billionaire's daughter last year had several problems, one of which has led to a lawsuit.
Nicola Peltz and Brooklyn Beckham's lavish nuptial is now back in the headlines, with new details revealing it was not as smooth as you imagined.
An ultra-luxury wedding ceremony
On April 9, Brooklyn Beckham and Nicola Peltz walked down the aisle in a multimillion extravaganza at the bride's father's Palm Beach home.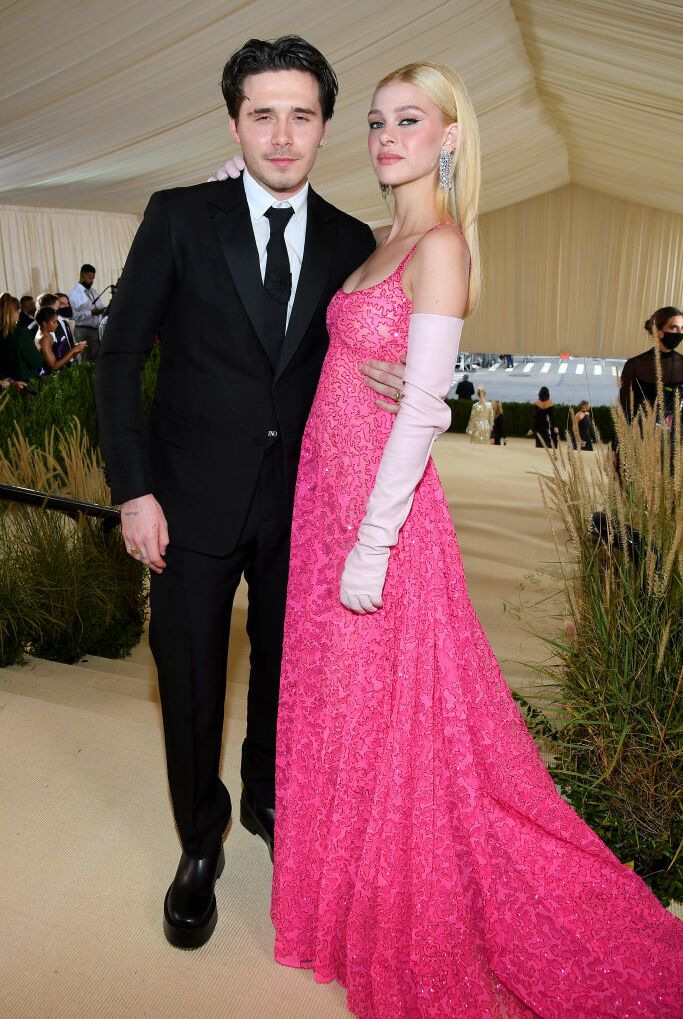 Being one of the most anticipated super weddings in showbiz, the event was attended by several high-profile celebrities. Around 300 stars, including TV chef Gordon Ramsay, former Spice Girls member Mel C, model Isabela Range, and tennis legend Serena Williams, made the wedding even more flamboyant.
Even though the wedding, which reportedly cost around $4 million, appeared picture-perfect from what we have read on the news, there actually were many setbacks along the way.
From feuding drama with Victoria Beckham
In recent months, Nicola Peltz and her mother-in-law, Victoria Beckham, have been stuck in an ongoing tension. The two ladies have barely spoken to each other amid the cold war, with Nicola and Brooklyn snubbing the Beckham's annual Christmas in the UK to spend time in America.
The beginning of the feud dated back to the Bates Motel star's nuptials, when she donned a Valentino gown instead of a dress made by Victoria - who is a renowned designer.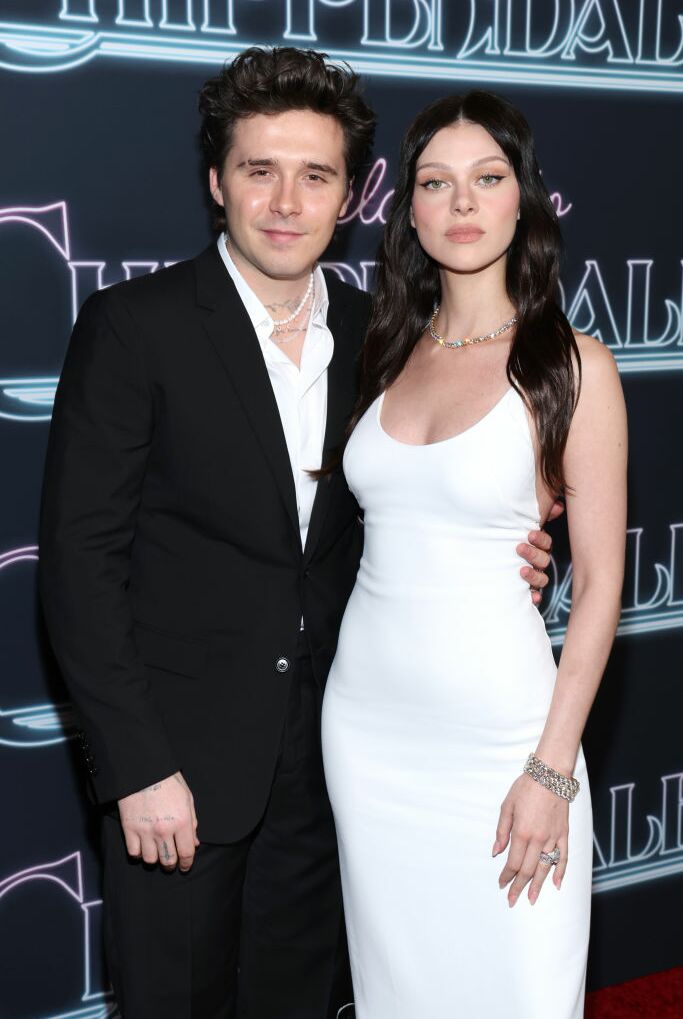 As the dress debacle made headlines, the 27-year-old actress recently explained the real reason why she opted out of a Victoria-designed gown.
Nicola told Grazia USA, slamming all the tabloids rumors about their reported feud:
'We connected to start designing the dress, and then a few days went by and I didn't hear anything. Victoria called my mom and said her atelier couldn't make it. So, I spoke to my mom and Leslie, and I was like, 'Well, unfortunately, this can't happen, so what's the next step?' I've been a fan of Valentino and their couture for so long. I was really lucky to be able to travel to [the atelier] to try on the dress. That's really what happened.'
To planning hiccups and litigation
The wedding between Nicola and the eldest son of Victoria Beckham is now at the centre of Internet rumors again.
According to Page Six, Nelson Peltz, Nicola Peltz's father, has filed a lawsuit against Nicole Braghin and Arianna Grijalba, who were originally hired to organize the wedding ceremony for his daughter and Brooklyn Beckham. Mr. Nelson claimed that despite not fulfilling the contract, Nicole and Arianna have refused to return the deposit of 159,000 USD.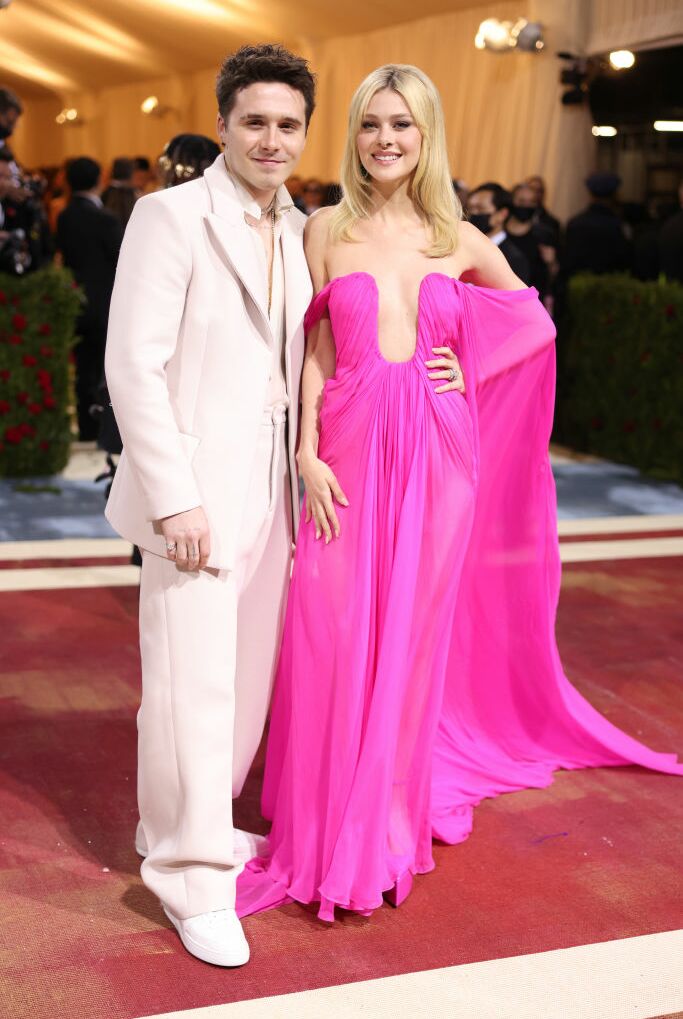 In the application, the American billionaire and his wife, Claudia Peltz, said they hired Grijalba and Braghin in March 2022 through the company Plan Design Events. However, after only 9 working days, these two decided not to continue with Nicola and Beckham's wedding because they could not handle the star-studded guest list of more than 500 people.
The lawsuit reads:
'The popularity of the bride and groom as well as the expected number of high-profile guests attending the wedding ceremony requires the organizer to have the expertise and personnel to plan, coordinate and execute a wedding event. size and complexity as expected.'
Mr. Nelson attached some complaint messages from his daughter Nicola to the organizers. In it, the actress said that she was tired of Grijalba and Braghin's endless promise to correct their mistakes. Quoting the text message Nicola wrote:
'We spoke to Lewis Hamilton. He couldn't come to the wedding. So why are you saying he confirmed yes? I need an explanation.'
Furthermore, the Transformers: Age of Extinction actor's father also accused Grijalba and Braghin of using alcohol while working. A week before reaching out to the guests, Grijalba is said to have sent a message in the group chat saying: 'I have to go get tequila before my mind explodes.'
Read more:
⋙ Brooklyn Beckham slams family feud rumors with new tattoo tribute to dad
⋙ Nicola Peltz calls Brooklyn Beckham her 'best friend' amid family tension
⋙ Victoria Beckham not allowed to choose son Brooklyn and Nicola's wedding venue